I did my first End of Year Book Tag for 2019* and in what I'm guessing will become a yearly tradition now, I've come back to it again in 2020 as we've got one week left to go until this hot mess of a year comes to an end! I pretty much said the same thing last year (and basically in my posts for the last few weeks) but I can't believe this year is coming to an end already! It felt like it took forever but also no time at all. Now without further ado, let's get into this tag!
*I'm still not quite sure who made this tag but I did find it on Jenn @ Jenniely's page.
Are there any books you started this year that you need to finish?
I won't be counting my actual 'current reads' list but even not counting those, I do have a fair few that I started but wasn't in the right mood for at the time, so I put them aside–it's not at all because I wasn't enjoying them though (honestly)! I'm still keen to get back to these ASAP.
---
Do you have an autumnal book to transition into the end of the year?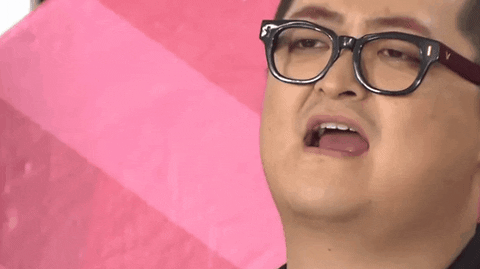 Still not really sure that I get this question. I mean, it's not autumn anymore but also, no I don't have any particular book that I read to transition into the 'end of the year mode'!
---
is there a new release that you're still waiting for?
I was going to say no but then I remembered Love at the Icicle Café, which I added to my TBR just last week and it's only out on 29 December, so I guess there is one I'm still waiting for in 2020 😂 The rest have all come out and what a year it has been!
---
what are three books you want to read before the year ends?
Hmm… I'm going to pick one from the list of books that I need to finish: Clap When You Land, but the other two are The Invisible Life of Addie LaRue and The Dragon Republic (before diving immediately into TBG)!
---
is there a book that you think could still shock you and become your favourite of the year?
Ngl, if I do manage to read The Invisible Life of Addie LaRue before the year ends, I think that there's a very high possibility it could end up being my favourite. Based on what others have said about it I have a feeling I'm going to really really love it and omg, I can't wait to read it!
---
have you already started to make reading plans for 2021?
I was going to say no but then I do already have a few blog tours lined up for January so I guess I do 😂 These are just some of the titles I'm on a tour for and I'm excited to give them a go!
Aaand that's a wrap, folks! Well, that ended up being a lot shorter than I thought it'd be 🤣 Why did I think this tag was miles long when I did it last year? LOL. Anyway, I'm not going to tag anyone specifically but if you wanna do it, feel free to link back to me so I can check out your answers!