Goodreads: The Sunday Potluck Club
Publish date: 31 March 2020
Publisher: Kensington Books
Genre: Women's Fiction, Contemporary Romance
Panda Rating:


(actual 2.75 stars)
New friends can be found in unexpected places. For Bridget and Amy, that place was the cancer ward of an Anchorage hospital. Now, as each struggles to overcome loss, they lean on each other for support—sharing suppers, laughter and tears.

Bridget and Amy aren't about to let hardship knock them down—Bridget plans to return to her veterinarian school studies, Amy to her position as a second-grade teacher—but neither feels quite ready. And so the Sunday Potluck Club is born, a way for Bridget, Amy, and other women who have lost a loved one to find solace and understanding. Savoring favorite dishes while sharing memories and the comfort of connection, the members of the Sunday Potluck Club nourish body and soul.

As weeks go by and the group grows in unforeseen ways, both Bridget and Amy are inspired to find greater purpose. Amy reaches out to a student whose father bravely faces his own struggle. Bridget volunteers at the local animal shelter, rehabilitating dogs whose unconditional love will bring others a chance to heal. And with the help of a very special man, Amy is realizing that there's always room at the table for love and rekindled joy… 
This was a bit of a mixed bag for me. The cover caught my eye, and I liked the idea of a group of friends who meet under unusual life circumstances celebrating their friendship through Sunday potluck get togethers. Unfortunately, that wasn't the story that was delivered. I think there were maybe two potluck gatherings in the whole book, and the friends didn't spend any time talking. There was none of that 'savoring favorite dishes while sharing memories and the comfort of connection', and also none of that 'nourishing body and soul'!
Although I personally didn't connect with any of the characters, I do wish that we got more page time with the four friends. They're all going through different stages of grief and I enjoyed what I saw of them together. I did appreciate how they supported each other and that the author stuck to the friends allowing each other to deal with their grief in their own way and time. These were very realistic portrayals of how people experience big losses in their lives and how they cope with that loss. Everyone handles situations in their own way and to me that was the most believable part of the story.
I think the story would've been much stronger if it had a bigger focus on the friendship and grief aspects, as I initially expected the story to have, rather than on the romance because that really didn't work for me. It made me want to skip through big chunks of it to get to the end (I didn't though!).
We follow the story through Amy's perspective. She wasn't a particularly endearing character from the start and that was one of the struggles I encountered with enjoying this. Bridget was the other friend in the group that also got more, but we don't get her perspective at all. I understand that Bridget was going through the most recent loss with the passing of her mother at the start of the book, but her arc saw almost no development until the very end when drastic measures had to be taken. While she wasn't particularly likeable either, I thought her character more interesting than Amy's. I was also disappointed with Amy's character arc because we didn't really learn anything about her except for the fact that she's struggling to process the grief from the loss of her mother. Oh, and the fact that she's obsessed with Trent, one of her student's father, who she literally meets by accident.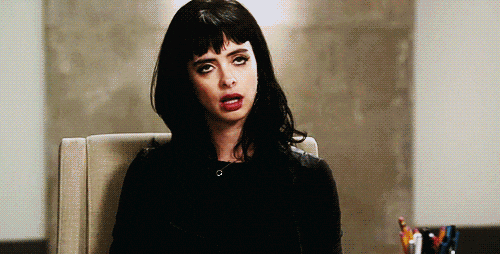 I'm normally a big fan of romance (give me all the love, I say!), but I was not a fan of this one, and I was surprised by how much of the storyline it took up. After a 'meet-cute' that in my opinion wasn't particularly cute, Amy pretty much falls into insta-love with Trent, and the feeling is mutual on his par too. Turns out, Trent is also grieving the sort of recent loss of his wife. It's bad enough that it was insta-love, but the author mostly tells us about their amazing connection rather than showing it to us. In my opinion, there were zero sparks flying and I just didn't get their romance. The whole time I was thinking "what connection?!" (spoiler: there was none). I also felt like the conflict in their relationship was completely blown out of proportion and added for extra drama.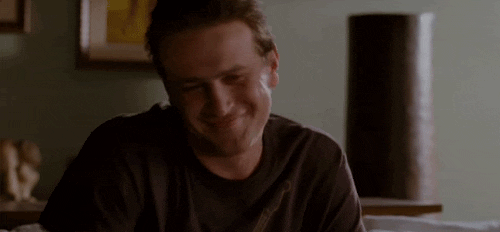 Overall, I feel like this book had a lot of potential, but the characters were underdeveloped and the romance that played such a big role in the story fell completely flat. You'd think a book about friends grieving the loss of their parents would make me feel at least a little weepy and emotional, but I felt… nothing? It was a very quick read though, so at least there's that!
Thanks to NetGalley and the author for the e-ARC in exchange for an honest review. The book is out now!
Have you read The Sunday Potluck Club or is it on your TBR?