Goodreads: Love Lettering
Genre: Contemporary Romance
Panda Rating:

Meg Mackworth's hand-lettering skill has made her famous as the Planner of Park Slope, designing beautiful custom journals for New York City's elite. She has another skill too: reading signs that other people miss. Like the time she sat across from Reid Sutherland and his gorgeous fiancée, and knew their upcoming marriage was doomed to fail. Weaving a secret word into their wedding program was a little unprofessional, but she was sure no one else would spot it. She hadn't counted on sharp-eyed, pattern-obsessed Reid…

A year later, Reid has tracked Meg down to find out—before he leaves New York for good—how she knew that his meticulously planned future was about to implode. But with a looming deadline, a fractured friendship, and a bad case of creative block, Meg doesn't have time for Reid's questions—unless he can help her find her missing inspiration. As they gradually open up to each other about their lives, work, and regrets, both try to ignore the fact that their unlikely connection is growing deeper. But the signs are there—irresistible, indisputable, urging Meg to heed the messages Reid is sending her, before it's too late…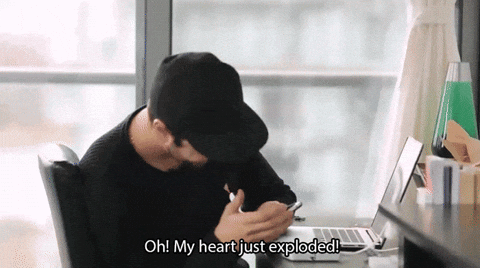 Oh my heart… I can't even with this book and how it's made me feel!!! I knew I was going to enjoy this but I didn't think that I'd fall so hard and fast (after a slightly rocky start) for Meg and Reid, and their love story. Swoonsh, indeed! I literally just finished this book two minutes ago (when I reviewed this on Monday…) and my heart is still soaring and I don't know if I'll be able to write a coherent review but I'm going to try anyway!
Read More »