Goodreads: The Seven Deaths of Evelyn Hardcastle
Genre: Crime, Mystery, Thriller, Historical Fiction
Panda Rating:

"Gosford Park" meets "Groundhog Day" by way of Agatha Christie – the most inventive story you'll read this year.

Tonight, Evelyn Hardcastle will be killed… again.
It is meant to be a celebration but it ends in tragedy. As fireworks explode overhead, Evelyn Hardcastle, the young and beautiful daughter of the house, is killed.

But Evelyn will not die just once. Until Aiden – one of the guests summoned to Blackheath for the party – can solve her murder, the day will repeat itself, over and over again. Every time ending with the fateful pistol shot.

The only way to break this cycle is to identify the killer. But each time the day begins again, Aiden wakes in the body of a different guest. And someone is determined to prevent him ever escaping Blackheath…
I guess it's time for my unpopular opinion because this one has received really great ratings on GR. This book was chosen as the January read by the Goodreads group for the 2019 Popsugar Reading Challenge following the prompt: "a book revolving around a puzzle or game". I was really excited to start reading this, especially for my first reading challenge book of the year; but unfortunately, I think this book just really wasn't for me.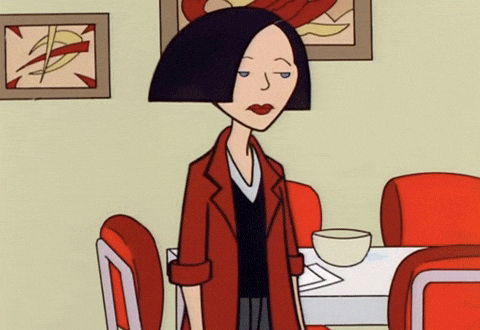 The story follows Aiden Bishop, a man who finds himself waking up in the bodies of different hosts. When he wakes up in his first host at Blackheath, he has no recollection of how he got there or what he's meant to be doing, but as he changes hosts and gets deeper into 'the game', he finds that he loses more of himself each time. He's told the rules of the game and that his task, if he wants to free himself from the loop, is to figure out who kills Evelyn Hardcastle before the end of the day in his eighth host—or before a sinister opponent kills him first. While solving a mysterious murder is already difficult enough, everyone in Blackheath seems to be drowning in secrets and shrouding themselves behind false masks, making it difficult to know who's telling the truth and who can actually be trusted.
I liked the premise of the book and reading the blurb, I was really intrigued by the mystery. The plot was very intricate and whenever you felt like you were onto the scent of something, a twist would occur and you'd be taken in the opposite direction. Yes, the puzzle concept of the book was very cool and the whole idea behind it (which you find out towards the end) highlighted an intriguing world that I wanted to know more about. However, throughout the whole book, I found myself feeling disconnected from all the characters—well, technically, with Bishop as he inhabits different peoples' bodies—and when I (often) became confused by who-is-who and what was going on, I realized I wasn't invested enough to re-read and find out. Then, of course, the one time I was excited to learn something about the characters was the one time we didn't get more details. I really wanted more character development for Bishop rather than just the allusions to something terrible having happened in his 'real'/past life.
I honestly also found the ending a little anticlimactic and what I feel maybe should have been a shock/twist moment, didn't end up being that for me. It actually only left me feeling more frustrated and slightly confused and it didn't provide that feeling of satisfaction for me—you know what I mean? There was no feeling of victory or triumph or closure but only relief that we had finally reached the end of the story.
My favorite quote from the book that I feel summed up a nice message from the story was:
"Tomorrow can be whatever I want it to be, which means for the first time in decades, I can look forward to it. Instead of being something to fear, it can be a promise I make myself. A chance to be braver or kinder, to make what was wrong right. To be better than I am today. Every day after this one is a gift. I just have to keep walking until I get there."
In the end, you have the power to change your life. Whether you make good decisions or bad decisions, those decisions are you in your hands. More importantly is that people can change—maybe that's not applicable to everyone but that doesn't mean that it's not possible to decide to do better with your life. While this may not have been my favorite read and it didn't end up being what I expected, I thought this was a good, positive message that fit the book well and rounded it off nicely.
Have you read The Seven Deaths of Evelyn Hardcastle or is it on your TBR?