We're back with another Sundays in Bed With… meme! This meme dares to ask you what book has been in your bed this morning and is hosted by Midnight Book Girl. Come share what book you've spent time curled up reading in bed with, or which book you wish you had time to read today!
I'll be spending the rest of my Sunday night in bed with A Magic Steeped in Poison by Judy I. Lin. I'm still making my way through this one fairly slowly because the ARC is a PDF copy and my eyes get very tired reading on my Kindle (as it's teeny tiny). But I'm really enjoying it and can't wait to dive back in!
What are you currently reading?
It has truly been A WEEK, friends and while I'm glad the work event went off without a hitch on Friday, I also still feel like I'm recovering from all the anxiety that had my body in knots for close to two weeks! I'm not ready to get back into work mode tomorrow morning… 🥲 Sleep has still been lacking but despite only getting to sleep in the wee hours of the morning, my internal alarm has been getting me up closer to 9 this weekend so at least I'm getting a bit more rest! My reading mood continues to suffer a bit from my tiredness but I've also started a new BOTW save and well, that's taking up a lot of my relaxation time this week/end—it's such a stunning game and I just love it so much! 😂 I seriously can't wait for BOTW 2!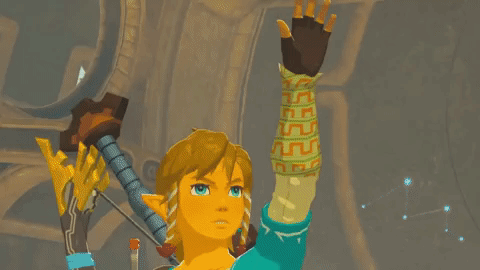 Due to my tired mood, I haven't been reading what I'm meant to be reading which means I've fallen behind on my ARCs! 🙈 I've also fallen behind on blog hopping these past weeks and I'm so sorry that I haven't been engaging or responding to comments lately—argh, I really hate not having the energy for these things that I want to do! I really hope to catch up on as much as I can this coming week. Honestly, I'm surprised I've posted at all cos I constantly feel drained! 😮‍💨
ICYMI, here's what I posted on the blog:
stuck with me – timeflies
I hope you've all had a good weekend and that you have a great week ahead! Take care of yourselves and of each other, friends 🖤