We're back with another Sundays in Bed With… meme! This meme dares to ask you what book has been in your bed this morning and is hosted by Midnight Book Girl. Come share what book you've spent time curled up reading in bed with, or which book you wish you had time to read today!
I'll be spending the rest of my Sunday night in bed reading You'll Be the Death of Me. I'm reading this for The Write Reads blog tour and my spot is on Wednesday so I'm looking forward to diving in. I'm a fan of McManus' YA thrillers cos they're just such fun and easy reading and I'm hoping this one will be no different!
Ivy, Mateo, and Cal used to be close. Back in middle school they were best friends. So, when Cal pulls into campus late for class, and runs into Ivy and Mateo, it seems like the perfect opportunity to turn a bad day around. They'll ditch school and go into the city. Just the three of them, like old times. Why did they stop hanging out, anyway?

As soon as they pull out of the parking lot Cal knows why. Ivy's already freaking out about missing class, and heartthrob Mateo is asleep in the backseat, too cool to even pretend like he wants to be there. The truth is they have nothing in common anymore.

At least they don't until they run into the fourth student ditching school that day. Brian "Boney" Mahoney is supposed to be accepting his newly won office of class president. Which is why Ivy follows him into an empty building, only to walk into the middle of a murder scene. Cal, Ivy, and Mateo all know the person lying on the ground of that building, and now they need to come clean. They're all hiding something. And maybe their chance reconnection wasn't by chance after all.
What are you currently reading?
It has been another seemingly slow week that has passed by in a fast blur (anyone get me with that?). I don't know where the time goes but I feel like the days can't pass fast enough during the weekday but next thing I know it's the end of another week. How is it already the end of November, friends! What even!? 🥲 I went out a few times this week and I got to enjoy some of my favourite restaurants and I got to read at a cafe again for a little while which was really nice! Thankfully I went on a weekday otherwise the weekend would've been sensory overload with people everywhere! 😂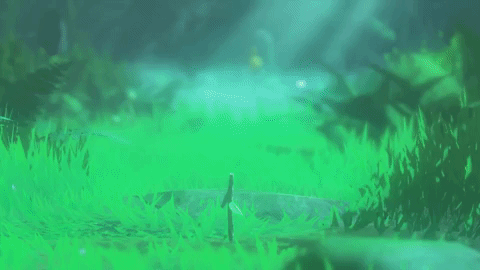 It'd been a while since I last baked but I made some giant gooey chewy chocolate chip cookies yesterday (no pictures cos I was phoneless lol) and it made me wanna bake again! I also ended up playing Zelda yesterday after a week off and … well, after finishing a book this morning I ended up gaming my afternoon away. Oops, what can I say? It's too much fun! Haha 🙈
I think I had a pretty productive week of reading this past week since I wasn't gaming! This weekend I managed to finish two books, one which was a super-steamy holiday romance and the other was a highly anticipated YA fantasy. Reviews coming up soon! I think I also didn't do too bad engaging this week although I can definitely still do better. ICYMI here's what I posted this week:
Book Review: Second Chance Charmer by Brighton Walsh
Book Spotlight + Excerpt: Towers and Tithes by Christina Bauer
ARC Review: The Bastard's Betrayal by Katee Robert
Blog Tour Review: Passport by Sophia Glock
#WWWWednesday: 17 November 2021
#TopTenTuesday: Books to Read If You Like Small Town Romance…
Book Review: Main Street Dealmaker by Brighton Walsh
Mini Romance Reviews: The Kinky & The Steamy
Weekly track highlight
It's been another week of binging Taylor Swift. I'm obsessed with this one and the music video is *chefs kiss*!
i bet you think about me (taylor's version) – taylor swift ft chris stapleton
I hope you've all had a good weekend and that you have a great week ahead! Take care of yourselves and of each other, friends 🖤