I'm so excited to be back with a blog tour with Xpresso Tours for Unwritten by Alicia J. Novo. Special thanks to the author for providing a copy in exchange for an honest review!
Be sure to click on the banner above to check out the other bloggers on tour!
Also, don't forget to enter the GIVEWAY at the end of my post!
Goodreads: Unwritten (The Zeeshwen Chronicles #1)
Publish Date: 08 May 2021
Genre: Young Adult Fantasy

Panda Rating:


(3 pandas)
Books whisper to Beatrix Alba. But they aren't the reason she has never fit in. Bullied at home and school, she keeps a secret—a power of violence and darkness.

When the spell that keeps her hidden fails, she's catapulted into the Zweeshen, a realm where all tales live, and her dream of meeting her favorite characters comes true. But wishes are tricky, and behind its wonder and whimsy, the Zweeshen is under attack. A character is burning bookworlds in pursuit of a weapon to rule both stories and storytellers. To succeed, he needs a riddle in Beatrix's possession.

Now he's hunting her down.

Joining forces with William, a cursed conjurer, Beatrix must face an enemy who knows her every weakness in a realm where witches play with time, Egyptian gods roam, and Regency heroines lead covert operations. And with her darkness as the only weapon, she may have to sacrifice everything to save a world that rejects her.
PRE-ORDER:
Alicia has a weak spot for happy endings and transformative journeys. She spent her teenage years in Argentina and Europe, speaks several languages and loves to travel. An eclectic reader, she grew up on a diet ranging from Lucy M. Montgomery and Jane Austen to Ray Bradbury, Isaac Asimov, Raymond Chandler, Hermann Hesse, Jorge Luis Borges, and many classics. She's never been cured of reading a bit of everything and is as likely to geek out about Mr. Darcy as Dr. Who.
​She is a history and astronomy aficionado, who walked the Camino de Santiago in Spain, completed her Masters in the Netherlands and worked for Google in Ireland. She decided to become a writer at six but took a full, winding road here. Along the way, she learned if there's one thing that cuts across cultures, one unifying thread that pulls everyone together, it's a good story.
A big-city girl, she now lives in the Midwest, where she occasionally picks apples and pretends witches exist.
Author Socials:
Website | Instagram | Twitter | Goodreads | Facebook
Note: The quotes below are taken from an advanced/unfinished copy and are subject to change in the final version.
Let me start off by appreciating this cover because it's what caught my eye in the first place and deserves some praise! 😍 The silhouettes amidst the inky smoke emerging from a pen tip captures the essence of this book so well and I absolutely love when covers get it so right—major props to the designer! 😉
TL;DR: The Unwritten takes one of my favourite tropes, books about books, and creates a fantastical world that's a book lover's dream. There are little to no boundaries in how this world is formed and the result is a unique melting pot of genres that makes up the Zeeshwen. This is a fast paced quest-like story with different types of magic and friendships that make the journey a joy to follow. While the story does suffer a bit from having too much going on at once to give us intricate world building and character development, this was still a great read that I think many book worms, book lovers, book nerds, will enjoy seeing come to life. An interesting start to a whimsical fantasy series!
---
There were a lot of elements that made this story unique. I really enjoyed certain aspects of the world building! The Unwritten takes one of my favourite tropes, books about books, and escalates it to a level that I haven't read before. It's set in the Zeeshwen, which is basically a melting pot of stories from all genres. Imagine a fantasy world that's basically a combination of historic and modern times, high fantasy, sci-fi, romance and mystery elements—landscape, architecture, technology—in one setting. It was confusing at first but once I got used to the idea that there's literally no boundary between all of these genres in this world, it just burst to life! I loved the constantly changing cafe themes, the grungy pub, and the haunting study salle… There were so many cool locations to discover! We also encounter many famous faces, from Elizabeth Bennet to Mr. Scrooge, but what I loved most is that many of the characters that play 'leading' roles in this story are minor secondary or even obscure characters from their own titles, which I thought was refreshing to see!
Another aspect of this story that I really enjoyed was the friendships. My favourites characters were Emma and William (mostly). I was really intrigued by their interesting arcs and while I understand why we didn't really learn more about them as this was Bea's story, I do hope they get more development in the sequels. Emma in particular was unique as she's the first and only draft we meet. She's witty and full of zest and often made me laugh with her contrasting queenly mannerisms and her no-nonsense talk. She was a gem and I liked her so much that even I wanted to find her artisan so her story can get finished! Her sweet friendship with Beatrix has a sisterly dynamic and although she's only 12, she provided some pretty great advice to our heroine (that unfortunately Bea doesn't heed)!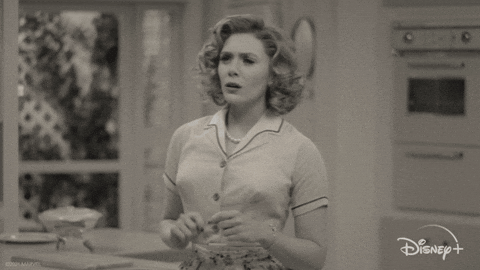 Beatrix was a heroine that gave me many mixed feelings. She's headstrong and despite being bullied and verbally/mentally abused by her father, she doesn't have issues biting back. I empathised with her situation at the start but as the story progressed, I found it increasingly difficult to not get frustrated with her. I often had to remind myself she's a teenager but even then dealing with her temperamental attitude was trying. 🥲 It's not that she had zero patience and a fierce (often unwarranted) temper but she was mind-bogglingly reckless! She would repeatedly ignore helpful advice about living in the Zeeshwen from friends who were actually from there, and I didn't understand her need to not listen, especially when it would eventually end up being detrimental to her own survival. Let's just say that her blatant disregard for her well-being got a little too much at times and I didn't understand it.
There is also a romance between her and William that I thought developed too quickly to be believable, mostly considering how much she hated him from the start. Yes, he was a jerk but I also don't think he warranted that level of hatred from her? To suddenly have her develop feelings for him (and vice versa) and have it escalate so quickly made it feel somewhat forced. I wish their relationship remained focused on building a stronger friendship, and I think it still would've fit a big part of his character arc. I want to also point out that while it's stated that William is 19, Beatrix's age in the Zweeshen isn't confirmed aside from William stating she's no longer 16 (her age on earth), as time passes differently there.
Lastly, I have to admit I got lost with that ending 😂 Perhaps that's just me though… I thought I knew what was going on with the villain, the riddle, and Beatrix's quest to save her biblioworld but that ending… Y'all, I don't know what happened! 🙈 That said, this is the first book in the series and considering how vast a world Novo has built up in this story, I can imagine that the answers will be made clear as it continues. I would certainly be keen to know where it goes next.
ENTER THE tOUR WIDE GIVEAWAY TO WIN:



US ONLY

: A physical copy and a box of branded goodies (bookmarks, keychain, enamel pin, character art, candle, tote)



INTL

: Ebook with digital goodies (character art, background, map)


GIVEAWAY ENDS 29 APRIL!
enter the giveaway ➡️ HERE
Is Unwritten already on your TBR or does it sound like a book you'd like to read?