I'm back with another blog tour today with Rachel's Random Resources for In Pursuit of Happiness by Freya Kennedy. Thanks to NetGalley and Boldwood Books for providing the ARC in exchange for an honest review.
Be sure to click on the banner below to check out the other bloggers on tour!
Goodreads: In Pursuit of Happiness
Publisher: Boldwood Books
Release Date: 15 December 2020
Genre: Women's Fiction / Chick Lit
Panda Rating:

The world is waiting…but just outside of your comfort zone.

Jo Campbell is perfectly content in a perfectly structured life. Nothing ever changes in Jo's life, and she likes it that way. Or at least, she tells herself she does.

Most of the time, she manages to push down the tiny voice that tells her to chase her dream and maybe, just maybe, open her battered and bruised heart up to love. But to chase her dreams she needs to take chances that are way out of her comfort zone and learn to not put other people's happiness above her own.

Most of all she has to learn to trust her heart, which may just be the biggest challenge of all.
BUY NOW: Amazon (US)
Freya Kennedy lives in Derry, Northern Ireland, with her husband, two children, two cats and a mad dog called Izzy. She worked as a journalist for eighteen years before deciding to write full time. When not writing, she can be found reading, hanging out with her nieces and nephews, cleaning up after her children (a lot) and telling her dog that she loves her. She has met Michael Buble and even kissed him. It was one of her best ever moments. She believes in happy ever afters.

Freya Kennedy is a pen name for Claire Allan, who also writes psychological thrillers. Sign up for her newsletters!
Website | Twitter (Claire) | Twitter (Freya) | Facebook | Instagram | Book Bub
TL;DR: This was another fun and easy-to-read story that will give you the warm fuzzy feels and make you appreciate close-knit communities even more! The characters of Ivy Lane are all so relatable that it's not hard to root for their happiness. Jo's is an uplifting story about chasing after your dreams and not letting fear of stepping outside of your comfort zone stop you from fully living your life.
I read my first book by Kennedy earlier this year and really enjoyed the feel-good vibes that her book gave me, so I was eager to come back to Ivy Lane again in Jo's story. This was another heartwarming book about going after what you want and pushing yourself out of your comfort zone to achieve your dreams. There is a bit of romance although it's definitely not the focus, so if you're hoping to get a book full of a romance, this isn't it.
That said, I really enjoyed Jo's story! She's such a relatable character and although I'm a tiny bit older than her, the questions she had about what she's doing with her life really hit home for me. She's been in her comfort zone ever since coming back from living abroad and up until the starting point of this story, has been content there. That's something I think many of us can relate to which makes it easy to put ourselves in Jo's shoes. She had a great arc, and the growth she experiences throughout the book was really strong. Jo starts off as this very insecure woman who doesn't believe in herself or her talent as a writer, but by the end, she fully embraces her passion and acknowledges that she's not just some "wannabe writer", and it was really empowering to see! It helped that Jo had such a wonderful support network in her family and friends, and it was one of my favourite aspects of the book.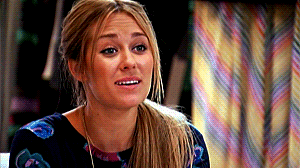 We meet several familiar faces including Noah, Libby, Paddy the doggo, and of course, Harry! I loved Harry! He's an institution on Ivy Lane and although he can be such a crochety old man, he's really a sweetheart of a character. His long moans about youth, technology and "the good coffee" were too funny! Two characters that played a bigger role in Jo's story were Clara, her adopted younger sister, and Lorcan, the love interest. Clara was a wee precocious thing and I really enjoyed her relationship with Jo. It was definitely a bit more motherly than a typical sister relationship but with the age gap, it was quite natural. I thought Lorcan was interesting but it was hard to get his measure at the start, and I wished we saw more of him; however, as the romance wasn't a big part of the story, I thought what we learned was good enough to feel something for his character.
The conflict in this book was different than I thought it'd be but I really enjoyed it, and I want to say more but I won't because spoilers! I was able to figure it out before it happened because from the moment this particular ball got rolling, there was something that didn't sit right with me. It didn't lessen my enjoyment of the story though and while I did think it was resolved a little too simplistically, knowing about the scandals and drama that exist on book Twitter, it's actually not totally unbelievable 😂
I realised that I've been reading a fair few books set in Northern Ireland/Ireland this year and it honestly makes me want to visit even more! I guess I'll just go watch Derry Girls for now! 😂
Have you read In Pursuit of Happiness or is it on your TBR?