Thanks to NetGalley and JIMMY Patterson for providing the ARC in exchange for an honest review.
Kingdom of the Wicked (Kingdom of the Wicked #1)
Publisher: JIMMY Patterson
Publication Date: 27 October 2020
Genre: Young Adult Historical Fantasy

Panda Rating:


(3 pandas)
📖

SYNOPSIS

Two sisters. One brutal murder. A quest for vengeance that will unleash Hell itself… And an intoxicating romance.

Emilia and her twin sister Vittoria are streghe – witches who live secretly among humans, avoiding notice and persecution. One night, Vittoria misses dinner service at the family's renowned Sicilian restaurant. Emilia soon finds the body of her beloved twin…desecrated beyond belief. Devastated, Emilia sets out to find her sister's killer and to seek vengeance at any cost-even if it means using dark magic that's been long forbidden.

Then Emilia meets Wrath, one of the Wicked-princes of Hell she has been warned against in tales since she was a child. Wrath claims to be on Emilia's side, tasked by his master with solving the series of women's murders on the island. But when it comes to the Wicked, nothing is as it seems…
⚠️

CONTENT/TRIGGER WARNINGS

Slavery, hate crime, self harm, blood & gore depiction, body horror, emesis, grief & loss depiction, death of a sister, murder, torture, stalking
Let me start off by saying that this is an unpopular opinion about this book 😂
---
TL;DR: While there were definitely elements I enjoyed (enough to continue with the series) I'm pretty disappointed that I didn't love this more. I feel like this might be an "it's me, not the book" thing though. I liked the dark, gritty atmosphere, the princes of hell, the banter and of course the food, but I struggled to connect with the characters, especially Emilia, who was really frustrating. I hate when heroines are meant to be fierce and super smart but continuously make bad non-sensical decisions. 😉 That said, with this cliffhanger, I'm defo keen to know what happens next–especially with the romance between Emilia and Wrath because their chemistry was admittedly pretty fire! 🔥 I think if you loved SJTR you'll really enjoy this one!
So… I finally finished reading this. That's right, after attempting to read this over a period of several weeks and continuously putting it down because my attention kept straying, I managed to push myself to finish it. Now that I have, I've got really conflicting feelings because there was a lot that I enjoyed, but the same issues I had with SJTR happened here too. Might it just be that Maniscalco is not for me? Sadly, it's looking likely. I'm not giving up yet because after that wicked (heh) cliffhanger, I'm eager to know what happens next, though I'm definitely going in with much lowered expectations.
You know I don't usually do reviews in this format but I'm having a hard time putting my thoughts down, so I'm keeping it simple and splitting it into likes/dislikes. Let's take a look at what I liked:
Setting/atmosphere. There's no doubt Maniscalco is amazing at creating perfectly eerie settings that make you break out in shivers. I had a constant prickling sensation at the back of my neck as I was reading and not just because I'm The Ultimate Chicken™️, but because the historical/gothic supernatural-esque setting was incredibly well done. It was gritty and fitting for a story about demons!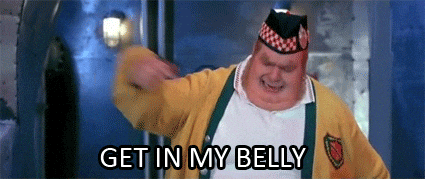 The foodgasms. Don't read this on an empty stomach because you will be ravenous and crave Italian food like never before. There are mouthwateringly decadent descriptions of all the food–and there's a lot of food. All the time. It was just too good and I wanted EVERYTHING! 🤤
Princes of Hell. I found this aspect of the story really unique because I can't recall reading something similar before. Aside from Wrath (who *swoon* definitely was my favourite!), we meet a few of the princes and I found them devious and mind-twistingly frustrating in the best way. I didn't find them really scary, although their abilities to twist thoughts/emotions were terrifying if you think about how easy it is for them to manipulate us mere mortals!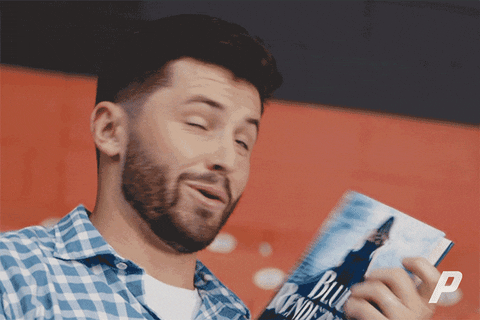 The banter and potential romance (to an extent). There were some surprising laugh-out-loud moments with the characters' dry/sarcastic humour that brought levity to the story. I admit that the chemistry (and potential romance) between Emilia and Wrath was pretty fire and intriguing, and I'm looking forward to seeing where that goes. Although I wasn't a huge Emilia fan all the time, I still managed to enjoy parts of the romance (thanks to broody hell-prince Wrath)!
The mystery (mostly). I'm notoriously bad at figuring out "whodunit" but I was surprised to find that I predicted many of the twists, though it didn't lessen my enjoyment of the flow and reveals because I was looking forward to understanding motives (which was the only unsatisfying bit of the mystery for me).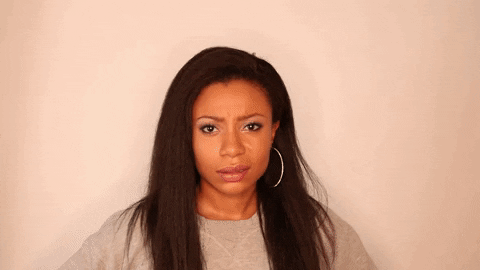 Sadly, despite all the fun stuff, I struggled with elements that generally have a huge weight in how I feel about a story. I'm not sure if this is more an issue of "it's me, not the book" though…? I don't know but let's take a look at what I didn't really enjoy:
I had a hard time connecting with characters, and the detachment I felt made it hard to feel invested in what happens to them. Of course, I sympathised with what happened to Vittoria and the other witches, but there was something missing to really make it hit home for me. I thought there was a lot of telling and not enough showing, and that probably contributed to my overall impression as I didn't feel the characters' fears or anger or vitriol. I was told they felt a certain way and how it "morphed" their states but it didn't show enough.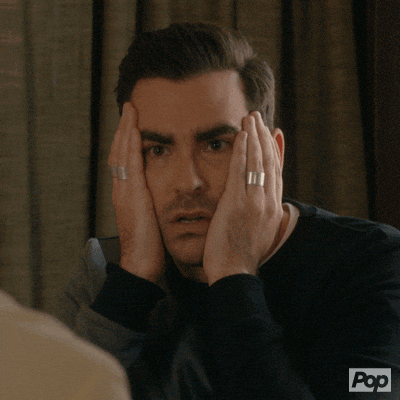 Emilia. Oh, Emilia. There were times that I really did like her but she frustrated me a lot! She's supposed to be this smart and fierce heroine but she made so many infuriating decisions that literally made me scream at my Kindle. Just… Gah, no! What are you doing?! Why are you making such unsound decisions that make zero sense and that will only lead you to being stuck in a situation where you'll need to be rescued? And she needed to be rescued a lot! Unpopular opinion: I experienced this feeling with Aubrey in SJTR as well, although I did like her more initially but the silly decision-making for someone who's meant to be brilliant really stuck in my craw! Not to mention, following her thoughts/feelings about Wrath kinda gave me whiplash. One moments she's realising how helpful he is and then he opens his mouth and she immediately goes back to fiercely loathing him, and it kept going until (literally) the very end. I understand he's meant to be her mortal enemy but some consistency would've been nice? Also, Wrath tries teaching her how to deal with the princes and lesser demons, and she gives him crap for it but then moans about how secretive, unhelpful and annoying he is? Girl, please!
There's just a lot going on in this story. There's so much happening from scene-to-scene and as we jump around I feel like it didn't give enough time for anything to properly develop, which gave the story a somewhat haphazard feeling. Also, as I mentioned, I enjoyed getting to the reveal for the most part, but I thought it was a little anticlimactic and rushed, and then it led to that cliffhanger and that was a bummer. 😅 I have so many questions about motives and I'm still not really sure what 'goes' and doesn't when it comes to the magic because I felt that there were inconsistencies to those rules as long as it kept Emilia and the plot moving forward.
In a way, I felt that this was more like a "filler" because while some big events happened, it just felt like a set up for the next book, if that makes sense? This review ended up being much longer than I expected and I'm sorry that it's all over the place but that's how I felt after reading it! This definitely had it's plusses but I'm disappointed that I didn't enjoy it more. I feel like that might have to do with me more than the book because so many in the community loved this one. I'm hoping that book two will clear up some of the issues I had and hopefully be a stronger story overall!
Have you read Kingdom of the Wicked or is it on your TBR?
Did you love it as much as everyone else or are you the same as me?