We're back with another Sundays in Bed With… meme! This meme dares to ask you what book has been in your bed this morning and is hosted by Midnight Book Girl. Come share what book you've spent time curled up reading in bed with, or which book you wish you had time to read today!
This Sunday I'll be rounding off my day in bed with In Pursuit of Happiness. I read my first book by Kennedy earlier this year and really enjoyed the sweet romance, so I'm looking forward to coming back and experiencing this quaint little Irish village again! We're following another bookish character again which is also another bonus! 😉
Jo Campbell is perfectly content in a perfectly structured life. Nothing ever changes in Jo's life, and she likes it that way. Or at least, she tells herself she does. Most of the time, she manages to push down the tiny voice that tells her to chase her dream and maybe, just maybe, open her battered and bruised heart up to love. But to chase her dreams she needs to take chances that are way out of her comfort zone and learn to not put other people's happiness above her own. Most of all she has to learn to trust her heart, which may just be the biggest challenge of all.
What are you currently reading?
This last week passed by in a flash! ⚡️ There's still lots of work as the year winds down and colleagues will be taking their holidays until the new year. Sadly for me, I don't have any more leave left, so I'll be working through until I start a part-time contract in 2021. I'm kind of tempted to take a week in January just to get a "clean break" and start fresh, but let's see! I've been feeling extra tired lately and it's kind of making me "grinchy" but I'm hoping that passes as the workload slows a bit in the coming week(s). 🤣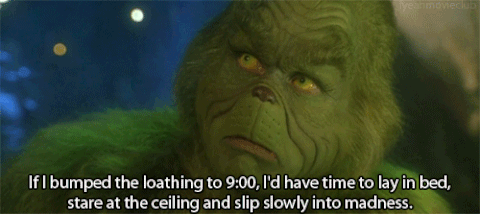 As usual, the weekend has gone in a blink and I spent it baking more apple pies (as the one I made last week was gone in literally a day 😅) and of course, playing Animal Crossing! I did a bit of reading but I ended up spending a lot of my time watching my favourite ACNH YTers. I don't know how I got sucked into all of this 😂 but they've really inspired me to have some fun with my island! With snow on the ground now (in-game obvi), I've caved into trying to make things a bit more festive, starting with a small frozen pond/natural ice rink and building my first *perfect* Snowboy!
On top of gaming and watching YT, I surprised myself by finishing two books this weekend! One of which was Kingdom of the Wicked (finally, I know!) and y'all, I have some thoughts! 🤔 Hmm… I'll probably be sharing my review for that on Wednesday so be on the look out! Other than that, I have two blog tours scheduled for next week but those will be the last tours I'll do in 2020! Crazy or what? 🤣 I'm looking forward to reading more ARCs and wrapping up my POPSUGAR 2020 Reading Challenge which I haven't given up on yet! I got this, right?!
Top 5 Saturday: Water on the Cover
Jingle Bell Book Tag
First Lines Friday: 11 December
ARC Review: Love Thy Neighbor (Roommate Romps #2) by Teagan Hunter
Blog Tour Review: Steel & Stone by Kate Haley
#WWWWednesday: 09 December
#TopTenTuesday: Christmas Romances for the Holidays!
#5OnMyTBR: Small Towns
Goodreads Monday: Daughter of the Burning City by Amanda Foody
TRACK HIGHLIGHT
I've started listening to a few Christmas tunes this week to try to get in a "cheerier" state-of-mind. It kinda worked but I reckon it'll only mean I have to listen to more festive tunes until the new year! 😉
I hope you've all had a good weekend and that you have a great week ahead! Take care of yourselves and of each other, friends 🖤