We're back with another Sundays in Bed With… meme! This meme dares to ask you what book has been in your bed this morning and is hosted by Midnight Book Girl. Come share what book you've been you've spent time curled up reading in bed with, or which book you wish you had time to read today!
This Sunday I'm trying to read but I'm having such a hard time focusing because my moods are a little all over the place! I've started reading The Song of the Marked again and I am enjoying it. Even though I haven't made much of a dent, I've laughed a surprising number of times already because the banter is great!

I also started Love Offline as I need to get it read for the tour next week. The blurb says it's perfect for fans of The Flatshare, Lindsey Kelk and Sophie Kinsella, so I have high expectations? Let's see how it plays out! Both book covers are linked to the Goodreads pages if you wanna know more about them!
What are you currently reading?
Another week is over and where is time flying to? Nothing of note happened last week. I've been feeling pretty unproductive in my work life and I'm trying really hard to find the motivation to keep hanging on until the end of December when my contract ends! Work is the most anxiety inducing pressure in my life right now and I'm not liking it at all!
I'm sorry, I feel like such a negative cloud every time I write this section of my weekly updates 😂
On a more positive note, I had two calls with my some of my oldest and closest friends last week. Despite all of us living in so many different countries–from San Fransisco to Dublin and London to New Delhi to Jakarta and to Brisbane, we still manage to be so close and I am so so thankful for their friendship in my life. Before the pandemic, it was a constant struggle to schedule regular calls as life was always keeping us out and about, although we did message every day. While everything that's happened in 2020 has big time sucked, this is definitely one of the "brighter sides" to the pandemic.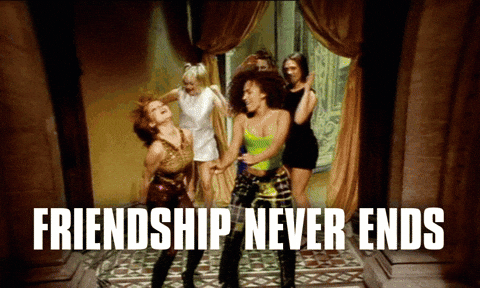 Reading & Blogging Recap
I had grand plans to read this weekend but… It really didn't happen! I did finish a book but I've been stuck on the two that I'm "currently reading" and I've made very little progress so far. My brain has been shrouded in a tired fog so I didn't push myself too hard this weekend. 😫 Though that certainly didn't stop me from buying a couple of books that are currently on sale in my local bookstore 🤪 I got six books I've been eyeing for a while now: four middle grade, one YA fantasy and one non-fiction.
Despite not blog hopping much during the weekday, I did manage to catch up on a few posts yesterday. It's so hard to catch up but I'll keep on it! 😉 On that note, here's what I posted this week, ICYMI:
Top 5 Saturday: Books on my Wishlist
Let's Talk Bookish: What's the meaning of diverse books?
First Lines Friday: 23 October
Stuck at Home Book Tag
#WWWWednesday: 21 October
Blog Tour Review: Legends Rise (Venators #3) by Devri Walls
#5OnMyTBR: Enemies-to-Lovers
Goodreads Monday: UNSUB by Meg Gardiner
Came across this song at random last week and I've always thought MNEK was so talented. It's so catchy and has such an upbeat dance vibe that brought a bit of levity to my weighed down brain 😉
🎶 'Cause I'm frozen in motion and my head tells me to stop.
But my heart goes
Ba-ba-ba-dum ba-ba-dum ba-ba-dum 🎶
TRACK HIGHLIGHT
I hope you've all had a good weekend and that you have a great week ahead! Take care of yourselves and of each other, friends 🖤