I'm back with another blog tour today with Xpresso Tours for The Magic Ingredient by Lindy Miller. Thanks to Xpresso Tours for organising this blog tour and to the author for providing the ARC in exchange for an honest review.
Be sure to click on the banner below to check out the other bloggers on tour!
Also, don't forget to enter the GIVEWAY (INT) at the end of my post!
Goodreads: The Magic Ingredient
Release Date: 13 October 2020
Genre: Contemporary Romance
Panda Rating:

The end of summer is approaching, but even at the height of Bar Harbor's tourist season, Eve Silver is having a hard time keeping enough dough in the bank to sustain the family bakery. Her only hope of paying past due bills is to win the catering bid for the town's upcoming Harvest Happening festival. Otherwise, it'll be lights out for Mount Desserts by Christmas.

Widower Jeff Perry is moving with his twelve-year-old daughter, Candy, from Manhattan to Maine with one goal: starting over. When sparks fly between Jeff and Eve as the town readies for the annual harvest festival, Candy wishes she had a love potion to help her dad fall in love again. Will Eve be able to save Mount Desserts—and open her heart to Jeff—by the most bewitching night of the year?

It'll take a lot of love, a little bit of luck … and just a pinch of magic.
BUY NOW: Amazon (US)
Lindy Miller is an author of feel-good love stories that are full of sweet moments and happy endings. She believes the best time to fall in love is during the holidays, preferably over a cup of warm tea or a delicious vegan pastry – two things she can't get enough of.

A free spirit, Lindy loves to travel and has a soft spot for Bar Harbor, Maine though she grew up at home in the South. She is married to her childhood sweetheart and bakes as often as she can for her husband, son, and pets – especially her golden retriever, Finn, who has a tendency to show up in her stories (and her Instagram!)

Lindy is represented by Gandolfo Helin & Fountain Literary Management and supported by Smith Publicity. Member Romantic Novelist Association (RNA).
Website | Instagram | Facebook | Twitter
If you're looking for a feel-good seasonal romance with the added bonuses of the small-town charm and mouthwateringly delicious baked goods, then this is the book you need to pick up ASAP! The Magic Ingredient is a wholesome and heartwarming read about second chances, family and figuring out what's really important.
Set in Bar Habor, this story serves small-town charm in spades with the close-knit community vibes and wonderfully supportive friends and family that we all look for when reading stories in this type of setting. Miller's writing is easy and enjoyable to digest which made this for a fast and fun read. While most romances tend to focus on one or two POVs, this one had four POVs but it surprisingly worked nicely to present a well-rounded story. I do think that one of the POVs wasn't really necessary but this character also really rubbed me the wrong way the whole time (despite what might have been her "good intentions").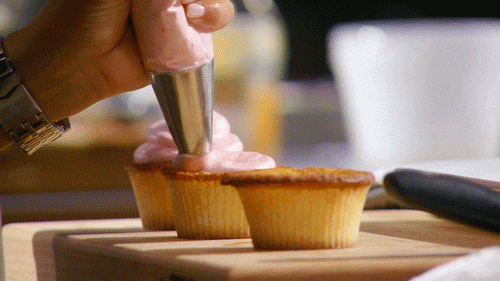 I thought Miller portrayed all the characters really well. While they might not be perfect they're entirely relatable and realistic. From Eve, our small business owner who's struggling to keep her patisserie afloat; to Jeff, a recent(ish) widower who's trying to create a new life for him and his daughter without the painful reminders of his late wife; to his daughter Candace, who misses her mother and is every bit an angsty tween to her father; and to Bapo, the (grand)father figure everyone needs in their life. While Bapo, unfortunately, didn't get his own POV, he was probably my favourite character just because he brought such joy to the page and had an uncanny ability to bring out the best in all characters.
The one character I had major issues with was Doris. While her intentions towards Eve wasn't malicious and I understood her point on keeping traditions alive, she ended up being much more of a hindrance to Eve's success than anybody else, including Eve herself. I was frustrated that Doris was never called out about it because she was the "overbearing but well-intentioned community busy-body". Overall though I was pleased with how the story unfolded and how the many different relationships grew organically over time. The romance was also very sweet and wholesome.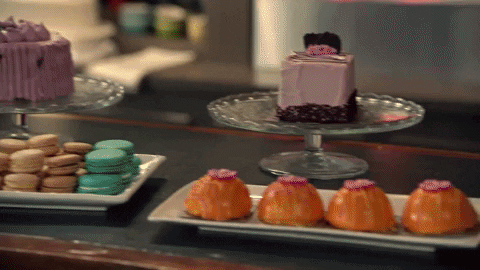 It also had a good message about never giving up on dreams, no matter how bleak things may look, because you never know what's going to happen tomorrow but you can at least control today. Also, it would be remiss of me to not mention how HUNGRY this book made me. It's filled with the most delicious-sounding baked goods that I've come across in a book in quite some time, and OMG it had me wanting to bake like a fiend 😂🤤 I was delighted to find that Miller includes some of the recipes from the story, so I've decided I'm making whoopie pies tomorrow!
TL;DR: Pick this up if you're looking for the perfect autumnal romance to read while curled up under the covers with a mug of tea and a baked treat in hand (seriously, you will get hungry)! This was a heartwarming story about getting second-chances and the importance of family, whether they're close friends or simply the supportive close-knit community you're a part of. This light-hearted and family-centric small-town romance is sure to have you smiling and feeling full of love and will definitely have you ready for the autumn season!
ENTER THE GIVEAWAY (INT) FOR A CHANCE TO WIN A $20 AMAZON GIFT CARD!


GIVEAWAY ENDS 22 OCTOBER!
enter the giveaway ➡️ HERE
Have you read The Magic Ingredient or is it on your TBR?