Hello, friends! Today is my stop on the TBR & Beyond Tours for A Golden Fury by Samantha Cohoe. Thanks to the TBR & Beyond team for having me on tour and to NetGalley and the publisher for the ARC in exchange for an honest review.
Be sure to click on the banner above to check out the rest of the amazing bloggers on tour!
Goodreads: A Golden Fury
Publisher: Wednesday Books
Publication Date: 13 October 2020
Genre: Young Adult Fantasy, Historical Fiction
Panda Rating:

Thea Hope longs to be an alchemist out of the shadow of her famous mother. The two of them are close to creating the legendary Philosopher's Stone—whose properties include immortality and can turn any metal into gold—but just when the promise of the Stone's riches is in their grasp, Thea's mother destroys the Stone in a sudden fit of violent madness.

While combing through her mother's notes, Thea learns that there's a curse on the Stone that causes anyone who tries to make it to lose their sanity. With the threat of the French Revolution looming, Thea is sent to Oxford for her safety, to live with the father who doesn't know she exists.

But in Oxford, there are alchemists after the Stone who don't believe Thea's warning about the curse—instead, they'll stop at nothing to steal Thea's knowledge of how to create the Stone. But Thea can only run for so long, and soon she will have to choose: create the Stone and sacrifice her sanity, or let the people she loves die.
Buy: Amazon (US) |Barnes & Noble | Book Depository | Indigo
Samantha Cohoe was raised in San Luis Obispo, California, where she enjoyed an idyllic childhood of beach trips, omnivorous reading, and writing stories brimming with adverbs. She attended Thomas Aquinas College, a Great Books college in California, and graduated with a BA in liberal arts. After studying Philosophical Theology at Yale Divinity School, she decided academia wasn't for her. In the midst of marriage, child-bearing, and the identity crisis that followed, she rediscovered her early love of writing and adverbs. In 2011, she moved with her family to Denver, where she currently divides her time between teaching Latin, mothering, writing, reading, and deleting adverbs.
Website |Instagram | Goodreads | Twitter
Note: The quotes below are taken from an advanced/unfinished copy and are subject to change in the final version.
I haven't read much YA historical fiction but even including the adult historical I've read, A Golden Fury stands out for the time period it covers, the topic of alchemy and of course the fantasy elements. The pace is on the slow side but I have no doubt that lovers of historical fantasy will find many aspects to enjoy! I will say that while this book started off really strong for me, it did lose me towards the middle and end when the plot became overly complicated, though for the most part, this was a pleasant surprise.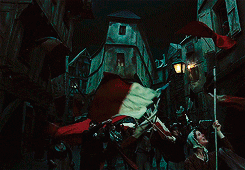 This book is set in the 18th century (1792) and although I'm not familiar with that era (especially the French Revolution and France's relations with England at the time), I thought Cohoe did a great job of lightly introducing the "current events" as well as how society functioned.
"I would not need to change myself to suit the world. I would change the world to suit me."
Thea was an MC I really appreciated. Although she started off snobbish, entitled and naive, she grew a lot throughout the story. She had an unconventional upbringing travelling across Europe with her mother, a re-known alchemist, ending up in France where the story kicks off. Thea is a smart young woman and excels in alchemy, thanks to learning under her mother's tutelage. I loved how despite her fears and uncertainty about where she belonged, she never doubted her ability to use alchemy as a tool to make her way in the world. At a time when women weren't even allowed to set foot on campus, Thea and her mother really challenged those notions, and it was very empowering! She certainly never quavered under the high pressure circumstances she found herself in, and while she does come off as brash and blunt at times, I loved that she stood her ground and never compromised on what she deserved.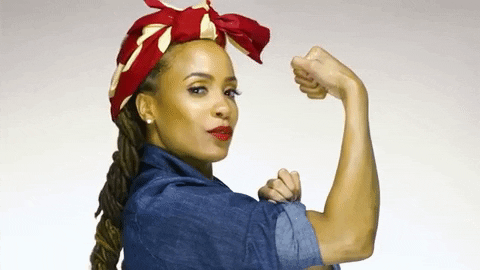 I also really enjoyed the alchemy aspect, especially getting a different take on the philosopher's stone, but mostly because of how much Thea's character loved it–her passion for alchemy really comes through in the writing and it made me eager to read more. I have to commend Cohoe for being able to keep me, a non-scientifically minded person, intrigued and not overwhelmed with a topic that can get quite complex. There was also a fairly terrifying psychological aspect to the story that turned the tone quite dark, and while it was unexpected I thought it added to the unique take of the story.
"She discovered that I wished to belong to myself, instead of her, and she found that unacceptable."
There were some interesting relationship dynamics in this story including a mother-daughter relationship, an estranged father-daughter relationship, an atypical romance and many unconventional friendships. I really liked how Thea came to terms with her relationship with her mother, but it was her relationship with her father that held my interest. I had huge doubts about him in the beginning (actually thought he was suss af) but his character really grew. That said, I wished the friendships were further developed, especially between Thea and Dominic. As a character, he was sadly only used as a plot device, which was disappointing because I really would've loved to see more of him!
"We left each other that way. Both quieted from the shock of finding friendly feelings under the skin of enemies."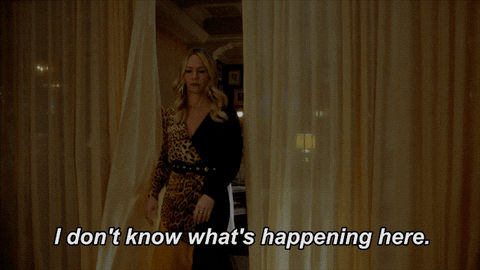 As I mentioned before, this book started to lose me towards the middle and the end. Without giving spoilers, I just felt that the plot became too much. It was a snowball of bad events and conflict that seemed like a stretch and I felt that Cohoe relied quite heavily on coincidences to "fix" them, which made it feel like everything was so easily and unbelievably resolved. But the story concluded without any loose ends which made it satisfying as this is a standalone.
TL;DR: This was a unique historical fantasy that I enjoyed because it covered an era and topic that I had never read about before in the YA genre. There are many interesting characters and relationship dynamics that added to the intensity of the story, and the MC was a heroine you really wanted to root for. This definitely had quite a few unexpected twists and turns, which made it an interesting read despite having a slower pace. Recommended for those who enjoy a good historical fantasy!
Enter the GIVEAWAY (US Only) to WIN a copy of this book!


GIVEAWAY ENDS 20 OCTOBER 2020



Enter the giveaway ➡️ HERE
Have you read A Golden Fury or is it on your TBR?