Hello, friends! Today is my stop on the TBR & Beyond Tours for I Hope You're Listening by Tom Ryan. Thanks to the TBR & Beyond team for having me on tour and to NetGalley and the publisher for the ARC in exchange for an honest review.
Be sure to click on the banner above to check out the rest of the amazing bloggers on tour!
Goodreads: I Hope You're Listening
Publisher: AW Teen
Publication Date: 06 October 2020
Genre: Young Adult Mystery
Panda Rating:

EVERY MISSING PERSON HAS A STORY.

In her small town, seventeen-year-old Delia "Dee" Skinner is known as the girl who wasn't taken. Ten years ago she witnessed the abduction of her best friend, Sibby. And though she told the police everything she remembered, it wasn't enough. Sibby was never seen again.

At night, Dee deals with her guilt by becoming someone else: the Seeker, the voice behind the popular true crime podcast Radio Silent, which features missing persons cases and works with online sleuths to solve them. Nobody knows Dee's the Seeker, and she plans to keep it that way.

When another little girl in town goes missing, and the case is linked to Sibby's disappearance, Dee has a chance to get answers with the help of her virtual detectives and the intriguing new girl at school. But how much of her own story is she willing to reveal in order to uncover the truth?
Buy: Amazon (US) |Barnes & Noble | Book Depository | Indigo
Tom Ryan is the award winning author of several acclaimed books for young readers. He has been nominated for multiple awards, and was the winner of the 2020 Arthur Ellis Award for Best YA Crime Book. Two of his books were Junior Library Guild selections, and three of his young adult novels, Way to Go, Tag Along, and Keep This to Yourself, were chosen for the ALA Rainbow List, in 2013, 2014 and 2020. He was a 2017 Lambda Literary Fellow in Young Adult Fiction. Tom, his husband and their dog currently divide their time between Ottawa and Nova Scotia.
Website | Facebook |Instagram | Goodreads | Twitter
Note: The quotes below are taken from an advanced/unfinished copy and are subject to change in the final version.
"Is there something you can do to help?
Listen up.
Let's try."
Ever since listening to and absolutely loving Sadie last year, I've been on the hunt for more mysteries/thrillers that utilise the podcast format and I'm glad that I found that in I Hope You're Listening. Even better, the use of the podcast here shed light on an interesting aspect of true crime-solving that I've never seen mentioned explicitly before in either YA or adult mysteries. There were some unexplained deductions that confused me but I still really enjoyed this book and sped through it in a matter of hours!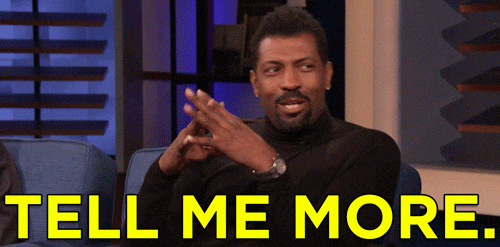 I thought this was a well-written mystery and Ryan really managed to pique my interest and suck me in from the beginning. There were actually a few mysteries to solve in the story, but the main mystery was quite intricately woven. It ended up being a lot bigger than I expected and took a direction that I didn't foresee, which kept me eager to know what happened. But I do feel Ryan relied on a lot of coincidences to solve it.
"But I believe there's a story behind every missing person, and maybe, just maybe, if we begin to dig up the details together, we can find our way to some more happy endings."
Our MC, Dee, was an interesting character and there's a somewhat despondent aura that hangs over her. She feels responsible for her best friend's kidnapping when they were just children, and has let that feeling consume her life. But it also resulted in her starting the podcast: Radio Silent, my favourite aspect of this story. Although I'm guilty of never having listened to true crime podcasts IRL, I imagine Radio Silent would stand out for what it sets out to do, which is to mobilise Laptop Detectives to help solve disappearances. It's such a cool concept and I love the thought of a bunch of people listening in and working together to actually (successfully) solve mysteries! I really liked that this book recognised the work they do to help. It was fantastic!
"Mostly though, she's like that house we used to live in: she exists in a bunch of pictures that remind me that things used to be more relaxed. Better."
Dee lives with her family in a different house in the same town but she never got past the "survivor's guilt". She has a wonderful support system from her parents who were lovely and I wished we saw more of them! Dee's secretive, smart, and determined, but I have to admit that I struggled with her at times. For such a smart person, she made some fairly non-sensical decisions, but she was also quite selfish. I suppose that could be her "teenage attitude", but it frustrated me when it came to her friendship with Burke. They've been BFFs since they were kids (including with Sibby), and my heart really broke for him in this book, especially with some of the things he says. I felt that he DESERVED SO MUCH BETTER than Dee's friendship. He was always there to support her and did a lot to help her, but I felt she always discounted his opinions and friendship, plus where was she when he needed her most?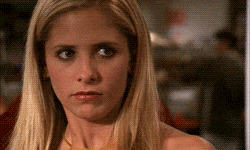 There was an f/f romance that I thought happened very abruptly–one minute it was tiptoeing around feelings and the next it was full-on and I wish it had been better developed. It didn't play that big a role though so I wasn't too bothered, and it did eventually help Dee shrug off her reluctant shell. What did frustrate me though was how certain things were left unexplained. For starters, someone solved the mystery of who The Seeker was and we never learn how. Dee kept herself anonymous on the podcast and being found out was one of her main worries, yet when this person figured it out, Dee never asked how? It didn't fit. My other frustration had to do with how the final mystery was solved. I still don't know how the person came to this conclusion and it confused me since it was a light-bulb moment that seemed to come out of nowhere, and then it was solved.
TL;DR: If you love the podcast format in mysteries/thrillers, you should definitely check this out. It takes a format that's been used a few times now but introduces a new and unique aspect by focusing on the Laptop Detectives that help solve cases. This was a well-written book with several mysteries woven into the story, and while that might seem overwhelming, they were all so compelling and intriguing! If this gets an audiobook, I think it will be even more amazing 🙂
Enter the GIVEAWAY (US Only) to WIN a copy of this book!

Enter the giveaway ➡️ HERE
Have you read I Hope You're Listening or is it on your TBR?