We're back with another Sundays in Bed With… meme! This meme dares to ask you what book has been in your bed this morning and is hosted by Midnight Book Girl. Come share what book you've been you've spent time curled up reading in bed with, or which book you wish you had time to read today!
I have spent very little of this Sunday in bed with a book because I can't decide what to read! I finished a romance novel last night and while I usually keep rolling with romance reads until my mood tells me otherwise, this time my mood has been all over the place and so I've now got three books "going" (that I've started last night, this morning and this afternoon). They're not bad books and I'm enjoying each read but my mood is really playing havoc 🤣 Anyone read any of these?
What are you currently reading?
This week has been pretty busy at work with loads of half-day and full day back-to-back meetings. I usually don't mind but seeing as how I've been feeling so unmotivated at work lately, it's hard to be enthusiastic.
On top of that there has been a lot of family drama that has been driving me nuts! It doesn't have to do with me directly but more so my brother who is planning to get married but there are a lot of "obstacles" standing in the way. This sounds silly and perhaps in other countries it might be but coming from Indonesia where religion plays a very important role in peoples'/community identities (even if it doesn't for us personally), it's a 'big deal' that my brother and his gf come from different religions and neither wants to convert. Obviously, we get that it's okay and they should be allowed to marry however they want, but society and my parents (who've become very traditional since moving back to Indonesia) don't see it that way and it's causing a lot of tension. I HATE IT.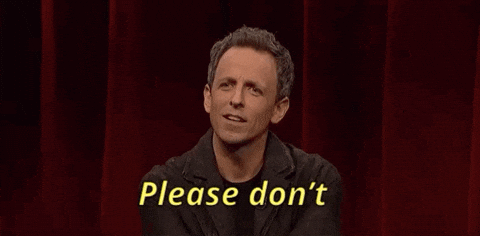 Reading & Blogging Recap
With all that's going on this week I've missed a few days of posting (like my WWWWednesday and Top5Saturday posts) and I thought I'd catch up with yesterday's post earlier today but… That didn't happen! Oops. I've been gaming a lot since my mood has been so erratic which has also contributed to my lack of reading and blogging 🙃 Whoops. But on that note, here's what I posted this week ICYMI:
First Lines Friday: 21 August
Book Tour Review: The Heart of a Peach by Jess B. Moore
Book Tour Review: Starcross Manor by Christie Barlow
Book Spotlight + Giveaway: Losing Control by Rachael Stewart
#TopTenTuesday: Books That Should be Adapted into Netflix Shows/Movies
#5OnMyTBR: 2020 Release
TRACK HIGHLIGHT
It's been a folklore kind of week and although it's probably one of the more popular/mainstream tracks on the album, cardigan has really been getting me through. It's been playing on endless repeat 🖤
🎶 "And when I felt like I was an old cardigan under someone's bed,
you put me on and said I was your favourite." 🎶
I hope everyone is managing to stay healthy and safe, and are doing well! Let me know how you've been in the comments below.
Take care of yourselves and of each other, friends 🖤