We're back with another Sundays in Bed With… meme! This meme dares to ask you what book has been in your bed this morning and is hosted by Midnight Book Girl. Come share what book you've been you've spent time curled up reading in bed with, or which book you wish you had time to read today!
I've spent very little time lounging in bed this Sunday but I'm planning to spend the rest of my Sunday in bed with The Storm Crow. I'm about 30% of the way through and I'm really enjoying it so far — gutted that I've waited so long to finally pick it up 🙄 I'm part of the blog tour for the second book which is coming up in two weeks, so this is perfect timing! I know this book was very hyped before it came out but I'm not actually sure that I remember what people thought of it once it came out… I hope that I continue to enjoy it as I make my way through!
In the tropical kingdom of Rhodaire, magical, elemental Crows are part of every aspect of life…until the Illucian empire invades, destroying everything. That terrible night has thrown Princess Anthia into a deep depression. Her sister Caliza is busy running the kingdom after their mother's death, but all Thia can do is think of all she has lost. But when Caliza is forced to agree to a marriage between Thia and the crown prince of Illucia, Thia is finally spurred into action. And after stumbling upon a hidden Crow egg in the rubble of a rookery, she and her sister devise a dangerous plan to hatch the egg in secret and get back what was taken from them.
What are you currently reading?
I feel like a bit of a broken record now when I say that my week didn't go so well. Energy and motivation is at an all time low… I experienced a lot of anxiety when it came to my work and it was not a good look. I basically avoided my work email for like four days straight, until I could no longer avoid it (basically when people started contacted me on WhatsApp to get responses), and it was because just the thought of opening my email sent me into a spiral of anxiety. I don't know why the last week was so bad but this feeling of dread has been building up with work for the last… several months. Sigh. It's such a bad sign to feel this way about work. I feel guilty because I know that I'm lucky to have a job right now, and I still respect the organisation and the work we do, I just think that maybe this job is no longer for me… December can't come fast enough 😖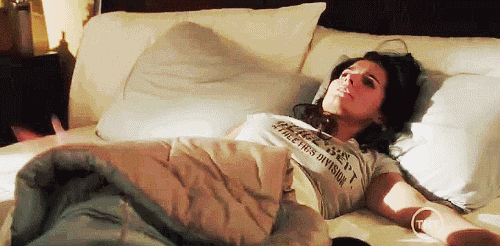 Reading & Blogging Recap
Feeling so "blah" this week has meant that my blogging has taken a bit of a nosedive. I actually forgot to post my regular posts on two days (Wednesday and Saturday) and I only realised it… Now! 😅 I think that really shows how scatterbrained I've been feeling, but I think that it was probably needed to give myself a break. I've finally caught up on all the comments on my page and now it's just time to catch up on all the blog hopping I've missed (I'm so sorry!)!
The Kinder Poison Blog Tour: Review & Favourite Quotes
First Lines Friday: 12 June
Mystery Blogger Award
Half Life Blog Tour: Review & Favourite Quotes
The Invincible Summer of Juniper Jones Blog Tour: Review & Favourite Quotes
#TopTenTuesday: Books I've Forgotten on my TBR…
#5OnMyTBR: Anticipated LGBTQ+ Releases
Goodreads Monday: If We Were Villains by M.L. Rio
TRACK HIGHLIGHT
Sharing a throwback tune today from Paramore. Back in my more *emo kid* days, I used to be slightly obsessed with Paramore but it's been a while since I've listened to them. This song though 🖤 Always enough to make me super emotional! Simple but moving.
I hope everyone is managing to stay healthy and safe. If any of you ever need an ear or someone to talk to, please know you can always reach out. Take care of yourselves and of each other, friends 🖤