Thanks to NetGalley, Razorbill and author Natalie Mae for providing the eARC in exchange for an honest review.
The Kinder Poison (The Kinder Poison #1)
Publisher: Razorbill
Release date: 16 June 2020
Genre: Young Adult Fantasy

Panda Rating:

Perfect for fans of Victoria Aveyard and Holly Black, this enthralling fantasy adventure follows a teenage girl chosen to be the human sacrifice in a deadly game between three heirs who will do anything for the crown.

Zahru has long dreamed of leaving the kingdom of Orkena and having the kinds of adventures she's only ever heard about in stories. But as a lowly Whisperer, her power to commune with animals means that her place is serving in the royal stables until the day her magic runs dry.

All that changes when the ailing ruler invokes the Crossing: a death-defying race across the desert, in which the first of his heirs to finish—and take the life of a human sacrifice at the journey's end—will ascend to the throne and be granted unparalleled abilities.

With all of the kingdom abuzz, Zahru leaps at the chance to change her fate if just for a night by sneaking into the palace for a taste of the revelry. But the minor indiscretion turns into a deadly mistake when she gets caught up in a feud between the heirs and is forced to become the Crossing's human sacrifice. Zahru is left with only one hope for survival: somehow figuring out how to overcome the most dangerous people in the world.
Amazon (US) | Barnes & Noble | Book Depository | Kobo | Google Books
Note: The quotes below are taken from an advanced/unfinished copy and are subject to change in the final version.
"All good stories start with bad decisions"
Ok, wow. I think The Kinder Poison might be one of my favourite YA fantasy reads so far in 2020! I went into this book with no expectations and didn't even re-read the blurb to refresh my memory of what it was about until I got to the 40% mark–not that I needed to because this book had me hooked from the beginning but I was curious to see what caught my eye in the first place.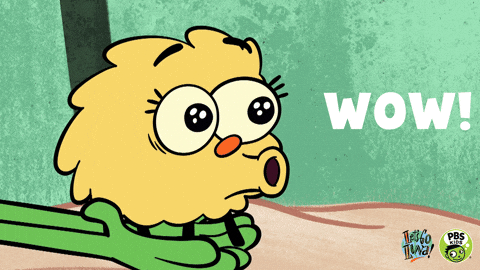 First of all, major cover appreciation. The combination of gold and purple with a scorpion in the middle of a lotus flower is so eye-catching and is a definite win. This has been appearing on many 'most anticipated lists' across the book blogosphere over the last month and the cover pops out at you every single time! Now, moving on to the good stuff, which I have to say was pretty much the whole book! I did have some issues (hence 4.5 stars) that mostly related to the romance aspect and I'm going to be up front here and say that I was pretty worried it would be a love-triangle situation, and for a little bit there it was. And we all know how I feel about love-triangles lol 🙃 It seems to have dissolved now but sometimes I feel like you never know with YA 😂 So, I'm just going to leave that there!
I really enjoyed Mae's writing style–it was easy to digest and flowed smoothly. The plot was also one that I don't think I've read before–a race/competition between siblings to win a crown. I do like the "quest" type of fantasy and this one didn't disappoint! The story moved very quickly from the start but Mae doesn't skimp on the details. Considering the story only takes place over a short period of time, there is a lot that happens but with the immersive world building, interesting plot, and intriguing characters it was such an enjoyable ride! I didn't once feel bored or think that the pace was too slow. Mae's writing had an undertone of dry/sarcastic humour laced throughout that honestly gave me life! I found myself constantly laughing out loud at the most random moments and I definitely didn't expect that. It has been a long time since I've read anything that I couldn't wait to get back to once I put it down (thanks to ACNH), but this book managed to do that and it was thrilling to feel again!
The world building was so well done and it wasn't difficult for me to imagine this setting. There was a surprising amount of sociopolitical discussion as well, which made the world feel a lot more established. The magic system wasn't completely new in the fantasy realm but I still enjoyed reading about it and thought it was well explained. Honestly, one of the powers that I've always wanted is the ability to talk to animals (lol don't hate), so to find that our MC, Zahru is a Whisperer, only made me love her even more! I was intrigued by the ability of trielle, where you can manipulate different forms of magic through words, by using a brush and ink.
Then we come to the characters. There was so much delicious banter between many of them and I loved it! I think what I appreciated most is that almost all of them were fully fleshed out; even many of the secondary characters get interesting backstories and motivations. I liked that many of them could be seen as morally grey. The "good guy" wasn't purely good but also did some pretty villainous things in his past. The villain was cold and cruel but we get glimpses into his past that paint a quiet, thoughtful and kind person. For the majority of the book I actually forgot these characters were so young, as a result of the magic system in this world, but they had a certain maturity that made them relatable despite their ages. Zahru was a great MC! She is full of sass, is hilarious often without meaning to be and she has a big, big heart. There are moments when her actions and naïveté do scream "teenager!" but despite that she was so easy to relate to and it wasn't difficult to love her character. There were also some great 'found family vibes' with quite a few of the groups in this book and when has that trope ever been a bad thing?!
Overall, this book was such a pleasant surprise! It was fast paced and so engaging all the way through to the very end–even until the prologue which had me gasping in shock when I finished reading it! I'm so glad that I didn't sleep on this one because it is definitely hot and I just need book two already now. Please and thank you!
Note: MORE QUOTES! The quotes below are taken from an advanced/unfinished copy and are subject to change in the final version.
Natalie Mae is an ex-programmer, dessert enthusiast, and author of young adult novels. She has also been a freelance editor and Pitch Wars mentor, and feels it notable to mention she once held a job where she had to feed spiders. She now writes full-time at home with a bag of dark chocolates in one hand and a leopard cat on her lap. She is most definitely not checking Instagram right now.
Website | Goodreads | Twitter | Instagram
Have you read The Kinder Poison or is it on your TBR?