We're back with another Sundays in Bed With… meme! This meme dares to ask you what book has been in your bed this morning and is hosted by Midnight Book Girl. Come share what book you've been you've spent time curled up reading in bed with, or which book you wish you had time to read today!
This Sunday I probably should've spent the day in bed reading Auxiliary: London 2039. This is my next blog tour read for next week and I started it last night. I haven't gotten far into it yet but it's giving me Warcross, Ready Player One and Scythe vibes, so it has been interesting so far. There are some scenes that have me scratching my head (a little bit in discomfort) because I don't know if they're necessary but let's see what happens. It's definitely an interesting world — not so far-fetched and futuristic that it's impossible to believe which is honestly just a little bit scary!
The silicon revolution left Dremmler behind, but a good detective is never obsolete.

London is quiet in 2039—thanks to the machines. People stay indoors, communicating through high-tech glasses and gorging on simulated reality while 3D printers and scuttling robots cater to their every whim. Mammoth corporations wage war for dominance in a world where human augmentation blurs the line between flesh and steel.

And at the center of it all lurks The Imagination Machine: the hyper-advanced, omnipresent AI that drives our cars, flies our planes, cooks our food, and plans our lives. Servile, patient, tireless … TIM has everything humanity requires. Everything except a soul.

Through this silicon jungle prowls Carl Dremmler, police detective—one of the few professions better suited to meat than machine. His latest case: a grisly murder seemingly perpetrated by the victim's boyfriend. Dremmler's boss wants a quick end to the case, but the tech-wary detective can't help but believe the accused's bizarre story: that his robotic arm committed the heinous crime, not him. An advanced prosthetic, controlled by a chip in his skull.

A chip controlled by TIM.

Dremmler smells blood: the seeds of a conspiracy that could burn London to ash unless he exposes the truth. His investigation pits him against desperate criminals, scheming businesswomen, deadly automatons—and the nightmares of his own past. And when Dremmler finds himself questioning even TIM's inscrutable motives, he's forced to stare into the blank soul of the machine.
What are you currently reading?
This past week has been literal hell. Work was absolutely mental and it's convinced me all the more that when my contract ends in December, it is defo time to move on! I normally deal well with work-stress and actually thrive on that kind of intense pressure; however, there was also a lot of emotional stress from the home-front and it was crippling. I was basically a zom moving on autopilot it was such a drainer.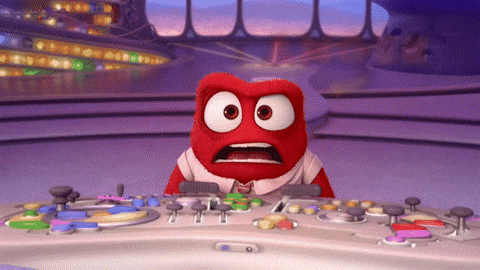 I hate living with someone so toxic who is unable to appreciate the people who help them out the most. I personally don't need to be appreciated or acknowledged but it irks me to no end when someone treats others like shit because they think they're so much better. My emotional tank has been steadily filling up with negative emotions (anger, hate, indifference) since I moved back and yesterday saw me smashing through my limit. I hate that I feel this negativity towards this person. I hate what they make me feel and think and I think that's what really got to me the most. If there's a time I wish I could escape it would definitely be now!
—Le sigh— sorry, I really had to vent!
Reading & Blogging Recap
Thanks to participating in blog tours I managed to read three books since last Sunday? I mean, it was a hell of a time crunch at one point but I managed to get them all done and I absolutely loved two out of three of my reads! So I'm quite pleased with that accomplishment. On the blogging front however, I've fallen more than *a little bit* behind. Not only have I not been blog hopping (I'm so sorry friends) but I still haven't written my monthly wrap up or announced my participation in the #SeaMAYdenathon hosted by the amazing Leelynn and Mir! If you don't follow them already, I'd totes do so pronto 😉 We won't talk about how miserably I failed my O.W.L.s but … I'm so excited for this May reading challenge and I'm hoping that I do much, much better with it!
Before I waffle on even more, here are the posts I made this week ICYMI:
War and Speech Blog Tour: Review and Favourite Quotes
Sunshine Over Bluebell Cliff Blog Tour: Review
First Lines Friday: 01 May
Incendiary Blog Tour: Review and Favourite Quotes
#WWWWednesday: 29 April
#TopTenTuesday: Books I want to re-read as an adult!
#5OnMyTBR: Poetry
Goodreads Monday: Bookish and the Beast by Ashley Poston
Series Mini-Review: Loveless Brothers #1-3 by Roxie Noir
TRACK HIGHLIGHT
This is so beautiful, sad and haunting. If anyone has watched The Umbrella Academy this is Klaus' song when he's standing under the umbrella in the rain. So bittersweet 💜 Fits my mood perfectly.
How has your week been? Did you get a lot of reading done?
Hope you had a great weekend and have a great week ahead! 😊