Goodreads: Words in Deep Blue
Publisher: Knopf Books for Young Readers
Publication Date: 30 August 2016
Genre: YA Contemporary, YA Romance

Panda Rating:

This is a love story.

It's the story of Howling Books, where readers write letters to strangers, to lovers, to poets.

It's the story of Henry Jones and Rachel Sweetie. They were best friends once, before Rachel moved to the sea
Now, she's back, working at the bookstore, grieving for her brother Cal and looking for the future in the books people love, and the words they leave behind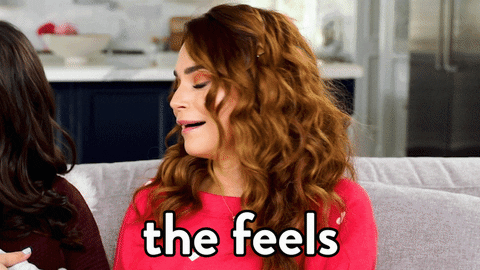 So wow, I really wasn't ready for my feels to be completely shattered reading this book. I was a quietly blubbering hot mess by the time I reached the end! I'm not even sure what I can say other than I absolutely loved it. This one reached right into my heart and gave it a big 'ole squeeze and basically screamed at me to FEEL THINGS.
"There should be a disconnect button you can push when someone leaves: you've fucked me over; therefore I no longer love you. I'm not asking for the button to be connected to an ejector seat that removes them from the universe, just one small button that removes them from your heart."
I think this is the kind of book that creeps up on you emotionally. I was waffling a bit on how I felt about it at the start, but the next thing I realised was how fully invested I was in Rachel and Henry, George and Martin, and Howling Books. Crowley sucked me in her with beautifully lyrical writing and swept me away with this emotionally charged story. I was also pleasantly surprised to find it was set in Australia, which made me intensely nostalgic for Melbourne–especially for Shanghai Dumplings (which was actually my favourite place and I visited it with alarming regularity). For me this just added another level of awesome to the story 🙂
Words in Deep Blue is a book about love and grief. It's a love story and not just between people but for books. It's a love letter to stories and a testament to the power of words and I fell madly in love with this fictional bookshop and its Letter Library. The concept was wonderful and filled me with such book-loving warmth and appreciation. It was endlessly quotable and I wanted to make note of line after line of writing! I don't normally feel the urge to write in my books but this one had me itching to do so because Crowley made the idea seem so romantic (don't worry, I didn't do it lol).
"Words matter, in fact. They're not pointless, as you've suggested. If they were pointless, then they couldn't start revolutions and they wouldn't change history. If they were just words, we wouldn't write songs or listen to them. We wouldn't beg to be read to as kids. If they were just words, then stories wouldn't have been around since before we could write. We wouldn't have learned to write. If they were just words, people wouldn't fall in love because of them, feel bad because of them, ache because of them, and stop aching because of them."
I also liked (pretty much) all of the characters except for the ones we're obviously meant to dislike. Rachel is struggling to process the loss of her brother. Her grief is palpable and made my heart catch so many times. I think Crawley painted a very realistic portrayal of grief and how Rachel tried to process and deal with it was very authentic. Henry on the other hand was a character that I wanted to throttle for a good portion of the book, but I can't say that he wasn't a believable portrayal of a teenage boy. As much as his actions irritated me, I also can't say I haven't been in the same position as him and making the same stupid decisions when I was a teen. Although it took some time, what I really loved about him was his love for books. Raising a family around books and fostering such a love for stories and words sounds like a dream and if I ever have my own family, it's something I'd for sure do. I also very much enjoyed the parallel love story that was brewing with Henry's little sister, George. I guessed who it was at the start but I feel like knowing it made the sting of reality a little bit more painful; it was very bittersweet and it certainly had those tears flowing even more!
Overall, this was a beautifully written book that was so full of heart. I had a feeling I'd love this one but I didn't think it would make me so emotional and nostalgic, and feel so much all at once! If there's one thing for sure: get those tissues ready because you'll be needing them! It's YA contemporaries like this that make me think that maybe I'm not too old for them after all. Highly recommended!
Have you read Words in Deep Blue or is it on your TBR?