Goodreads: The Guy on the Left (The Underdogs #2)
Publisher: KLS Press
Genre: Contemporary Romance, New Adult

Panda Rating:


(5 pandas)
It started with a lie. A night of blurred lines between a teacher and a student. I wasn't her student, yet it was the single most defining night of my life.

I've never been the man she thinks I am.
Most people have no idea about the life I've lived or the words that ring true when it comes to me—still waters run deep. But you'd be hard-pressed to find a coed on the TGU campus who knows otherwise…because I've never corrected them.

The clock is ticking down, it's Fourth and Inches with the ball inside the one-yard line and the focus is on me, The Guy on the Left. I've never felt like a football god, inside I'm…just Troy.

It's time to set the record straight.
For my son, I'll find the strength.
In her eyes, I'm determined to gain redemption.
I will have them both, even if I have to take my eye off the ball.
YOU GUYS!!! I didn't think I could love a character in The Underdogs series more than Theo… BUT I WAS WRONG!!! And who would've thought it'd be TROY to win me over?! Ugh, mY HEART, Kate Stewart!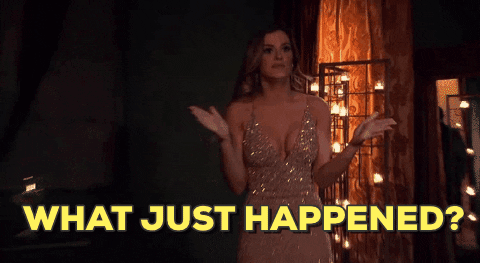 Did I think I would love Troy after book one? Mmm not really. I mean, I didn't hate on him as much as I thought I would but I didn't like his womanising ways; it was typical jock behaviour and nothing that I hadn't seen before when it comes to 'his type' in romances. Then we learn of the really bad thing he did at the start of this book and I was shook. Like REALLY, THIS GUY!? *the nerve* But then I kept reading and I soon found myself becoming more in awe of his character and getting more attached. You wouldn't think that the jock on campus and the football team's number one on that pedestal would be classified as an 'underdog' but y'know what? He was! Still waters really run deep…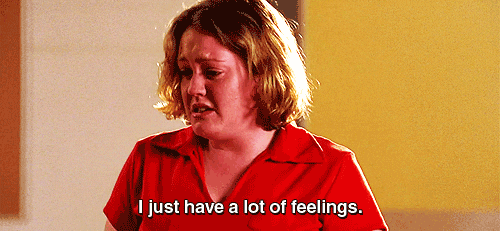 Troy had so many layers to peel back and each one that's revealed has you tearing up just a little bit because seeing that raw and vulnerable side of him was just overwhelming and made me like him even more! There's no denying what he did to Clarissa when they first met was awful but he really stepped up and I was rooting for him SO HARD! He absolutely deserves all the good. I could not stop wanting more from his character (in the best way because we already get a lot, I just loved him so much?)! He was such a good guy despite the jock player exterior he had to project to everyone else.
Clarissa's character was interesting. After what happened between them it's understandable she's shaken especially in the position she was put in as a new teacher. She's sassy, smart, and a hardworking wonderful mother to Dante, but she's obstinate as hell which became frustrating and worked against her in the end. I understand that kind of pain but it made the angst kind of unbearable. Both of them were wonderful parents to Dante though. You could feel their love for, awe of and devotion to him and it was really heartwarming. Dante is a riot of a kid and he made this book so enjoyable! Did I believe he was only 5/6 years old? Um… not really? He had a 'maturity' about him that had me suspending my disbelief but his smart aleck attitude had me cackling so hard! Also, Parker as Clarissa's best friend and Dante's 'yes' aunt was also a wonderful comedic addition.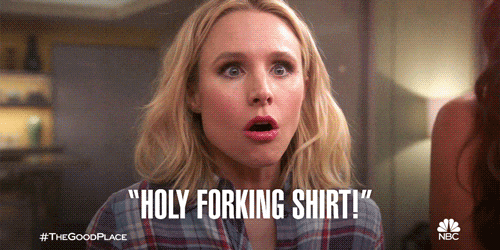 As a slow-burn redemption love story this was absolutely perfect. Yes, it was a bit intense on the angst and drama, and sometimes I wanted to slap Troy and Clarissa for being so stubborn but I loved how devoted they were to their son and really wanted to do best by him. Both their growth throughout the novel was really satisfying even though they took their sweet time doing it, especially Clarissa. This was a much slower burn than I expected but holy forking shirtballs, was it worth it! There were some mildly steamy scenes from the 50% mark on but everything really happens at the end and that build up… I'd go so far as to say this'd be a 6/5 on the steamy scale!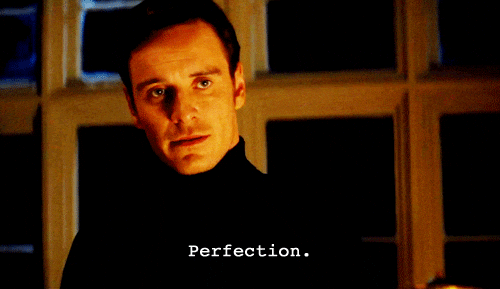 OK I'm going to stop going on about this book now but it was such a great read! I gave myself too many "breaks" at work because I literally couldn't stop reading it and it was absolutely worth it. I think Troy might be my new favourite romantic hero with how much he chipped through my heart walls 💞 If you're debating whether to read this, stop debating and just read it!
Have you read The Guy on the Left or is it on your TBR?