We're back with another Sundays in Bed With… meme! This meme dares to ask you what book has been in your bed this morning and is hosted by Midnight Book Girl. Come share what book you've been you've spent time curled up reading in bed with, or which book you wish you had time to read today!
I spent a part of my Sunday morning finishing my tour read for The Deep. It wasn't as spooky as I expected, which is always a pleasant surprise for an Ultimate Chicken™️ such as myself because that means I can read it without fear of my feet being grabbed by things once I step outside the safety zone that is my bed 🤣
Someone, or something, is haunting the Titanic.

This is the only way to explain the series of misfortunes that have plagued the passengers of the ship from the moment they set sail: mysterious disappearances, sudden deaths. Now suspended in an eerie, unsettling twilight zone during the four days of the liner's illustrious maiden voyage, a number of the passengers – including millionaires Madeleine Astor and Benjamin Guggenheim, the maid Annie Hebbley and Mark Fletcher – are convinced that something sinister is going on . . . And then, as the world knows, disaster strikes.

Years later and the world is at war. And a survivor of that fateful night, Annie, is working as a nurse on the sixth voyage of the Titanic's sister ship, the Britannic, now refitted as a hospital ship. Plagued by the demons of her doomed first and near fatal journey across the Atlantic, Annie comes across an unconscious soldier she recognises while doing her rounds. It is the young man Mark. And she is convinced that he did not – could not – have survived the sinking of the Titanic . . .
What are you currently reading?
I really can't believe it's already Sunday evening because I feel like my weekend has just started. Can I have it back please? If I'm honest I've done very little this weekend. I finished two books, one I started reading partly last week, I got caught up on all my Webtoons, and oh, I chopped off ten inches of hair! 😭 I finally took the plunge this weekend and cut my hair. It took me three years to grow it out and it was so long it almost reached my bum! 😂 But my hair is hella thin and the weight was not doing it any favours so… *snip snip* My head feels super light now but I'm also in mourning for my hair?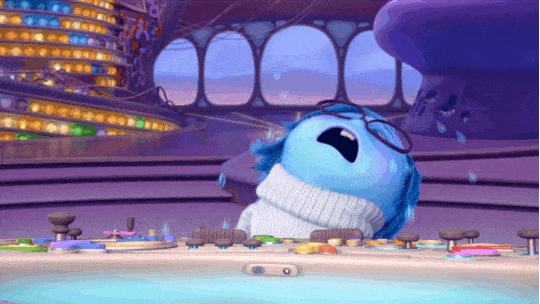 I wanted to balayage my hair a cute pastel colour (either pastel purple, pink or turquoise) but because I box dyed my hair black two months ago, I have to wait a couple more before I can do it as apparently black box dye is the worst? I will keep hanging on to the idea of colouring my hair to cheer me up!
Reading & Blogging Recap
I feel like its been a bit slow on the reading front lately… I just realised looking at my posts this week that I haven't made any reviews which kind of makes me feel like I haven't been reading, but I know I've been finishing blog tour books so I'm writing those reviews and scheduling them in advance. This should make me feel accomplished and like I'm doing something right, right? But I honestly think that reading the things I need to read in advance is making me lazy and complacent 😬 I hope this isn't the start of a slump!
Things have been business as usual on the blogging front. Here's what I wrote this week ICMYI:
Top 5 Saturday: Trilogies
Down the TBR Hole – 15
First Lines Friday: 06 March
February Reading Challenge Update
February Monthly Wrap Up!
#WWWWednesday: 04 March
#TopTenTuesday: One Word Titles
Havenfall Blog Tour: Review & Favourite Quotes
Goodreads Monday: All the Ugly and Wonderful Things by Bryn Greenwood
How has your week been? Did you get a lot of reading done?
Hope you had a great weekend!