We're back with another Sundays in Bed With… meme! This meme dares to ask you what book has been in your bed this morning and is hosted by Midnight Book Girl. Come share what book you've been you've spent time curled up reading in bed with, or which book you wish you had time to read today!
I started The Mountains Sing on a whim last night as I felt that I needed to take a short break from my YA/fantasy reads before I continue with them in the coming weeks! I spent a good part of Sunday in bed reading the book. I'm learning so much about Vietnam from a perspective that I've not read from before. It's funny because I actually know the author, she and her husband are good friends with my parents, so I think this makes it an even more personal read. It's very hard (and is making me quite emotional) to read about the cruelties and injustices done but I think it's certainly important to know.
With the epic sweep of Min Jin Lee's Pachinko or Yaa Gyasi's Homegoing and the lyrical beauty of Vaddey Ratner's In the Shadow of the Banyan, The Mountains Sing tells an enveloping, multigenerational tale of the Trần family, set against the backdrop of the Việt Nam War. Trần Diệu Lan, who was born in 1920, was forced to flee her family farm with her six children during the Land Reform as the Communist government rose in the North. Years later in Hà Nội, her young granddaughter, Hương, comes of age as her parents and uncles head off down the Hồ Chí Minh Trail to fight in a conflict that tore not just her beloved country, but her family apart.

Vivid, gripping, and steeped in the language and traditions of Việt Nam, The Mountains Sing brings to life the human costs of this conflict from the point of view of the Vietnamese people themselves, while showing us the true power of kindness and hope.

The Mountains Sing is celebrated Vietnamese poet Nguyễn Phan Quế Mai's first novel in English.
What are you currently reading?
I definitely underestimated how much stuff I had and how much time it would take to get it all packed and ready to move 😂 I didn't want to stress more than I was already stressing so for my mental health I took two days of leave to sort it all out. It was pretty bittersweet saying goodbye to my flat even though I was only there for two years but it just really became my space and it felt so comfortable. I miss it already but *still trying to keep positive*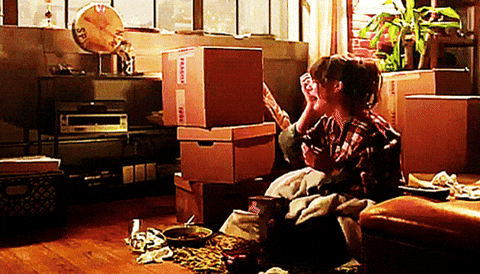 I spent a good part of today doing a lot of unpacking and trying to find space for my things. It's been pretty tiring but I'm slowly settling back in.
Reading & Blogging Recap
With work being work and the final move making life extra hectic, I haven't read all that much in the last week. I'm hoping to pick up with reading in the coming week, especially since March is going to be a heckuva time for eARC deadlines and blog tours 😂 I'm clearly still lacking in the organisation department but I reckon I'm doing way better than last year so that's already a huge improvement 😅
Things have been business as usual on the blogging front. Here's what I wrote this week ICMYI:
Top 5 Saturday: Books Inspired by Mythology
Blog Tour Review: Jack Janson and the Storm Caller by Andrew Marsh
Mini Review: The Rain Trilogy by B.B. Easton
First Lines Friday: 28 February
FFBC Blog Tour Review: Wicked As You Wish by Rin Chupeco
#WWWWednesday: 26 February
#TopTenTuesday: Characters I'd Follow on Social Media!
Down the TBR Hole 14
Goodreads Monday: A People's History of Heaven by Mathangi Subramanian
How has your week been? Did you get a lot of reading done?
Hope you had a great weekend!