Goodreads: Vengeful (Villains #2)
Publisher: Titan Books
Genre: Contemporary Romance

Panda Rating:

Magneto and Professor X. Superman and Lex Luthor. Victor Vale and Eli Ever. Sydney and Serena Clarke. Great partnerships, now soured on the vine.

But Marcella Riggins needs no one. Flush from her brush with death, she's finally gained the control she's always sought—and will use her new-found power to bring the city of Merit to its knees. She'll do whatever it takes, collecting her own sidekicks, and leveraging the two most infamous EOs, Victor Vale and Eli Ever, against each other.

With Marcella's rise, new enmities create opportunity–and the stage of Merit City will once again be set for a final, terrible reckoning.
Holy heck. What can I even say?! I loved Vicious but I'm surprised to say that I might love Vengeful even more?! I just finished reading it earlier today (when I wrote this on Saturday) so my thoughts are still a jumbled mess but I'm going to at least try writing something semi-coherent. Also, sorry but there will be spoilers for Vicious as this picks up after that!
There is a lot going on in Vengeful but it's also such an easy read and I could not put it down. Schwab's writing flowed smoothly and I loved that the chapters were kept short as it helped keep the story moving at a good pace. There are plenty of new characters to love, hate and be repulsed by. There is quite a lot of timeline jumping too, which I thought would be confusing at first, but it was done so well that I never felt lost in the plot. Learning more about EOs and how their powers manifest is really fascinating but the best thing about this book are the characters. They're so complex and morally grey! I was swinging between loving and hating them throughout the whole read and it was fabulous! I was fast pulled in by what happened to them and how they got to where they are. They're such easy characters to hate because they're not exactly heroes and they do pretty cruel things, but at the same time I can't help feeling for them as I got to know them more.
Marcella is one of the new characters and she is WILD. She is brutal in her thirst for power and savage in her hunger to control everything. Such a cruel, wicked beauty that oozed danger from every pore. She wasn't likeable but I admired her for showing the men who treated her like nothing more than arm candy just what a mistake it was to underestimate her. But of course, ruthlessness has its limits and power doesn't make you invincible. June is another new character and while she was interesting, I found it really hard to like her. Her "mine" mentality when it came to Sydney was… annoying and I just couldn't understand why this "bond" formed when their initial meeting was so brief. Or maybe I'm just salty because she was so adamant about taking Sydney away from Mitch and Victor? But June's power is probably the coolest thing ever and the glimpses of her backstory are so juicy that I definitely wouldn't mind learning more about her. I'm hoping that maybe we'll get it in the third book…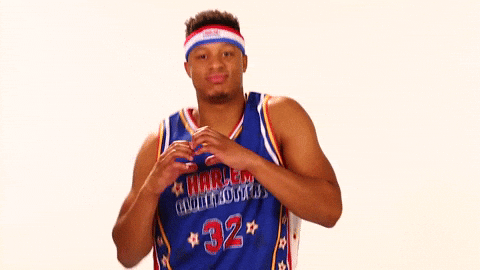 Then of course we have the trio and one of my favourite found families. It felt so good being back with Victor, Mitch and Sydney (and of course Dol!). Mitch made my heart so full with how he took care of this little familia. He's definitely the papa bear (a super smart, sweet and sexy one at that!) and I loved how he so genuinely cares for Sydney and teaches her things (that scene with the playing cards though–swoon)! We spend much more time with Sydney than the former two, and we get to see her struggles with growing up (mentally) but staying the same physically. On top of that she deeply mourns the loss of Serena and knowing who killed her. After bringing Victor back from the dead and having his powers malfunction in a big way, she also feels responsible and realises she still has much to learn about her powers. It was pretty great to see how much she's capable of! The one character I "missed" was Victor. He's in the book and we spend a little time in his head but not as much as I'd hoped to, so that was a little disappointing.
My loyalty to the trio will be forever, so it feels weird to say this considering how much I hated him in book one, but I really empathised with Eli in this book. We don't learn much about him in Vicious but we learn everything about his tragic backstory here and it was really heartbreaking. It in no way excuses his actions and god complex but it was pretty illuminating to learn about his formative years. Also, seeing what happens to him in EON was freaking hard! Holy shit… Schwab doesn't shy away from details and it was not easy to read without feeling completely sickened! My heart really broke for him then.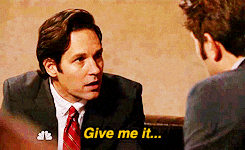 Overall, Vengeful was everything that I wanted and maybe even a little bit more! That ending in particular was !!! I love how Schwab brought the timeline together, but I'm also super glad that there's a book three because there's no way I would've been satisfied with that ending if I knew there wasn't going to be another. It would've absolutely broken me (such drama but f'real). Yes, everything was pretty much "neatly" *cough* resolved but… with how this ended there are also so many new questions that would've been left unanswered. Can you tell I'm not a fan of open endings? Lol. Although there's no more news about this third book yet, I'm excited about it and hope we don't have to wait too long for it! This series has shot to the top of my Schwab favourites and I'd highly recommend giving it a try.
Have you read Vengeful or is it on your TBR?