We're back with another Sundays in Bed With… meme! This meme dares to ask you what book has been in your bed this morning and is hosted by Midnight Book Girl. Come share what book you've been you've spent time curled up reading in bed with, or which book you wish you had time to read today!
I've spent this Sunday in bed with the last few chapters of Spin the Dawn by Elizabeth Lim! I've been wanting to read this one since it came out last year but of course I kept putting it off only to add more books to my growing physical collection. But that's a story we all already know 🙃 I'm so glad that I've finally read this because although it's not a perfect book, I've found myself really enjoying it! I find myself oddly invested in the love 😂 but also, the unique spin of magic and fashion! I'm a little gutted that I didn't double check the release date of the sequel though and will now be tortured waiting until July…
A gifted tailor in disguise.
Three legendary dresses.
The competition if a lifetime.

On the fringes if the Great Spice Road, Maia Tamarin works as a seamstress in the shop of her father, once a tailor of renown. She dreams of becoming the greatest tailor in the land, but as a girl, the best she can hope for us to marry well.

When a royal messenger summons her ailing father to court, Maia poses as his son and travels to the Summer Palace in his place. She know she her life is forfeit if her secret is discovered, but she'll take that risk to save her family from ruin and achieve her dream of becoming the imperial tailor. There's just one catch: Maia is one of twelve tailors vying for the job.

The competition is cutthroat, and Maia's job is further complicated by the unwelcome attention of the court enchanter, Edan, who seems to see straight through her disguise. But nothing could have prepared her for the final challenge: to sew three gowns so dangerously beautiful, it will take a quest to the ends of the earth to complete them…
What are you currently reading?
This week has basically been pretty shite. My flu has persisted and other health related issues have cropped up since I've been away on my work trip that resulted in me making a trip to the hospital for one of those days. I got a few medicines prescribed to me and they've helped keep the worst of my illness at bay, but while I haven't been getting worse, I'm still not really getting much better. On top of that, being away from home while sick is just so draining. The hotel also has very limited food options that don't make me feel nauseated and so I've been relying on toast and fruits. The gist of it is that I really can't wait to get home. I have the longest day of travel on Tuesday to actually get home, but I'm really looking forward to being one step closer to it!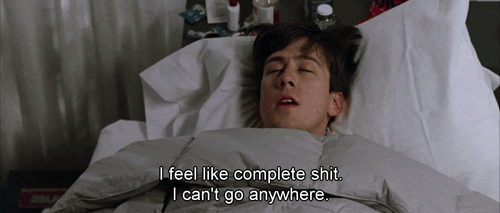 Reading & Blogging Recap
With being confined to my hotel room for the majority of my time here, I've managed to do a little bit more reading than usual. So far I've finished three books and I'm hoping to finish my fourth by tonight and a fifth tomorrow? I really didn't need to bring five physical books with me but I'm also kinda glad that I did because now I have three options to read on the journey home. Since being locked up in the hotel, I've also been able to blog more than I expected but the quality is a little less than mediocre 😅 I did manage to finally respond to peoples' comments though, as I didn't realise just how much I'd neglected to properly do that over the last two weeks (oops)!
On that note, ICYMI, here are all the posts that I made this last week:
Top 5 Saturday: Unread Books by Favourite Authors
eARC Book Review: Bitter Falls (Stillhouse Lake #4) by Rachel Caine
Friday Favourites: Fictional Families
First Lines Friday: 24 January
eARC Graphic Novel Review: Manga Classics: The Count of Monte Cristo by Stacy King, Crystal S. Chan
Book Review: The Toll (Arc of a Scythe #3) by Neal Shusterman
#WWWWednesday: 22 January
#TopTenTuesday: Most Recent Bookshelf Additions…
Book Review: Thunderhead (Arc of a Scythe #2) by Neal Shusterman
Goodreads Monday: Dune by Frank Herbert
I've been listening to Studio Ghibli music a lot over the last few days to calm and soothe myself. The Spirited Away soundtrack is literally one of my favourite things ever so I've been playing One Summer's Day endlessly. It desperately makes me want to watch the movie for comfort but I unfortunately didn't bring it with me so the music will have to do for now!
How has your week been? Did you get a lot of reading done?
Hope you had a great weekend!