Yes, I'm well aware it's no longer Sunday but wow, this weekend went by so quickly and didn't feel like a weekend at all… So we're back with another SundaysMondays in Bed With… meme! This meme dares to ask you what book has been in your bed this morning and is hosted by Midnight Book Girl. Come share what book you've been you've spent time curled up reading in bed with, or which book you wish you had time to read today!
I spent yesterday stuck in a car for about 9 hours because of roadwork that caused major traffic. Fun times. But that meant I got to spend more time with Sadie. So glad I decided to follow this one on audiobook because the full-cast was really great and helped me build a deeper connection with the characters, which I feel wouldn't have happened had I only read the book.
A missing girl on a journey of revenge. A Serial―like podcast following the clues she's left behind. And an ending you won't be able to stop talking about.

Sadie hasn't had an easy life. Growing up on her own, she's been raising her sister Mattie in an isolated small town, trying her best to provide a normal life and keep their heads above water.

But when Mattie is found dead, Sadie's entire world crumbles. After a somewhat botched police investigation, Sadie is determined to bring her sister's killer to justice and hits the road following a few meager clues to find him.

When West McCray―a radio personality working on a segment about small, forgotten towns in America―overhears Sadie's story at a local gas station, he becomes obsessed with finding the missing girl. He starts his own podcast as he tracks Sadie's journey, trying to figure out what happened, hoping to find her before it's too late.
What are you currently reading?
This weekend passed by in a blur of family activities. On Saturday, we traveled up to my parent's home town in Northern Bali to attend some cultural ceremonies. While it's nice been nice having my parents and sister around, it's always hectic times and it didn't help being stuck in a car together for hours yesterday. We ended up getting caught in some road work traffic which turned a 3-hour car ride into one that lasted roughly 9-hours 🤣 Thankfully I had Sadie to keep me company but wow, I defo never wanna do that again! By the time we all pushed our way out of the car and stood on our shaky legs, I was beyond exhausted and ready to just pass out where I stood. It honestly feels like I didn't have a weekend to relax and now I'm sitting back at work on Monday (that feels like a Friday)! Oh well, just four work days this week and then one more work week until the New Year!
Reading & Blogging Recap
I managed to finish five books since last Sunday, but I have a feeling my reading and blogging is going to slow down considerably over the next two weeks as even more family arrive, and I spend more time outside of home after work. I guess it'll also be the same for everyone as people start going on vacation and get busy preparing for the holiday? I'd assume that'd especially be the case this week for Christmas! So if y'all don't end up coming around much more after today or this week, HAPPY CHRISTMAS, FRIENDS!!!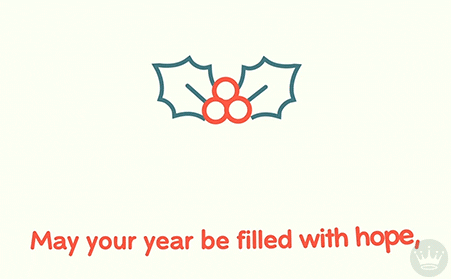 And as always, you can find a list of the posts I made this week down below, just in case you missed any 😉
Book Review: The Seven Deaths of Evelyn Hardcastle by Stuart Turton
Top 5 Saturday: Books Made into TV Shows/Movies!
Friday Favorites: 2019 Releases!
First Lines Friday: 20 December
Book Festival Book Tag!
Book Review: The Snowman (Harry Hole #7) by Jo Nesbø
Book Review: Cold Feet at Christmas by Debbie Johnson
#WWWWednesday: 18 December
#TopTenTuesday: Books That Surprised Me (in Both Good and Bad Ways)
Down the TBR Hole – 09
Goodreads Monday: 16 December
How has your week been? Hope everyone has/had a great weekend!