Goodreads: Rules for Vanishing
Publisher: Viking Books for Young Readers
Publication Date: 24 September 2019
Genre: Young Adult, Horror, Paranormal Fantasy, Mystery

Panda Rating:


(4 pandas)
In the faux-documentary style of The Blair Witch Project comes the campfire story of a missing girl, a vengeful ghost, and the girl who is determined to find her sister–at all costs.

Once a year, the path appears in the forest and Lucy Gallows beckons. Who is brave enough to find her–and who won't make it out of the woods?

It's been exactly one year since Sara's sister, Becca, disappeared, and high school life has far from settled back to normal. With her sister gone, Sara doesn't know whether her former friends no longer like her…or are scared of her, and the days of eating alone at lunch have started to blend together. When a mysterious text message invites Sara and her estranged friends to "play the game" and find local ghost legend Lucy Gallows, Sara is sure this is the only way to find Becca–before she's lost forever. And even though she's hardly spoken with them for a year, Sara finds herself deep in the darkness of the forest, her friends–and their cameras–following her down the path. Together, they will have to draw on all of their strengths to survive. The road is rarely forgiving, and no one will be the same on the other side.
WHO AM I EVEN?!
I honestly can't believe I managed to read this because well know I'm such a chicken and this type of book is really not my jam! When I started it I honestly didn't know if I could get through it. Being as smart as I am, I started this book past midnight last night and my toes were curling up, I was getting insane goosebumps and full body shivers the whole time. I was TERRIFIED and I truly didn't know what I was thinking 😅 That said, the more I read the more I found that I also could not put it down. You know when you don't wanna know but then you also REALLY wanna know how messed up things are gonna get because you know shit is about to get really real and fast? That was my internal debate at 3:30am and I was shocked to find I didn't want to throw this book across the room out of fear! LOL
The story is told in the (I guess) fairly "normal" documentary style of these types of paranormal stories. There were written testimonials, news articles, blog/site clippings, and transcripts of audio/video too. This made the book really easy to read and I thought despite the many formats it flowed really well.
We're also introduced to a wide range of characters and while I initially got confused by who's who, it didn't take long to keep track of them as the story progressed. The group dynamic was interesting and I think the author did a good job in developing the individual personalities, especially considering the format. The characters were diverse and there was more representation than I expected too, which is always great! There were a few characters that I found annoying at the start but by the middle of the story I found myself attached to all the MCs, so the ending made my heart hurt a little 💔 I really enjoyed the world building as well—it was so sinister and completely terrifying, but I loved the details of the "world" that was created for the game. It was a little bizarre and not at all what I expected when the story started, but it added to the creepy atmosphere and enhanced the paranormal aspects for me.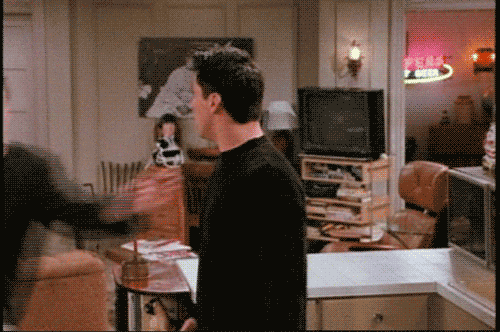 I was horrified at so many points of the story and I was often gasping in shock at events that happened. If I was wearing boots, I defo would've been shaking in them! I find that on the very rare occasion that I read these types of books, I'm usually too scared/paranoid to give much focus to the details but I got really excited when I noticed inconsistencies in the characters when the ball got rolling and being able to guess at what was happening to who 😂 That said, I thought the ending was a bit rushed and some explanations of events weren't very satisfying and a little underwhelming…
Overall, this book really took me on a ride that I didn't know if I would've ever been prepared for but I still found myself really enjoying anyway. Am I convert to these types of paranormal ghost stories? Hell no! But I can appreciate a good book when I read it! Also, I'm still thinking about the ending—hit me up if you've read this coz I defo wanna chat!
Have you read Rules for Vanishing or is it on your TBR?