Special thanks to NetGalley and
Goodreads: On the Edge of the Dark Sea of Darkness (The Wingfeather Saga #1)
Publish date: 10 March 2020
Publisher: WaterBrook & Multnomah
Genre: Middle Grade Fantasy

Panda Rating:

Janner Igiby, his brother, Tink, and their disabled sister, Leeli, are gifted children as all children are, loved well by a noble mother and ex-pirate grandfather. But they will need all their gifts and all that they love to survive the evil pursuit of the venomous Fangs of Dang, who have crossed the dark sea to rule the land with malice. The Igibys hold the secret to the lost legend and jewels of good King Wingfeather of the Shining Isle of Anniera.

Full of characters rich in heart, smarts, and courage, On the Edge of the Dark Sea of Darkness is a tale children of all ages will cherish, families can read aloud, and readers' groups are sure to enjoy discussing for its many layers of meaning. Extra features include new interior illustrations from Joe Sutphin, funny footnotes, a map of the fantastical world, inventive appendices, and fanciful line art in the tradition of the original Frank L. Baum Wizard of Oz storybooks.
It's been a very long time since I read any middle grade books but I've recently added a few to my shelves that have been well praised by many book lovers, and when I saw the cover for this book I immediately wanted to read it because it's simply a really attractive cover (yes, I'm judging a book by it's cover so hard now). Plus, the blurb sounded good and I enjoyed the excerpt I read of it!
That said, while I was generally entertained by the book, I also found myself unexpectedly bored for certain periods of time (off-pacing), and I think that the story was going on for a lot longer than it should've. I was also unsure about the use of the footnotes. While some of the footnotes were interesting, I found that even if I didn't read them, I wasn't missing out on anything other than a humorous story or anecdote. I'm also wondering if footnotes are something young readers (especially middle graders) would appreciate? I don't recall ever reading a book with footnotes in it when I was younger unless it was non-fiction or a textbook, and as an adult reader, I'm still not always a fan of footnotes; unless they really added key/important elements to the world building and the story itself.
I think one of the things I struggled with was not being able to form a connection with the story overall and in particular with the characters. I liked the Igiby family well enough–Janner, Tink and Leeli were interesting characters–but I just didn't feel as invested in their journey as I hoped to be. Perhaps my favorite characters in the story were Peet and Nugget (the doggo, reasons for which go without saying. He's a loyal companion to the Igiby children, particularly for Leeli)!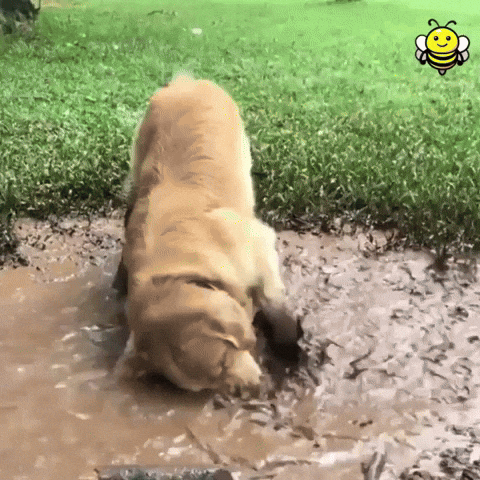 Peet was a courageous side-character who suffered from (what I can tell) possible mental health issues and a disability. He was pitied in town and was treated pretty awfully by the Igiby heads of house (Podo and Nia) for a reason that only becomes apparent at the end, but to me never justified the unfair treatment of his character. While I started off liking Podo's character, his awful treatment of Peet was so distasteful and made me like him a lot less (it says a lot about a person's character IRL just as much as in a book)! The Fangs of Dang were obviously awful characters we were meant to hate and the author did a great job of stoking those feelings against these characters. I thought the disability rep with Leeli's and Podo's characters was really great. Leeli was such a strong female character that had a fierce independent streak. I loved that her disability didn't stop her from having adventures and getting up to mischief with her brothers; her disability was normalized (as in, it didn't hamper her in any way) and it was nice to see that being shown in books to such a young audience.
As this was an e-ARC, most of the illustrations and maps were not yet included, so that was also a little bit disappointing because the illustrations that were already included in the story were pretty amazing! I can only imagine how much fun these illustrations will be to look at once it's done (and in color too)! Overall, while I was really pulled in by the premise of this story, I found it a bit difficult to get into and that's what made me remove stars. I wish that the pacing was more consistent but it was still an enjoyable enough read. I think many young middle grade readers would enjoy it too!
Have you read On the Edge of the Dark Sea of Darkness or any of the books in The Wingfeather Saga books?