Goodreads: Nevernight (The Nevernight Chronicle #1)
Genre: Young Adult Fantasy
Panda Rating:

Destined to destroy empires, Mia Covere is only ten years old when she is given her first lesson in death. Six years later, the child raised in shadows takes her first steps towards keeping the promise she made on the day that she lost everything. But the chance to strike against such powerful enemies will be fleeting, so if she is to have her revenge, Mia must become a weapon without equal. She must prove herself against the deadliest of friends and enemies, and survive the tutelage of murderers, liars and demons at the heart of a murder cult. The Red Church is no Hogwarts, but Mia is no ordinary student. The shadows love her. And they drink her fear.
CW: Gore, Murder, Abuse
HOLY MOTHER. THIS BOOK! I don't even know what to do with myself right now? My feelings are so… betrayed? Confused? What? I don't know. I'm just feeling all of it and I'm going to try writing a coherent review but sorry in advance if it's all just a load of blabber! I read Nevernight on my Kindle while following along with the audiobook. It made my experience 100% better and I'd highly recommend it.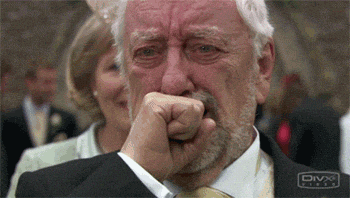 Audiobook
My first impression was that I didn't think I'd like this narrator, especially when he voiced Mia. I always find it awkward when males do female voices and vice versa? However, that changed very quickly the more he played out the roles. I LOVED IT! I thought this narrator was a wonderful voice actor and his impressions/accents really stole the show for me. There were times I found myself a little annoyed with his reading because he pauses as he enunciates every two or three words (I really don't know how to explain it), but after a while I didn't notice it as much. At the times I read without the audio, I actually found myself reading the way he would lol as I'll no doubt mention a few more times in this review, the audiobook was what initially really pulled me through this book. There's a lot to take in but somehow the audio helped me bridge the missing pieces that allowed me to get sucked into the story. I'd give this performance 5★s!
The Writing
This is where I took some points off because I have to be honest, I was reading back and forth at the start, trying to make sense of what was happening, making sure that I wasn't missing anything and that what was happening really didn't make sense. I was frustrated to say the least and if it wasn't for the audio I might have given this is up and claimed it wasn't for me. The writing is surprisingly dense. It's riddled with metaphors, similes, it's a little (okay, it's a lottle) dramatic and sometimes OTT. Fair warning friends, there are also TONS of footnotes (and not the short kind). I found them pretty annoying at the start but as the story progressed, I found I really enjoyed the mini-(hi)stories that came with each footnote. That said, I loved how (Kristoff's) humor was so effortlessly weaved into the story. I think he might be an 'acquired' taste as not everyone will be into his quirky(?) and bold writing style, but I came to love it.
The Plot
The plot was incredibly fast paced and I felt like it didn't let up until the end. As already mentioned, there was a lot of a whole new world to take in at the start. But wow, the world building of the Itreyan republic is incredible. The histories of the various regions, the politics, the religions, the societal structures, the legends and myths… I know a lot of other books have these but I feel like I haven't read any lately that's on the same level as this. I loved all of it! Not a spoiler, but this book starts with sex and murder and it's a pretty good indication of what's to come. There's a lot of blood and gore, not surprising considering it's a story about a school of assassins, and while I'm usually not that great with the stuff, I didn't find it overwhelming. There's also sex of the smut variety, which was really surprising! Although I had heard talk over on Twitter and Instagram about it. It wasn't distasteful though and the chemistry between the characters made it fire! But again, a warning for those who don't like these elements in a story. The ending is something that I'm still processing. You best believe I was screaming incredulously at the book and there may have even been a few tears (I'm emo, don't hate). I'm still shook. I can't believe it. I honestly don't know where to hate or love Kristoff for what he did. Just… WHY?!?!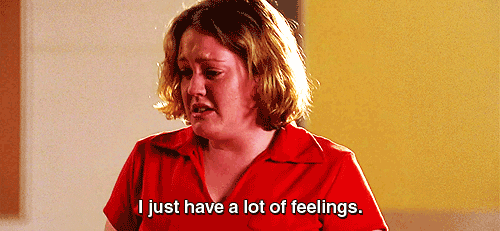 The Characters
MY NUMERO UNO MISTAKE WAS GETTING ATTACHED TO CHARACTERS. I'm getting the feeling Kristoff is a lot more like Martin than I could've ever suspected. I think I've also figured out who was responsible for all the painful deaths in the Illuminae Files series because the character deaths in this book gave me the same sort of heart hurt! URGHGRGRR… I want to say NEVER AGAIN but… yeah, I know myself better than that!
Mia had a horrifying past that made my heart ache for all that she'd been through. Her character was incredibly complex! I didn't think I'd grow to love her so much but I did and I rooted so hard for her! She's smart and cunning, fierce and a killer intent on avenging her familia, but she's also got heart. While some may find her weak for it, I thought it was a strength that set her apart. Her character development was well done and I can't wait to see how else she grows in the coming books, especially with what happened at the end of this one. DAMN YOU, KRISTOFF!!!
Tric. Oh, Don Tric. Be still my heart! I don't even have the words for how much I loved Tric's character. Like Mia and many others in the school, he had such a painful and heartbreaking past that led him to being an assassin. He may be a side character next to Mia, but he was so well developed that it didn't feel like it. His banter with Mia had me giggling so many times, and their chemistry was OOF! I just wanted to fling myself onto him and never let go! He was such a great character, I'm crying.
Mister Kindly – the not-cat that was ever present in Mia's shadow. His reactions often had me barking with laughter (I just can't get enough of the humor in this book)! He's the ultimate companion and pet. I loved his steadfast support for Mia, even if it was for his own gain too!
I guess you can say the rest of the characters were minor-ish but they still played considerable roles in the story. Ashlynn, one of Mia's closest friends in the school had a great attitude, made me lol plenty and I loved her devil may care attitude. Lotti was another one of Mia's friends and she grew on me quickly! I loved her deadpan reactions and her smarts! Jessamine was enemy #1 and has a similar history to Mia, but she blamed Mia for what she went through. She was a great villain that I continued to strongly dislike until the end. There were lots of other side characters that also really grew on me, like Naev, Hush and I'd even go so far as to say Adonai and Marielle. Unsurprisingly, everyone was tricksy AF and just when you think they've got a heart… Well, you can cancel that thought!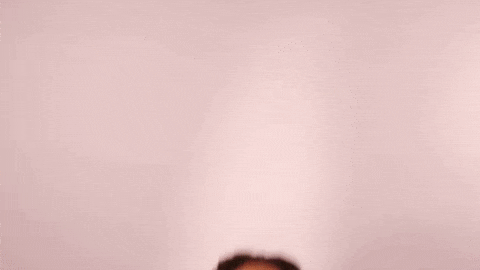 Aaaand breathe.
My thoughts are still reeling over that ending. I still can't believe it! So much… SO MUCH THAT I CAN'T GIVE AWAY! If it isn't obvious already, I loved Nevernight and as much as my chest actually aches with all the hurtful things, I think I might've found myself a new favorite series! I'm so glad that I've finally read a book by Kristoff (solo), especially since it's given me insight into which parts he may have contributed to the Illuminae series, another favorite of mine. I can't wait to continue this series!
Have you read Nevernight? What'd you think of it? Was your reaction as crazy as mine? LOL let me know in the comments and let's chat!