We're back with another Sundays in Bed With… meme! This meme dares to ask you what book has been in your bed this morning and is hosted by Midnight Book Girl. Come share what book you've spent time curled up reading in bed with, or which book you wish you had time to read today!
I'll be spending the rest of my Sunday night in bed reading Battle Royal. I've been having a bit of a time concentrating on anything other than romance cos my mind just won't let me focus for more than 2 seconds before it fixates on the things that are currently making me an anxious wreck (lol 🥲). So it's taken a while to get into the story but I'm loving the humour and Lucy Parker's writing style! Just read a funny scene unknowingly involving absinthe that had me laughing out loud and oh, these two are a treat! 😂
Ready…
Four years ago, Sylvie Fairchild charmed the world as a contestant on the hit baking show, Operation Cake. Her ingenious, colorful creations captivated viewers and intrigued all but one of the judges, Dominic De Vere, the hottest pastry chef in London. When her glittery unicorn cake went spectacularly sideways, Dominic was quick to vote her off the show. Since then, Sylvie has managed to use her fame to help fulfill her dream of opening a bakery, Sugar Fair. The toast of Instagram, Sugar Fair has captured the attention of the Operation Cake producers…and a princess.

Set…
Dominic is His Majesty the King's favorite baker, the go-to for sweet-toothed A-List celebrities, and a veritable British institution. He's brilliant, talented, hard-working. And an icy, starchy grouch. Learning that the irksome Sylvie will be joining him on the Operation Cake judging panel is enough to make the famously dour baker even more grim. Her fantastical baking is only slightly more troublesome than the fact that he can't stop thinking about her pink-streaked hair and irrepressible dimple.

Match…
When Dominic and Sylvie learn they will be fighting for the once in a lifetime opportunity to bake a cake for the upcoming wedding of Princess Rose, the flour begins to fly as they're both determined to come out on top.

The bride adores Sylvie's quirky style. The palace wants Dominic's classic perfection.
In this royal battle, can there be room for two? 
What are you currently reading?
I've been feeling so unproductive this past week that it's making me feel really restless! After 5 years (!) in this job, this is the last month of my work contract but I feel like I've already checked out because everything is just a mess thanks to half our offices in Southeast Asia being closed in a merger. Long story short, I don't like being part of a team that's most definitely not a team any longer and I'm so very ready to be done! I'm scared about not having anything new lined up yet but I'm relieved to no longer be working in this environment that's not for me.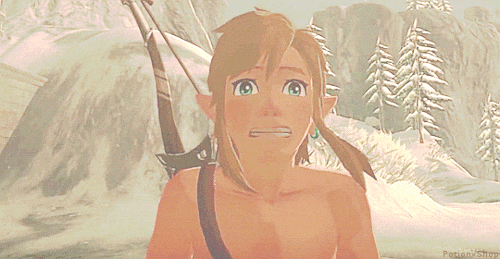 On a different note, I haven't been doing much of anything but reading romances and playing games. I have little self-control so I ended up buying the DLC for BOTW early… And, well, I've been consumed by this game (again) 😅 I love it too so much!
It's been kind of an unproductive week all around? I haven't been blog hopping but I also had some posts lined up that I never finished making (such as my November wrap-up) all because I've just been in a weird restless/anxious headspace. I'm sorry for not engaging and being so unresponsive to comments and everything. I am trying to get my shit together 🥲 I feel like a mini-break from blogging might be needed in the next week or so! On that note, ICYMI, since I also didn't post a Sunday wrap in two weeks, here's what I've posted lately:
ARC Review: A People's History of Heaven by Mathangi Subramanian
Book Review: Captain Heartbreaker by Brighton Walsh
#WWWWednesday: 01 December 2021
#TopTenTuesday: Strolling Down Bookish Memory Lane…
Mini 'Friends-to-Lovers' Romance Reviews: Guarding Temptation & Pact With A Heartbreaker
ARC Review: The Hand of the Sun King by J.T. Greathouse
First Lines Fridays: 27 November 2021
Let's Talk Bookish: Keeping Up With the New Releases
Blog Tour Review: You'll Be The Death of Me by Karen McManus
Weekly track highlight
it's not summer but it's been stupidly humid and rainy here lately!
summer rain – majid jordan
I hope you've all had a good weekend and that you have a great week ahead! Take care of yourselves and of each other, friends 🖤