We're back with another Sundays in Bed With… meme! This meme dares to ask you what book has been in your bed this morning and is hosted by Midnight Book Girl. Come share what book you've spent time curled up reading in bed with, or which book you wish you had time to read today!
I've spent a chunk of my Sunday on my reading chair getting into Before the Coffee Gets Cold by Toshikazu Kawaguchi. I've seen quite a few people talking about this over the last few weeks and I was so intrigued that I decided to get it when I saw it going for a decent price at my local store. I'm just about half-way through now but I'm taking my time to really savour this one because I feel like it's a story that's meant to be consumed slowly and be allowed time to quietly wash over you. The bit I'm at right now is so heartbreaking because it's a situation that my family is starting to go through and well, cue the waterworks! So far though, the hype is real and I'd definitely recommend it.
What would you change if you could go back in time?

In a small back alley in Tokyo, there is a café which has been serving carefully brewed coffee for more than one hundred years. But this coffee shop offers its customers a unique experience: the chance to travel back in time.

In Before the Coffee Gets Cold, we meet four visitors, each of whom is hoping to make use of the café's time-travelling offer, in order to: confront the man who left them, receive a letter from their husband whose memory has been taken by early onset Alzheimer's, to see their sister one last time, and to meet the daughter they never got the chance to know.

But the journey into the past does not come without risks: customers must sit in a particular seat, they cannot leave the café, and finally, they must return to the present before the coffee gets cold…

Toshikazu Kawaguchi's beautiful, moving story explores the age-old question: what would you change if you could travel back in time? More importantly, who would you want to meet, maybe for one last time?
What are you currently reading?
This was a short work week for me as Tuesday was Indonesia's Independence Day and I decided to take a day off on Wednesday, which meant that I only worked one day! Plus, my colleagues didn't message me or request for anything outside of my working hours/days, so it was a relatively quiet and calm week overall!
I ended up starting two of my Udemy courses, one for web design and the other for graphic design, and oof, online learning definitely takes some time to get used to, doesn't it? I find this is especially the case cos it's "go at your own pace" and I have a fairly short attention span and am a procrastinating queen? 😅 I'm quite happy that I'm actually making time to do these courses though, plus I'm enjoying it so far and can't wait to get into more fun technical things in the coming lessons!
Other than the courses, and doing some more of my drill diamond painting while listening to Dax Shepard's podcast (Armchair Expert), I also baked an apple pie and two hand pies (which are now gone lol)! Watching GBBO has made me want to bake so much more than I actually can? And the whole time I was baking I had Paul and Mary's voices in my head saying "that's a soggy bottom." Welp! 😂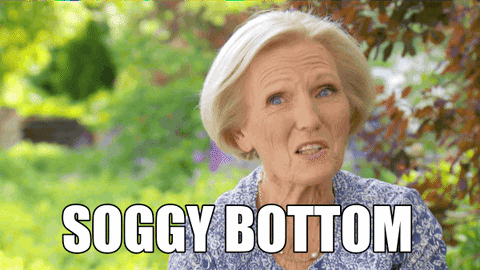 For some reason my moody self dictated it was time to do some book shopping earlier this week so… I did that 😅 I got more books than I have in a long time and I do feel quite guilty but at the same time these are books that I'm very keen to read, so hopefully I will make my way through them quickly? I got a good mix of historical and contemporary romances and YA contemporary, too.
I've been in a weird reading mood lately. Half of me wants to read ALL THE BOOKS right now and the other half can't decide what I want to read so when I pick something up it doesn't take long for me to put it down because my focus is so scattered. I did manage to finish two short books and two novellas but I've been taking my time? I feel like there's this pressure to read as much as I can and when I can't I feel like I'm falling behind or something. So weird…
Here's a quick recap of what I've posted this week:
The Last Ten Books Tag
Review: Taken to Lemora by Elizabeth Stephens
ARC Review: Under the Whispering Door by TJ Klune
Book Spotlight: The Meeting Point by Olivia Lara
#WWWWednesday: 18 August 2021
#TopTenTuesday: My Favourite Places to Read
Blog Tour Review: Fireborn by Aisling Fowler
Goodreads Monday: To Best the Boys by Mary Weber
WEEKLY TRACK HIGHLIGHT
I've been listening to some throwback tunes lately and that led me to repeatedly playing Santana's Supernatural album, which is one of my all time faves. So many songs that are *chefs kiss*! I can't believe this album was released 22 years ago (my brain can't comprehend)? 🙈
I hope you've all had a good weekend and that you have a great week ahead! Take care of yourselves and of each other, friends 🖤