Goodreads: The Locker Room (The Brentwood Boys #1)
Published: 20 June 2019
Genre: Contemporary (New Adult) Romance, Sports Romance

Panda Rating:


(3.5 pandas)


Have you heard the rumor around campus about the locker room?
If you haven't, let me enlighten you: Legend has it if you bring a girl into the sacred after-game domain of the baseball locker room, it will end with a walk down the aisle. One rowdy and naked encounter against the lockers with the girl of your dreams will make her your wife.

Translation: baseball players are stupidly superstitious and believe the locker room has magical powers.

But not all baseball players are superstitious, me included.
So when the girl I've fallen for brushes me off, I start to question if I need to switch my way of thinking. Maybe it's time I finally hand out a coveted invitation to the locker room.
The only question is, will she accept? 
It pains me a little to rate this below 4-stars because I really enjoyed it for the most part and Knox was such a good hero. I didn't expect to be quite so charmed by him when at the beginning he ran a little too jockular for my liking, but by the end, I absolutely adored his character and honestly felt his story deserved a bit better than what he got. Let me say, the first 75-80% of this story had me thinking this'd be a 4-4.5 star read but that last bit? …Mmm, that last bit. 😕 Final verdict: Not a terrible book if you just look at the first 80% because it served all the things I love in Quinn's romances: fantastic chemistry, cheeky banter, great friendships, swoon-worthy and cheesy AF moments, and All. The. Steam!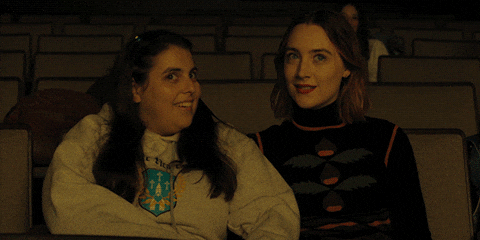 Emory and Knox had great chemistry from the beginning and although their initial drunken meet-cute was more meet-awkward, it was still pretty funny. I was so on board with Emory's decision to not fall heart-first with Knox, despite all his delightfully cheese-tastic and 100% swoon-worthy attempts to woo her. I appreciated her decision to take the time to find herself again after spending years in an unhealthy relationship in which she put everything aside for a person who ended up cheating on and gaslighting her at the end. There was so much about her that was relatable–she's a bookworm studying Library Sciences, she was hardworking, a good friend and basically, an all-around sweet girl-next-door.
I wasn't sure how I'd feel about Knox at the start because he was pretty jocky and it was a bit 'eh', especially the typical crass jock vernacular. As we get to know him better, my perception of him really changed and ugh, I'm just weak for men with soft hearts who embrace romance, allow themselves to feel emotions and who love their mamas (what can I say?)! I started falling for Knox when he began wooing Emory and I found myself literally giggling hysterically at how disgustingly cheesy he was but be still my hopeless romantic heart: *all the swoonsh* and heart-eye emojis! 😍 I also really loved his friendship with Carson and Holt and how they were unafraid to vulnerable with each other and have heart-to-hearts without fear of their masculinity running away from them (lol 🙄).
Emory's cautious approach to their relationship was really understandable and I liked how it allowed her and Knox to get to know each other as friends first, which really only highlighted their chemistry, and it was explosive! Their romance was quite the slow burn but if you're in this for the steam, have no fear–the steamy times, even before they officially sleep together, are… *fans self* absolute FIRE! 🥵
Sadly, Emory's character became less likeable as the story went on as she kept unfairly judging Knox based on her ex's actions when he was the total opposite of that douche nozzle, and she became this whimpering heroine that cried all the time when she could've just talked to Knox about her feelings.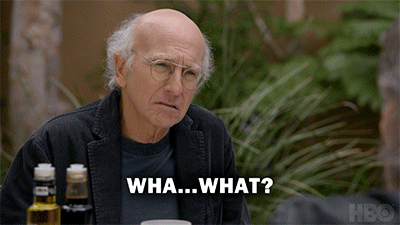 More importantly, the last 20% of this book really didn't work for me. I don't want to lead into spoiler territory but I was not a fan of the decisions made by one person and then there was a giant time jump that was quite unexpected. Since all of this happens at the tail end of the book there's no time to explore how things have changed and to process their history before things are picture-perfect once more because we're at the end of the book! While I'm all for the hunky-dory good times, this conflict felt unnecessary and for it to happen so late in the story too was irritating. It was like Quinn realised things were just too perfect so there *had* to be this intensely angsty, overly dramatic blow-up and I just wasn't here for it. 😒
I've actually already read Carson's story (the second book in the series) and really enjoyed it, so I think I'll give the third book a try and I'm really hoping it won't disappoint!
Have you read The Locker Room or is it on your TBR?