Special thanks to Algonquin Books for inviting me to be on tour and for providing the ARC in exchange for an honest review.
Goodreads: The Fortunate Ones
Publisher: Algonquin Books
Release Date: 05 January 2021
Genre: Contemporary Fiction

Panda Rating:


(4 pandas)
When Charlie Boykin was young, he thought his life with his single mother on the working-class side of Nashville was perfectly fine. But when his mother arranges for him to be admitted as a scholarship student to an elite private school, he is suddenly introduced to what the world can feel like to someone cushioned by money. That world, he discovers, is an almost irresistible place where one can bend—and break—rules and still end up untarnished. As he gets drawn into a friendship with a charismatic upperclassman, Archer Creigh, and an affluent family that treats him like an adopted son, Charlie quickly adapts to life in the upper echelons of Nashville society. Under their charming and alcohol-soaked spell, how can he not relax and enjoy it all—the lack of anxiety over money, the easy summers spent poolside at perfectly appointed mansions, the lavish parties, the freedom to make mistakes knowing that everything can be glossed over or fixed?
 
But over time, Charlie is increasingly pulled into covering for Archer's constant deceits and his casual bigotry. At what point will the attraction of wealth and prestige wear off enough for Charlie to take a stand—and will he?
 
The Fortunate Ones is an immersive, elegantly written story that conveys both the seductiveness of this world and the corruption of the people who see their ascent to the top as their birthright.
TL;DR: Although the story took a different direction than I expected (or maybe hoped), overall, I was very pleasantly surprised to find how much I genuinely enjoyed reading Charlie's story and I think it's one that will stay on my mind for a while. The biggest winner for me though was Tarkington's writing because it was exceptionally done and the engrossing prose makes me want to read more of his work as soon as I can!
I'm quite conflicted with how I feel about this book because overall it was very enjoyable. Tarkington's writing makes for easy reading and I sped through the story in a little less than two days because my mind wouldn't stop coming back to it. I was captivated in the first-half of the book and I was invested in Charlie's coming-of-age story; however, my feelings started to turn lukewarm in the second-half. I've been trying to figure out why and I think it's because I expected more–more from the story, more from the characters, just… More? But let's take a look at what I loved first:
This was my first book by Tarkington so I had no idea what to expect, but I loved his writing. I wouldn't have been mad if the story was longer because I honestly could've just kept reading as his style flowed so easily off the page. The story is simply but beautifully written and I thought Tarkington did a great job in capturing the nostalgic and somewhat tragic tone of Charlie's story through captivating and compelling prose. What surprisingly worked was the first person point of view as it made for a more intimate experience as we relive the past through both Charlie's rose-coloured glasses and the jarring perspective and realisation of age and experience. Reading his story sometimes felt kind of dreamlike and "summer-hazy", which I thought was quite fitting for how Charlie perceived his life at the time. Hands down, 10/10 for the writing.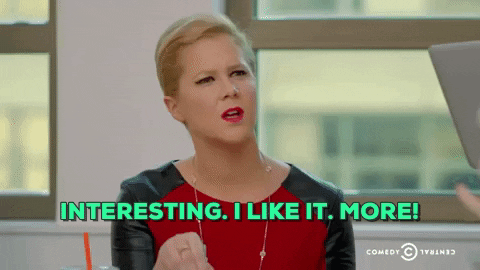 This is a very character driven story and honestly, I didn't think I'd be interested in reading about the privileged lives of the white and obscenely rich Southern families, but with Charlie at the helm I was very engaged. I think this would've been a completely different story had he not been the main protagonist and narrator but as it is, I found myself liking him. Charlie starts life in one of the poorer areas of Nashville until he wins a scholarship to Yeatman, a prestigious all-boys school that's full of the children of the elite Southern families and that regularly produces "good ole boys". Charlie becomes immediately besotted with Archer, his assigned "big brother", who introduces him to a life of easy privilege and fortune, and from that moment, Charlie's life is forever changed. He quickly becomes 'friends' with Jamie and falls in love with Arch's girl and Jamie's twin, Vanessa. Yet as Charlie falls deeper into this world of opulence, the deceitful, manipulative, racist, and mysognistic natures of the people who he thought he knew best, sends him into a tailspin that propels his adult life into a very different direction. In the telling, Charlie reflects on his naïveté and harmful ignorance, and his willingness to deny everything that was wrong about this society that thrived on the misfortune and servitude of the lower-classes, for the sake of basking in the glow of the fortunate. While his past actions frustrated me at times, I still couldn't find it in myself to 'hate' his character–I just pitied him as I watched him struggle with his understanding of the wrongness of the society that he so badly wanted to be accepted and a part of.
Other than Charlie, we're introduced to the main cast who stay with us throughout the story and I wasn't really a fan of any of them. They were, to me, wholly unlikable and were not only terrible people but the worst kinds of "friends" in that they weren't really friends at all. I do think that at some point they did love Charlie in their own twisted way, but ultimately their relationship with him extended in so far as it benefitted them. And yet despite that, I found it didn't affect my reading experience in the way unlikeable characters usually would (especially when there were so many of them). I have to say though that throughout this read I never felt that Tarkington was trying to get me to sympathise or empathise with these 'poor rich white privileged people', and maybe that's unfeeling of me, but they're painted in such a damning light that there was no chance for me to feel otherwise.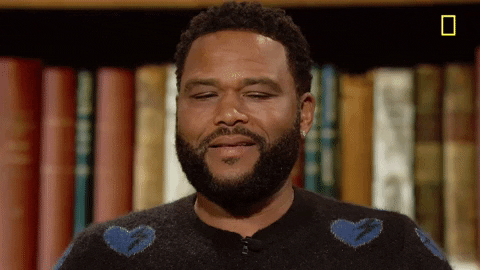 While it was easy for me to understand how Charlie was easily influenced as a teenager who's introduced to this bright and glamorous life, I wanted more from his character as an adult. Towards the end of the second and mainly the third part of the story, I was left feeling somewhat dissatisfied with Charlie's actions (or lack thereof, and also maybe I'm just projecting). I couldn't understand his continued love for Arch and Vanessa despite having intimate knowledge of their true ugly natures. At the same time, I felt that the ending was rushed and there were hints at things that happened that were then left unexplained, especially in the lead up to the 'shocking news' that we receive at the beginning, which of course we come "full circle" to at the end. It was confusing and ultimately I felt that Charlie's story was built up for nothing to actually really change. But no spoilers, so I'll stop here! Despite an ending that was unfortunately underwhelming, I have a feeling this story will stick with me a while.
Ed Tarkington's debut novel Only Love Can Break Your Heart was an ABA Indies Introduce selection, an Indie Next pick, a Book of the Month Club Main Selection, and a Southern Independent Booksellers Association bestseller. A regular contributor to Chapter16.org, his articles, essays, and stories have appeared in a variety of publications including the Nashville Scene, Memphis Commercial Appeal, Knoxville News-Sentinel, and Lit Hub. He lives in Nashville, Tennessee.
Have you read The Fortunate Ones or is it on your TBR?