Thanks to the author for providing the ARC in exchange for an honest review!
Goodreads: Love Thy Neighbor (Roommate Romps #2)
Publication Date: 10 December 2020
Genre: Contemporary Romance
Panda Rating:

Don't fall for your roommate…especially when he's your best friend.

Cooper Bennett is my best friend. That's all he is and all he ever will be. Nothing will change that.

Accidentally seeing him naked? Please. So not a big deal.
Having less-than-tame thoughts? I mean, have you seen this guy? Who could blame me?
Kissing him? It was a one-time mistake, and it will not be repeated.
Falling into bed with him? Uh-oh…

It's fine. We're fine.
We're Caroline and Cooper. Best friends until the end. Nothing has ever come our way that we couldn't survive together. Surely, we can handle this too…
BUY NOW: Amazon: US / UK / CA / AU
I'm a Missouri-raised gal, but currently live in North Carolina with my US Marine husband and 9-year-old dog. I spend my days begging him for a cat, and I survive off coffee, pizza, and sarcasm. When I'm not writing, you can find me binge-watching various TV shows, especially Supernatural and One Tree Hill. I like cold weather, buy more paperbacks than I'll ever read, and I never say no to brownies.

Writing is my passion, and this is just the beginning of my journey.

Website | Facebook | Instagram | Newsletter | Reader Group
TL;DR: I loved Caroline and Cooper! Their friendship was so real and you could tell they genuinely understood and respected each other, despite any mistakes that were made. Their connection and especially their chemistry was incredible and oof, the steaminess in this one! It's an 8/5 on the steamy scale. Overall, this romance was a solid win for me, I definitely enjoyed it more than the first, and I can't wait to read the next book in the Roommate Romps series!
I didn't plan on reading this so quickly but once I picked it up I didn't want to put it back down! Am I glad I read this or what?! Reading Love Thy Neighbor gave me the same feelings I had when reading Hunter's Texting series, two of which are part of my all-time faves, so you know I was totally here for the swooning and plenty of laugh-out-loud moments in this friends-to-lovers romance!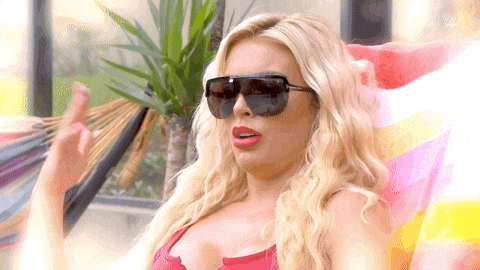 First of all, the chemistry between Caroline and Cooper? Off. The. Charts. FIRE!!! Whoa, mama, was it fire! 😂🔥 Compared to Hunter's other books, this would probably be the steamiest I've read by her—a solid 8/5 on the steamy scale! 🥵 I think it was the combination of the sexual chemistry with the strong personal connection that these two already have which enhanced those scenes, and it's safe to say I was totally invested in their friendship & romance!
Caroline was the introverted/shy bookworm/artist who was (obviously) very relatable, while Cooper was a nerd in his own right as a game developer, but he was much more outspoken and outgoing. Although you'd think they'd have nothing in common, they complemented each other very well and helped each other in ways they both needed. I also can't deny that, as our hero, Cooper had me swooning hard and HI, CAN HAZ WUN, PLIZ? 😂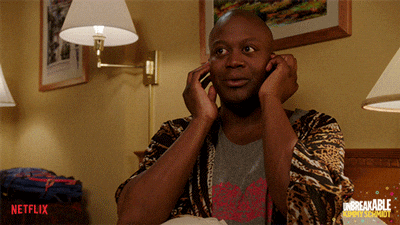 The banter between C&C was also hilarious! Usually with friends-to-lovers romances we get flashbacks to when they first meet and we see how their relationship evolves, but this story focused on their present situation and I liked that. That said, I was left in no doubt about their closeness and best-friendship as we get to hear about so many moments they've shared throughout the story, from when they became friends, to their closeness with Cooper's moms, to the many many hilariously embarrassing moments that are referenced to show us everything they've been through and their connection. I could so very clearly picture these two in my head and that natural connection which was so obvious to everyone was as clear as day for me too!
Things were going so great with these two but of course, I knew this wasn't going to last because as with all romances there needs to be a conflict, and I get it… I wasn't 'mad' about the conflict itself because I could see it coming from a mile away–this was definitely more a personal thing where I'm just tired of there needing to be conflict when everything is going swimmingly for our H/H! 😂 Cooper messed up real good in this story though, but I think Hunter addressed and resolved the issue in a realist way and the anger and hurt didn't just "disappear" because of love, but it was processed well without too much angst or lack of communication. I loved to see it! 😍
Have you read Love Thy Neighbor or the Roommate Romps series?
Or is it on your TBR?