Hello, friends! Today is my stop on the TBR & Beyond Tours for Born at Dawn by Christina Davis. Special thanks to the author for providing the ARC in exchange for an honest review!
Be sure to click on the banner above to check out the rest of the amazing bloggers on tour!
Goodreads: Born at Dawn (Da'Valia Trilogy #1)
Publication Date: 15 November 2020
Genre: Young Adult Fantasy
Panda Rating:

In a world of secrets, the one she never expected is the one that will change her life forever.
When a heist goes terribly wrong and the binding spell holding 17-year-old Neva's powers at bay is shattered, the half-human thief knows she's in trouble.

Neva has always hidden her Da'Valian heritage while working risky jobs to make a name for herself and serving at her family's tavern, but she won't be able to hide much longer. She can either risk the safety of those she cares about or seek out her mother's people to gain control over her emerging powers.

The Da'Valia are beautiful, brutal creatures created by the god of war, and the austere Da'Valian soldier Astiand reluctantly agrees to take Neva to his clan under his protection. She makes unexpected friends, including the handsome fighter Emiliand, and a new enemy in the clan's ruthless leader.

Spying on her guardian, the sly heroine quickly discovers just how deep she has stumbled into a dangerous, developing clan feud. Will she be able to embrace who she is in time to keep her loved ones safe?

⚠This book is about a race of warriors and contains violent scenes, which may not be suitable for all audiences.
Buy: Amazon (US)
Christina Davis was raised in the Santa Cruz Mountains and is a California girl at heart. She spent much of her childhood in and out of hospitals and embraced reading as an escape. After being home-schooled through high school, she graduated summa cum laude from San Jose State University and attended NYU's Summer Publishing Institute before embarking on a decade-long career in journalism. She enjoys chocolate, cosplay, coffee, and board games, but not necessarily in that order. She now lives in beautiful Monterey County with her husband and daughter.
Author socials:
Website |Instagram | Twitter | Facebook
Note: The quotes below are taken from an advanced/unfinished copy and are subject to change in the final version.
This was a really enjoyable young adult fantasy and I'm glad that it was put on my radar! Kicking off with an action-packed scene, the story continues at a fast and highly engaging pace until the very end. Although the plot and characters weren't exactly original I still had a lot of fun reading the story and I sped through it so quickly! I thought Davis did a good job in slowly revealing the world building and introducing many characters that are bound to elicit a wide range of emotional responses from readers. I have to say that I'm also surprised by the fact that I wasn't overly bothered by the love triangle, especially since we know how much that trope is really not my jam!! 🙃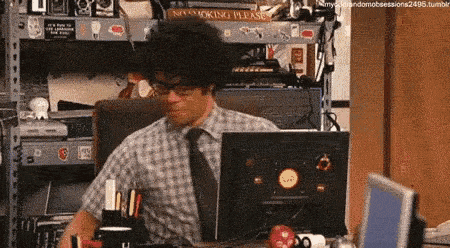 I really enjoyed learning about the world in this series. The Da'Valia are a cursed-race of horned creatures or beings that were built for power and destruction by the God of War. I was intrigued by the origins of their race and we get some good insight into how they come to be through a well-developed culture and lore. I have to admit to initially being confused about the Da'Valians and how their clans function because things aren't really explained right away, but is done in small chunks throughout the story. This made the world building feel clunky at times and I wish that had been done better. That said, we do get to learn a lot throughout the story and Davis has built a complex and intriguing world that I hope we get to learn much more about as the series goes on!
Did I mention there's a glossary at the end of the book? I love when authors include this and I'm so glad this book had one so I could make sure I had things right!
In terms of characters, I did really like our MC, Neva. She's a tough-cookie and works hard to make a name for herself. I admired her devotion to her family and friends, and it was clear how she would do anything to keep them safe. She's torn between being half-human and half-Da'Valian and as a result faces a double-dose of prejudice from both races, and although she has spent most of her life hiding her true identity, she manages to hold her head up high despite how others see or feel about her. She's definitely a fighter! One of the frustrations that I did have regarding her character was how easy everything was for her. It wasn't a huge irritant but I found myself rolling my eyes a bit at how easily she was able to wield her magic during her training. Wielding the magic might have been "innate" for her but it just didn't really seem believable!
"You may certainly choose to give up simply because you're afraid, but I don't think that's what you want. I think you're a fighter, Nevazhi."
Other than Neva, there were a lot of side characters that piqued my interest but unfortunately we don't learn much about them and I wish we saw more of the young hilans and majilans in the Da'Voda clan. I was really hoping for some found family vibes there but sadly I was wrong!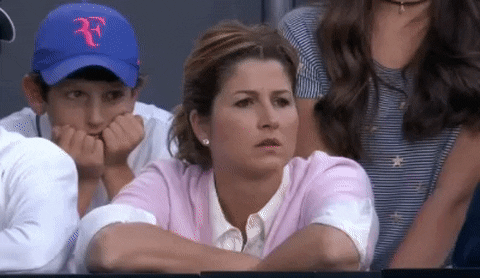 When it comes to the romance… there are strong inklings of a love triangle and dare I say, that at times it felt like there'd even be a love square?! *I shudder at the thought*. The romance wasn't really a big focus in this book, which is why I think I didn't mind it so much, but I'm quite nervous for what comes next. That said, I have to admit that I really didn't feel strong sparks flying between Neva and any of the love interests. There is an acknowledged physical attraction, but when it came to the deeper connection, it was a lot more "tell than show" and it didn't work for me. Especially with the main love interest in this book. It was hard to feel invested when Neva ends up spending so little time with him on page that we don't even know that much about him other than he's a brooding (and sometimes helpful) looker!
"Even when battles are not fought in the bedroom, they can be started there […he's] a double edged sword, and when you care for him to begin with, it only makes it worse."
TL;DR: This was a fast paced YA fantasy that I really enjoyed! Davis introduces an interesting and complex world that I liked learning about, as well as intriguing characters that are easy to root for! It seemed like there were a lot of events happening separate to each other in the story, however, Davis does a really good job in bringing it all together. While there's a potentially looming love triangle, the romance wasn't really a main focus in this story, although I'm nervous to see what happens next. With how book one ended, I'm really looking forward to seeing what happens next!
Have you read Born at Dawn or is it on your TBR?