Let's Talk Bookish is a weekly meme, hosted by Rukky @Eternity Books & Dani @ Literary Lion, where we get to discuss certain topics, share our opinions, and spread the love by visiting each other's posts! I've listed the upcoming topics in brief at the end of my post, but check out these pages for more information on November 2020 prompts & a list of past prompts!
Now without further ado… This week's topic asks us about:
WHEN ARE READING BREAKS A GOOD IDEA?
(SUGGESTED BY LYDIA @ LYDIA SCHOCH)
Examples: Do you ever take breaks from reading? What causes you to take a reading break and how long are they typically? When would you recommend reading breaks to others? Do you think reading breaks help you to read more in the long run?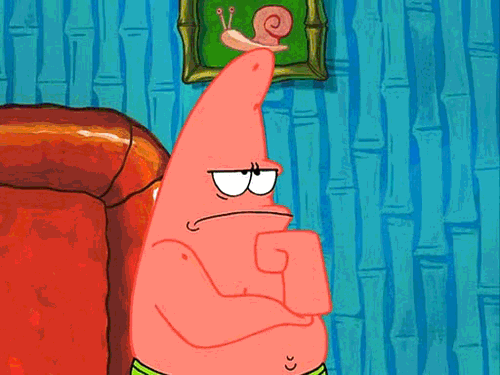 Do you ever take breaks from reading?
Just like with anything, I do think it's good to take a break from reading every now and again. A break doesn't necessarily have to mean taking a week or month away (and it also doesn't necessarily mean putting a stop to perusing books in general 😉), but as a mood reader I find it really helps when I can't settle on what to read next!
What causes you to take a break and how long are they?
Thinking back on when I've taken breaks, I've noticed that they've all pretty much been unplanned and I took them for various reasons. My most recent break, which happened at the start of the pandemic, was actually the longest I can recall taking and I ended up not really reading anything for about 1.5 months? And I mean I actively didn't pick up a book during that time. This was mostly because of Animal Crossing LOL. 😂 But I know I'm not alone in saying that the pandemic stress really got to me at the beginning! Other times, I've taken weekend or sometimes week long breaks if I really got into a TV show that sucked up all my spare time. I don't watch a lot of Netflix/TV so this rarely happens but when it does I zone hard on it 😅 I've also taken one day breaks a few times especially if I have a slight book hangover and I want to take a breather before diving into whatever I choose to read next.
When would you recommend reading breaks to others & are they helpful in the long run?
Obviously it's pretty subjective. If you feel you need to take a break, you should definitely do it. As a mood reader, I find taking breaks helps me when nothing I pick up can hold my attention. Putting books aside for a little while does help me to feel refreshed again and eager to get back to reading. Also, as I've become more critical of what I read, I find that even when I'm reading something that's not really heavy or intense, like a romcom, my mind is still always constantly buzzing, analysing and finding things to critique (if anything) and after a while, it does get pretty tiring because then everything feels unenjoyable. At that point, it does wonders to give yourself a break and let your mind rest!
I would recommend taking a break when:
Can't decide what to read or are experiencing a book hangover, especially if it's a big one!
You feel overwhelmed or stressed out about reading
You just feel like you need it–whether it's because you'd rather watch TV or you want to game or whatever it is you want to do. Just do what's best for you!
So, what do you think? I know that reading is a form of escapism for many of us, but do you ever take reading breaks? How long do they last for and do you find that breaks help you in any way?