Well, it's now the second to last month of 2020 and I don't know whether to be relieved or cringe at how much there's still left to do in both my personal and work life, as well as when it comes to reading all the books! Time's definitely flying although the latter part of October did seem to slow to a crawl (at least for me), and some days ended up feeling like weeks. I bet that's definitely not going to happen this month though especially with everything that's on my agenda and it's low-key giving me some pretty intense anxiety. Welp! 😫 But anyway, let's stick to the books, right?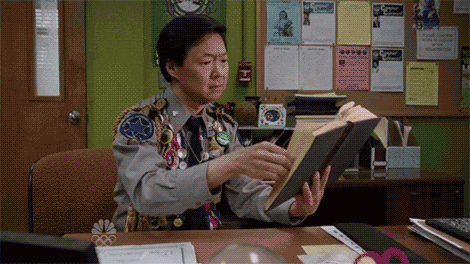 In October, I managed to read 17 books. It's not bad considering my reading slowed down considerably at the end of the month! It was a heavy fantasy month, with sprinklings of contemporary and a dollop or two of historical fiction. I actually didn't DNF a book in October (yay!) and for the most part, I really enjoyed a lot of my reads although I had no five stars this month! So without further ado… Let's take a look at what I got through!
Book covers are linked to Goodreads and the text is linked to my reviews if available!
4.5 panda stars

The Puppetmaster's Apprentice
Legends Rise (Venators #3)
---
4 panda stars

Teach Me (There's Something about Marysburg #1)
A Bachelor's Pledge
Children (The Ten Worlds #1)
Beneath Black Sails (Beneath Black Sails #1)
Love Offline
The Highland Laird (Lords of the Highlands #8)
---
3.5 panda stars

A Royal Christmas Quandry
Sisters of the Moon
I Hope You're Listening
Winter, White and Wicked
The Magic Ingredient
---
3 panda stars

Loathe they Neighbor (Roommate Romps #1)
Fahrenheit 451
Inside Voices
---
2.75 panda stars
Thinking about what my favourite was this month is a bit tough, but I'm gonna have to go with Legends Rise! The Venators series continues to reel me in with the lush world building and the amazing character development. I am so invested in the story and I can't wait to see what happens next! Bring on book four please 😂
Just like last month, I want to focus more on the many ARCs I've fallen behind on. I'm quite proud to say that I've managed to stay well away from NetGalley and have only add one or two new ARCs this month, and I was also approached by publishers/authors for those! But I really want to work on improving my rating as much as possible so I don't feel ashamed anymore 😂 Let's see how it goes — I'm quite determined though and I've really slowed down on the blog tours as well for the remaining two months!
As I mentioned in my previous wrap up, I want to include more community posts that I loved. Sadly, I didn't manage to read that many posts this month because work has been draining and I got a little bit behind on the blog hopping. However, I did read a few that I really enjoyed! Obviously not a good start to sharing my favourite posts by all you lovely and talented people, but hopefully next month is better!
That's a wrap folks! How was your October?
Two months left in 2020 and I have no doubt it's going to speed by! I hope we all have a more positive end to the year so that we have great things to look forward to in 2021~! Have a fab November 🥰