We're back with another Sundays in Bed With… meme! This meme dares to ask you what book has been in your bed this morning and is hosted by Midnight Book Girl. Come share what book you've been you've spent time curled up reading in bed with, or which book you wish you had time to read today!
This Sunday I've spent the majority of the day in bed with The Extraordinaries by T.J. Klune. I haven't been able to get that far into it yet because I'm finding it more than a little difficult to focus this weekend. What I read did have me laughing out loud at times and I can already tell what relationships I'll be loving in this book. This is Klune's YA debut and I'm keen to see if it'll leave me feeling the same way I did after finishing The House in the Cerulean Sea last week. Hopefully I'll get a bit more reading in this week.
Some people are extraordinary. Some are just extra. TJ Klune's YA debut, The Extraordinaries, is a queer coming-of-age story about a fanboy with ADHD and the heroes he loves.
Nick Bell? Not extraordinary. But being the most popular fanfiction writer in the Extraordinaries fandom is a superpower, right? After a chance encounter with Shadow Star, Nova City's mightiest hero (and Nick's biggest crush), Nick sets out to make himself extraordinary. And he'll do it with or without the reluctant help of Seth Gray, Nick's best friend (and maybe the love of his life). Rainbow Rowell's Fangirl meets Marissa Meyer's Renegades in TJ Klune's YA debut. 
What are you currently reading?
I have no idea where this weekend went but I feel so… unaccomplished? Lol I'm quite sad that another weekend has basically come and gone but I guess with so little to actually "do" since we can't leave home, it's hard to not feel a little listless and restless at times. The pandemic situation in Indonesia is progressively getting worse and most of the areas around where I live (including where I live) are red zones, so we're trying to limit our movements even more and have taken to doing more weekly food shopping, etc., online. The light at the far end is feeling pretty dim right now, friends! Sigh.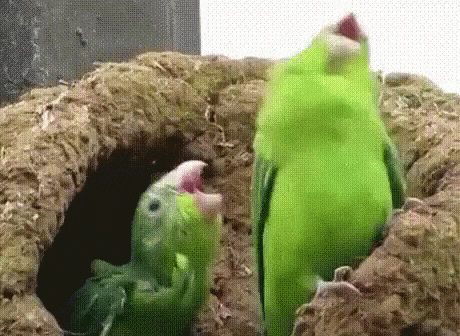 On a more positive note, Disney+ landed in Indonesia yesterday which means that I can finally watch Hamilton. Watching Hamilton has been on my bucket list ever since I heard the songs for the first time… and getting to finally watch it with the original cast (*squee*) makes me so, so happy! I'm still waiting for my sister to make time because she wants to watch it together but honestly, I'm tempted to just watch it alone first and then again with her. Once will definitely not be enough! Also, I made chocolate-chip banana bread today and the house now smells like warm + delicious baked goods, and it's such a comforting scent 😂
Reading & Blogging Recap
I had a pretty decent week of reading and blogging. This was the first week in a while that I haven't had a blog tour so I've been posting a few backlogged reviews. I still feel a little behind on blog hopping but at this point I feel like I can't catch up on everything that I've missed before so I'm just going with what's been recently posted! Overall, not a bad reading/blogging week. Here's what I posted this week ICYMI:
Review: Force of Nature (Aaron Falk #2) by Jane Harper
Review: Get A Life, Chloe Brown by Talia Hibbert
First Lines Friday: 04 September
Review: The House in the Cerulean Sea by T.J. Klune
#WWWWednesday: 02 September
#TopTenTuesday: Books That Make Me Hungry
August Monthly Wrap Up
Goodreads Monday: The Field Guide to the North American Teenager by Ben Philippe
Review: Fable by Adrienne Young
TRACK HIGHLIGHT
This song is pretty different from the ones that I usually listen to but it's so catchy? LOL Plus the video aesthetic is my favourite and it just makes me want ice cream 🍦
I hope everyone is managing to stay healthy and safe, and are doing well! Let me know how you've been in the comments below.
Take care of yourselves and of each other, friends 🖤