I'm back with another blog tour and this time it's for The Heart of a Peach by Jess B. Moore. Thanks to Rachel @ Rachel's Random Resources for organising this blog tour, and to the author for providing a copy in exchange for an honest and unbiased review.
Be sure to click on the banner below to check out the rest of the bloggers on tour!
Goodreads: The Heart of a Peach
Release Date: 14 August 2020
Genre: Women's Fiction, Romance
Panda Rating:

Olivia Hamilton can do no wrong. Or at least that's what the community of Fox River, North Carolina thinks of the odd but sweet young lady. She's hiding a past she'd rather forget, engaged to the town's most eligible bachelor, and longing for someone to see past the mask she wears. Olivia wants to find herself, forgive herself, and fall in love with someone who sees and embraces her flaws. 

Denver MacKenna grew up the fiddle-playing prodigy of not only his hometown of Fox River but of North Carolina and the surrounding states. He plays obsessively and tours as often as possible, escaping a life of loneliness at home. Until he meets a beautiful siren who calls to him and has him making plans to settle down. Denver knows it's wrong to covet the elusive Olivia, but finds himself inexplicably drawn to the brief glimpses she gives him of her true self.
BUY NOW: Amazon (US)
Jess B. Moore is a writer of love stories. When she's not writing, she's busy mothering her accomplished and headstrong children, reading obscene numbers of books, and knitting scarves she'll likely never finish.
Jess lives in small town North Carolina with her bluegrass obsessed family. She takes too many pictures of her cats, thinking the Internet loves them as much as she does. She is a firm believer of swapping stories over coffee or wine, and that there should always be dark chocolate involved. The Fox River Romance novels combine her interests in family, music, and small towns into thoughtful tales of growing up and falling in love. These books can be read as stand-alone, or as a series starting with The Guilt of a Sparrow. 
Website | Instagram | Twitter | Facebook
First of all, major cover appreciation because I adore this cute and colourful illustration! I saw Moore's other covers and they're all just as gorgeous and I can't wait to read them! Moore is a new to me author in the romance genre that I'm pleased to have discovered. The Heart of a Peach surprised me with its depth and character growth and while what our protagonist experiences in the first half of the book was (imo) pretty dark, this book ended with a lighthearted and positive HEA. CW: abuse (emotional, mental and verbal), gaslighting.
I enjoyed Moore's writing. It flowed well and I quickly got into the story and sped through it. I gotta say that many of the characters in this book were despicable humans and they really got my blood boiling with all the nasty things they said; especially Olivia's asshat of a fiancé, her future MIL, and her father! Her father was probably one of the most despicably misogynistic characters I've had the displeasure of reading lately and it absolutely boggles me that a father can say such disgusting things to their child.
*but breathe*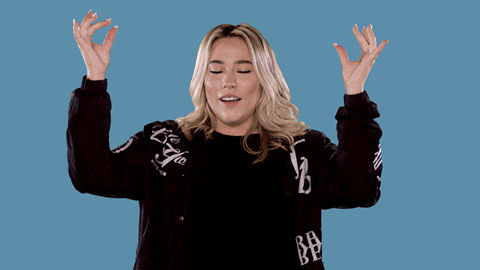 I wasn't sure whether I'd like Olivia at first. She's very meek and hides her "real" self behind this facade of perfection that she feels the need to put on to please everyone (but herself). She allows her parents to control her movements and dictate her life because of something that happened when she was a teenager that caused her parents "deep shame" and resulted in them moving to Fox River. She's so lost in her feelings of worthlessness and of never being perfect enough that she lets other people walk all over her and treat her like absolute crap until she meets Denver. I really enjoyed her character growth through this story as it's very uplifting and it felt believable, but I'm kinda sad that it took a man (albeit a good one) to make her realise she was worth more and deserved better. Denver's a cookie-cutter grumpy guy with a heart of gold and is actually a total softie, but these types of heroes are my weakness so of course his character won me over. He was so sweet and caring and I loved his relationship with his brothers. I loved how music brought them all together and they even produced family albums (so cute)?!
But let's come back to the romance. I'm not a fan of insta-love and this had insta all over it. I was bothered because as both our protagonists' became increasingly consumed by each other, I just didn't feel or understand their connection. I liked both Olivia and Denver individually but when they were thrown into this pot of instalove, it just didn't work for me. That said, the more I saw them together (and the more I put the instalove out of my head), the more I rooted for them and their very sweet and wholesome connection. I loved how much Denver supported Olivia and encouraged her to take her time to find herself and what made her tick outside of what her parents demanded of her.
TL;DR: The Heart of a Peach was more than just a sweet romance between two opposites. This was a story about learning how to love and accept yourself. It's about family and friendships and learning that it's okay to not be perfect because if the people in your life truly love you, they'll accept you as you are. This was an enjoyable read by a new-to-me author and I can't wait to come back to Fox River to learn more about the MacKenna brothers!
Have you read The Heart of a Peach or is it on your TBR?