We're back with another Sundays in Bed With… meme! This meme dares to ask you what book has been in your bed this morning and is hosted by Midnight Book Girl. Come share what book you've been you've spent time curled up reading in bed with, or which book you wish you had time to read today!
It's now going on 9PM on a Sunday and I'm wondering where my day went! Once I'm done writing this post I plan to get cozy in bed with Ignite the Sun. I'm reading this for my second TBR and Beyond Tours and I've got my tour date coming up at the end of next week, so be on the look out for my review then! I started reading this a bit the day before and what I've read so far isn't anything 'new' exactly but it was entertaining enough to reel me in, so I'm excited to dive back into it!
Once upon a time, there was something called the sun… In a kingdom ruled by an evil witch, the sun is just part of a legend about light-filled days of old. Luckily for everybody in the kingdom, Siria Nightingale is headed to the heart of the darkness to try and restore the light–or she will lose everything trying.

Sixteen year-old Siria Nightingale has never seen the sun. The light is dangerous, according to Queen Iyzabel, an evil witch who has shrouded the kingdom in shadow. Siria has always hated the darkness and revels in the stories of the light-filled old days that she hears from her best friend and his grandfather. Besides them, nobody else understands her fascination with the sun, especially not her strict and demanding parents. Siria's need to please them is greater even than her fear of the dark. So she heads to the royal city–the very center of the darkness–for a chance at a place in Queen Iyzabel's court.

But what Siria discovers at the Choosing Ball sends her on a quest toward the last vestiges of the sun with a ragtag group of rebels who could help her bring back the Light … or doom the kingdom to shadow forever.
What are you currently reading?
To say this week was a hot mess would be a pretty big understatement. Starting at 4AM on Tuesday morning when we rushed dad to the emergency. It's always terrifying to get that "middle of the night" phone call especially when it comes from a parent who's usually calm and collected in most situations. Thankfully dad is fine now–it was a minor scare but the MRI was clean and it actually highlighted important neurological issues that have been affecting him over the last year, so I guess that's a positive in all the bad light?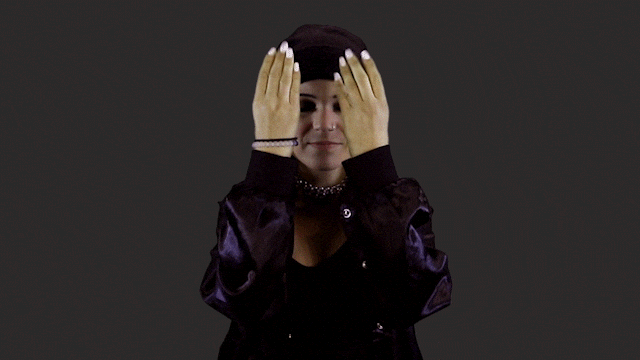 Then on Thursday, my uncle (dad's brother) informs us that his whole household tested positive for COVID two weeks ago but they had just got the all clear that day. What shocked me was the fact that my uncle and his wife asked my parents to go biking with them the Sunday before they were cleared and didn't bother mentioning it then. Um… Excuse me?! 1. Not saying anything about testing positive, especially if you've potentially exposed people at your work etc., and 2. Why are you going out before you're cleared knowing you had tested positive?! I was shook. Flabbergasted. RAGING!!! Because HOW IRRESPONSIBLE CAN YOU BE? What makes it even worse is that my aunt is a doctor and THIS is how she behaves? Not mentioning anything because you're worried about your reputation and practice without considering how this might affect other people? This is exactly how the disease is spread because people like this exist and it made us all so upset. Luckily for us, we had the means to pay to get everyone in the household tested and thankfully, we all came back negative yesterday. I just… *woosah* I can't believe I'm related to people like this lol
Reading & Blogging Recap
With this week being the epic wreck that it was, I retreated big time into reading (but admittedly also gaming) and it's been great. I'm still mostly on blog tour reads (okay who am I kidding, I'm still only doing blog tour reads) but I admit that I've been in a bit of a weird reading mood lately. The feeling has been building for two weeks now and I'm glad that the blog tour reads have kept me going but I do feel the urge to read something different, I just don't know what yet. Welp, being a mood reader can be really frustrating 😅
On that note, here's what I posted this week ICYMI:
Blog Tour Review: A House is a Body by Shruti Swamy
Top 5 Saturday: Underrated Books/Hidden Gems
Blog Tour Review: With or Without You by Caroline Leavitt
First Lines Friday: 07 August
#WWWWednesday: 05 August
Blog Tour Review: The Good for Nothings by Danielle Banas
#TopTenTuesday: Books with Colours in the Title
eARC Review: Always Only You by Chloe Liese
#5OnMyTBR: Long Books
TRACK HIGHLIGHT
It's an upbeat track but if you listen to the lyrics it's fairly bittersweet. I feel like Troye is one of those pretty underrated artists that deserve so much more love? IDK. I love him and this song grew on me very quickly. I can't stop listening to it!
🎶 "You ran away to find something to say / I went astray to make it okay / And he made it easy darlin' / I'm still in love and I say that because / I know how it seems between you and me / It hasn't been easy darlin'." 🎶
I hope everyone is managing to stay healthy and safe, and are doing well! Let me know how you've been in the comments below.
Take care of yourselves and of each other, friends 🖤