We're back with another Sundays in Bed With… meme! This meme dares to ask you what book has been in your bed this morning and is hosted by Midnight Book Girl. Come share what book you've been you've spent time curled up reading in bed with, or which book you wish you had time to read today!
I spent Sunday morning in bed finishing my read of The Invincible Summer of Juniper Jones and let me tell you friends… The tears did not stop for the last 30%! Oh granola, I'm an emotional reader and we all know how intense emotions have been running these last few weeks but… This book was just… so everything? It was heartwarming and heartbreaking. It's a poignant YA historical fiction coming-of-age story about race, friendship and family. It's out later this month (16 June) and it couldn't be more relevant right now. I'll be sharing my review for it as part of the FFBC blog tour on Wednesday, so keep an eye out!
It's the summer of 1955. For Ethan Harper, a biracial kid raised mostly by his white father, race has always been a distant conversation. When he's sent to spend the summer with his aunt and uncle in small-town Alabama, his Blackness is suddenly front and center, and no one is shy about making it known he's not welcome there. Except for Juniper Jones. The town's resident oddball and free spirit, she's everything the townspeople aren't―open, kind, and full of acceptance.

Armed with two bikes and an unlimited supply of root beer floats, Ethan and Juniper set out to find their place in a town that's bent on rejecting them. As Ethan is confronted for the first time by what it means to be Black in America, Juniper tries to help him see the beauty in even the ugliest reality, and that even the darkest days can give rise to an invincible summer.
What are you currently reading?
This week has probably been one of my most unproductive weeks since I started working from home two months ago. We were supposed to return to working at the office on 01 June but that has now been extended for another month. This also means that my big move will be postponed until the end of the month so I'm trying to gather up my reserves of strength because I'm definitely going to need it living here for a month longer than initially planned! As I'm sure many of you are too, I'm tired. I'm tired of being tired… I'm just… Tired. Sorry, this isn't really positive but I've been in a bit of a mental slump especially over the last two weeks and… I don't even know anymore lol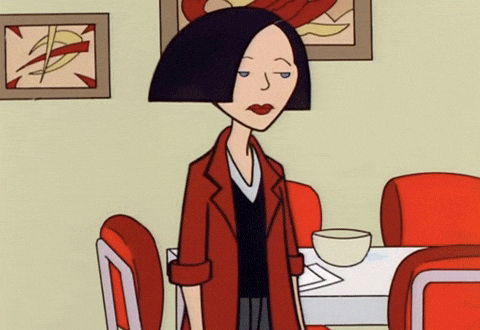 Reading & Blogging Recap
My reading progress hasn't been so grand this past week but I'm definitely having to kick myself into gear as I have three tours coming up next week! I've been feeling like picking up a physical book lately as it's been a very long time since I've done that because I've been mostly reading ARCs. But considering how not-great my reading has been I don't know if I'll be able to balance it with my tour reads so I'm holding off until I get a bit more breathing room (which might be a while)! I've been doing okay on the blogging front but decided to give myself a break on Thursday. I haven't been hopping much this week though, so I'm sorry about that! Will try to catch up as soon as I can. For now, here's what I posted this week ICYMI:
Top 5 Saturday: Books Set Near/On the Sea
First Lines Friday: 05 June
Blog Tour Review: Promises Forged (Venators #2) by Devri Walls
Review: The Fallen Angel (The Great Devil War #5) by Kenneth B. Andersen
#WWWWednesday: 03 June
#TopTenTuesday: Summer Vibes
#5OnMyTBR: LGBTQ+ Main Character
Goodreads Monday: Romanov by Nadine Brandes
TRACK HIGHLIGHT
It's been another week of Sara Bareilles. I love her voice and songs so much but I'm also definitely one of those people who listens to sad songs to feel better? 😂 It's cathartic! This one has been much played this week 💙
I hope everyone is managing to stay healthy and safe. If any of you ever need an ear or someone to talk to, please know you can always reach out. Take care of yourselves and of each other, friends 🖤