Hey, hey friends! I'm so excited to be back for another @WriteReads blog tour for book two of the Venators series: Promises Forged. This was such a fun and fast-paced read and I can't wait to share my review with all of you 😍 Be sure to check out all the other bloggers participating in this tour over here. You can also read my review for book one here.
Super big thanks to Dave for organising these tours and to the author, Devri Walls, for providing a free copy in exchange for an honest review! Let's get to it…
Goodreads: Promises Forged (Venators #2)
Published: 30 April 2019
Genre: Young Adult, Urban Fantasy, Supernatural
Panda Rating:

It has been mere days in the world of Eon, where Rune Jenkins, her twin brother Ryker, and their friend Grey have been trapped, fighting for their lives. After discovering the truth of their ancestry, the three are far from home, and far from anything resembling their mundane lives of the past. While Ryker is still held captive by the eerily beautiful Zio and her goblins, Grey falls into the clutches of Feena, the Fae queen. She begins to drain his soul bit by bit to feed her dark underground garden, and Grey has no hope of escaping on his own.

It is now up to Rune to save Grey, as his precious time slips away inexorably. But the Council has denied her permission to embark on a rescue mission, until she can harness her Venator gifts and prove herself capable of venturing into the Fae queen's territory. As Rune discovers that promises in Eon are forged with life-or-death consequences, she realizes that she must act quickly, or else be swallowed and Grey along with her by the dangers of Eon
Holy granola, what a ride! When Dave asked me to join the blog tour for the second Venators book I didn't hesitate to say yes. Although it wasn't perfect, I really enjoyed book one and I was obviously hoping to feel the same about book two. What I didn't expect was to love it so much more! I needed book three yesterday, thankuverymuch! I can't believe we're going to have to wait months for the next instalment after everything that happened in this book! Oof… Where do I even start?!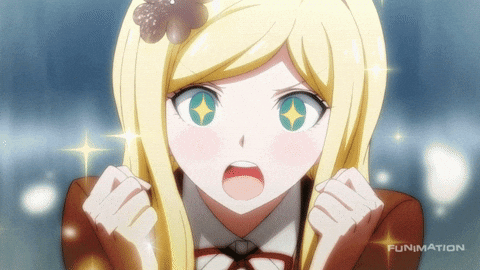 Walls continues to do a fantastic job in bringing Eon to life in this book. Although there are a lot of details and the world is complex, with many characters, a whole lot of politics, cultures and customs, Walls' ability to present it all in such a simple and easy to digest way made this quite the speedy read; especially in the latter half of the book because once we hit that (roughly) 50% mark, the story just zoomed through to the end! There was so much action in this book and I loved it 😍 A good portion of the book is spent in a faerie forest and if there's one thing I've learned through my fantasies is that you really don't fork with the fae. This is where I have to say the story became much darker than I anticipated and while this place terrified me and gave me all the toe-curling goosebumps in the worst way, I was also so captivated by the imagery Walls presented. Talk about vivid! It was disgusting but fascinating. I felt completely grossed out but I also couldn't look away (Yeah, I really can't with myself sometimes 😂)! It was horrifyingly delightful. The dry, sarcastic humour continues to be one of my favourite things about the book as well and I found myself randomly chuckling at quite a few passages throughout the read.
What also impressed me was the character growth in this book. We get to learn more about the council, the areas they come from and their culture/customs, which I found fascinating. We also get insight into their duplicitous natures, in particular of Ambrose and Omri. I'm very curious to see how things unfold between these two races in the coming book(s) but without doubt, it won't be good! We also see more of Tashara who I really like but I'm curious as to what happens with her at the end of this book?
In book one, I loved Grey, my little cinnamon roll marshmallow man-boi, but had some issues with Rune, so I'm surprised to admit that she stole the show in book two. Don't get me wrong — I still loved Grey although I did find him a bit frustrating at the start, and oh my goodness what happens to him in this book was just so hard to read at times… My heart broke for him! He still has a long way to go in accepting himself and dealing with his demons but learn a bit more about his traumatic past (CW: allusions to sexual abuse) and I'm hoping that we continue to learn more in the coming book. That said, Rune definitely experienced the most growth in this book. While she started off much like in book one, she acknowledges and accepts her flaws and the attributes that make her so different from Grey. Their personalities are very Yin and Yang and that's obviously why they work so well together and she comes to realise that what she thought were her shortcomings can actually be wielded as strengths. I think a lot of her growth also had to do with a certain shapeshifter who (UGH) gave me life! I am so glad Beltran played a much bigger role in this book and he quickly became my favourite because I'm a total sucker for characters like his. The cheeky humour, smart banter, the soft deeply caring side he hides behind the fun, flirty, carefree persona. *grabby hands* Is he a little cookie cutter? Sure, but give me more, please! 😂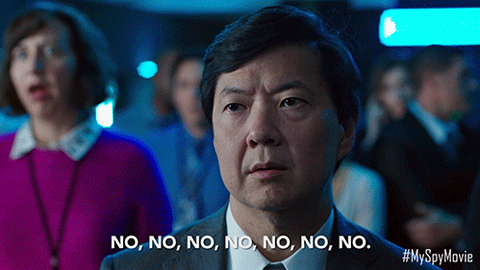 This does lead me to the one aspect of the story that has me waffling a bit and that's the romance. Is this me, the sucker for all the love things, saying that? Sadly, yes because I got strong love triangle vibes in this book and I… Well, we all know how I feel about love triangles, right? 😂 That said, all the budding romances really had me rooting for them in some way and this has me feeling even more conflicted because how do I even make ships now?! I will just say that the dance scene with Rune and Beltran… Holy forking shirtballs, friends. *fans self* …Holy forking shirtballs! I'm obviously hoping that the ships start to simplify in the next book but I have a feeling we won't be that lucky and I'm honestly a little meh about it LOL
Overall, I don't know what to say other than I loved this book! So many more intriguing elements were introduced — including Ryker, who I didn't mention in my review because we don't see a lot of him but what we do see of him and Zio is definitely not good. Everything that unfolds in book two spells a whole world of trouble in the future for our fine young Venators and their gang. Basically, I just really need book three now. Please? Also, if you like fantastical worlds, all the magical creatures, fast paced and action packed stories, dry sarcastic humour and characters who worm their way into your heart, then what are you waiting for? Pick this book up already!
Devri Walls is a US and international bestselling author. Having released five novels to date, she specializes in all things fantasy and paranormal. She is best known for her uncanny worldbuilding skills and her intricate storylines, and her ability to present this all in an easy-to-digest voice. Now gearing up for her first national release, Devri is excited to introduce her sixth novel, book one in the Venators series. She loves to engage with her loyal following through social media and online sessions she organizes for her readers. Devri lives in Meridian, Idaho with her husband and two kids. When not writing she can be found teaching voice lessons, reading, cooking or binge watching whatever show catches her fancy.
Have you read the Venators series or is it on your TBR?