We're back with another Sundays in Bed With… meme! This meme dares to ask you what book has been in your bed this morning and is hosted by Midnight Book Girl. Come share what book you've been you've spent time curled up reading in bed with, or which book you wish you had time to read today!
This Sunday I spent a good chunk of the day reading The Wrongful Death which is Book III in The Great Devil War series. Although there are some bits that I'm not enjoying so much, mostly an awkward pre-pubescent romance that seems a little forced. I honestly wish the 'relationship' between two characters was platonic as I think it'd be more believable. Still, I'm really enjoying Andersen's imagination of hell. The more I read the series the more I wonder what inspired and continues to inspire Andersen to bring this hellish world to life. It's so interesting but also obviously very dark (even the humour).
An unfortunate chain of events makes Philip responsible for the untimely death of the school bully Sam—the Devil's original choice for an heir. Philip must return to Hell to find Sam and bring him back to life, so that fate can be restored. But trouble is stirring in Lucifer's kingdom and not even Philip can imagine the strange and dark journey that awaits him. A journey that will take him through ancient underworlds and all the way to Paradise.

The Wrong Death is volume 3 of The Great Devil War series.
What are you currently reading?
This week was a bit… unproductive? I got balloons on Thursday and one of my closest friends on Bali sent me a Bailey's flavoured cake and it is so decadent and delicious! I gave myself the day to do what I wanted to do: read and game (not work!) without being disrupted, so it was pretty perfect in that sense. I had my besties in India, the UK, USA and Ireland call me up that evening and they all sang me Happy Birthday which was really heartwarming 🥰 I'm so thankful for the good people in my life and I've decided that I'm glad for the lessons I learn from the not-so-good people in my life, too!
On top of getting balloons this week, I also hit one of my 2020 blogging goals a few days after my born day and it was an amazing feeling to realise that I reached this milestone on my blog. I never ever thought this would be a possibility as an international blogging and book reading nobody but… you all have continued to follow and engage with me and it makes my heart so happy! This was probably the best birthday present I could've received, so a huge thank you to everyone who follows me and made it happen! 💞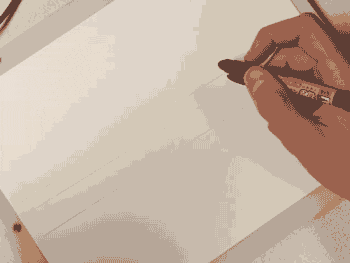 Reading & Blogging Recap
I think I was a bit more active on the blog this week but I'm still not back to blogging as frequently. Last week was also the first time I skipped a Top Ten Tuesday since I started participating last year, so that was definitely weird but I was also feeling incredibly lazy (it was my birthday after all!). I tried to blog hop as much as possible too but I feel like there's still more to catch up on every day! I'm sorry that I haven't been as active in blog hopping lately — if there's a post you'd like me to check out from this week, drop your link in the comments below and I'll head on over 😍
But anyway, before I waffle on more, here are the posts I made this week:
Review: The Ruins by Scott Smith
Top 5 Saturday: Books with Plant/Flower Covers!
First Lines Friday: 22 May
Review: Killers of the Flower Moon by David Grann
Animal Crossing New Horizons Book Tag!
Review: Sourdough by Robin Sloan
#WWWWednesday: 20 May
#5OnMyTBR: Unconventional Formats
TRACK HIGHLIGHT
I've been on a bit of a throwback kick with my music ever since listening to Dedra's Beach Read playlist last week. I've been particularly enjoying listening to A Fine Frenzy again and it's giving me such nostalgic feels. I love it! 🧡 Anyone listen to this song over a decade ago (2007, what's up)?
Fun fact: She's Queenie from the Fantastic Beasts films 😍
How has your week been? Did you get a lot of reading done?
Hope you had a great weekend and have a great week ahead! 😊