We're back with another Sundays in Bed With… meme! This meme dares to ask you what book has been in your bed this morning and is hosted by Midnight Book Girl. Come share what book you've been you've spent time curled up reading in bed with, or which book you wish you had time to read today!
This Sunday I spent part of the day in bed with The Die of Death which is book II of The Great Devil War by Kenneth B. Andersen. It's nice to be back with Philip after book one — I feel in ways that he has grown a lot although time didn't pass in the real world when he was in hell. I'm looking forward to learning more about Mortimer (Death) and seeing what happens next!
Philip's adventures as the Devil's apprentice have changed him—in a good way. Although he misses his friends in Hell, he has made new friends in life.
But when the future of the underworld is threatened once again, Philip's help is needed. Death's Die has been stolen and immortality is spreading across the globe.
Philip throws himself into the search—and discovers a horrible truth about his own life along the way.

The Die of Death is volume 2 in The Great Devil War-series and winner of the ORLA-Award.

The Great Devil War-series is a humorous and gripping tale about good and evil, filled with biblical and historical characters, such as Judas, Goliath, and Pontius Pilate, as well as modern figures such as Elvis Presley, Albert Einstein, Winston Churchill, and many more.

The Great Devil War-series is a Danish bestseller, topping library and school reading lists among teens and young adults. The books have been published in more than ten countries and have won numerous awards. 
What are you currently reading?
It felt good to get back to blogging this week! The break I took last week really helped me feel less overwhelmed and I've also managed to find a solution to my situation. I've discussed it with work and they've given me the okay for it as well, so I'll soon be leaving this toxic house in Bali and I'll be moving to Jakarta until further notice. I'm very lucky that my work is flexible and understanding of my situation, and while I'm obviously going to be sad to leave the 'tropical paradise' that is Bali, it's still not too far away if ever I feel like visiting!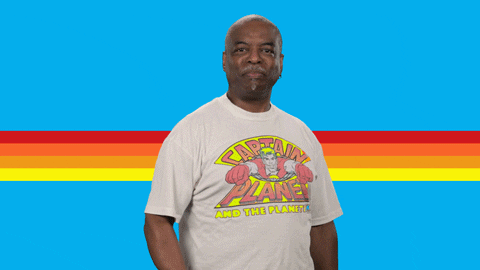 Work has been quite mental all of last week but I'm hoping it will slow down a bit next week. I've still been playing Animal Crossing (and I'm actually re-thinking of re-doing my whole island completely) but I've also been starting to read a bit more as well. It feels nice to come back to reading (and my eyes are also thanking me for it) though!
Reading & Blogging Recap
Like I said I have come back to reading a bit more this past week but I'm still not doing as much as before. It has been a helluva weird couple of months and I'm more than certain 2020 just needs to be cancelled now. Please. I was planning to participate in the SeaMAYdenathon hosted by the amazingly talented Leelynn & Mir this month but I don't think I have the capacity to handle joining in right now (especially with the reads) and so I think I'm going to 'let it go' now (lest a repeat of April's very failed O.W.L.s happens again)! It makes me so sad to say it but I also know that I just can't do it right now. Sorry, ladies!
But anyway, before I waffle on even more, here are the posts I made over the last two weeks:
Top 5 Saturday: Books by Debut Authors
First Lines Friday: 15 May
The Henna Wars Blog Tour: Review and Favourite Quotes
#WWWWednesday: 13 May
#TopTenTuesday: Books I should've abandoned!
The Hopes and Dreams of Libby Quinn Blog Tour Review
Harrow Lake Blog Tour Review
eARC Review: To Kill A Mocking Girl (A Bookbinding Mystery #1) by Harper Kincaid
Auxiliary: London 2039 Blog Tour Review
April Monthly Wrap Up!
#5OnMyTBR: Contemporaries
TRACK HIGHLIGHT
I've been listening to the Beach Read playlist made by Dedra @ A Book Wanderer all day! I'm loving all the tracks, especially the one below (which is one of my all time favourite songs), and it's just such a great playlist. You should definitely check it out and read her review while you're at it and then maybe go follow her blog too since you're already there and she makes great content! 😉
How has your week been? Did you get a lot of reading done?
Hope you had a great weekend and have a great week ahead! 😊