I'm back with another blog tour and this time it's for Auxiliary: London 2039 by Jon Richter. Special thanks to Heather @LifeBookish for inviting me to join this blog tour and to the author and publisher for the e-ARC in exchange for an honest review.
Don't forget to check out the other bloggers who are also on this tour!
Goodreads: Auxiliary: London 2039
Publisher: TCK Publishing
Release Date: 01 May 2020
Genre: Science Fiction, Dark Fiction
Panda Rating:

The silicon revolution left Dremmler behind, but a good detective is never obsolete. London is quiet in 2039—thanks to the machines. People stay indoors, communicating through high-tech glasses and gorging on simulated reality while 3D printers and scuttling robots cater to their every whim. Mammoth corporations wage war for dominance in a world where human augmentation blurs the line between flesh and steel.

And at the center of it all lurks The Imagination Machine: the hyper-advanced, omnipresent AI that drives our cars, flies our planes, cooks our food, and plans our lives. Servile, patient, tireless … TIM has everything humanity requires. Everything except a soul. Through this silicon jungle prowls Carl Dremmler, police detective—one of the few professions better suited to meat than machine. His latest case: a grisly murder seemingly perpetrated by the victim's boyfriend. Dremmler's boss wants a quick end to the case, but the tech-wary detective can't help but believe the accused's bizarre story: that his robotic arm committed the heinous crime, not him. An advanced prosthetic, controlled by a chip in his skull.

A chip controlled by TIM.

Dremmler smells blood: the seeds of a conspiracy that could burn London to ash unless he exposes the truth. His investigation pits him against desperate criminals, scheming businesswomen, deadly automatons—and the nightmares of his own past. And when Dremmler finds himself questioning even TIM's inscrutable motives, he's forced to stare into the blank soul of the machine.
Wow. I… I've just finished reading this and I'm not even sure what to think or say about it? I guess I should've paid more attention to the fact that this is considered "dark fiction", which is a genre I've never read before. I read this as part of a blog tour and it ended up being just a bit outside of my comfort zone, but that's what I love about these tours!
Auxiliary: London 2039 started off similarly to other sci-fi novels that I've read before. I recognised elements in the story that were present in books like Scythe, Warcross, and Ready Player One to just name a few, and of course, so I was immediately here for the concept. This world where The Imagination Machine (TIM) regulates society and where most traditional working roles have been taken over by a host of machines and AI, was equal parts fascinating but also terrifying. Richter takes innovations that already exist (3D printers) and concepts that are already somewhat familiar (the Internet of Things) and gave it a dark twist in the story that was terrifying because you could very easily imagine these things happening. I honestly don't think I've ever been so scared of a 3D printer in my life and if those things become a household staple, I'm never going to have one! Lol it was definitely an interesting look at the dark side of technology in our lives.
That said… I found it difficult to connect with the characters, especially with our MC, Carl Dremmler. He fits the tortured alcoholic detective character trope very neatly and I thought he would be a likeable enough character at the start… But then things got weirdly sexual and objectifying and it… really threw me off because it seemed to come out of nowhere. Dremmler was basically this skeezy old dude who was horny pretty much always? 🙈 He would also objectify certain female characters we meet and it only served to make me dislike him more. Other than Dremmler, whose arc didn't really grow, the other characters were mere props to move the story along. There was some interesting rep in this book with non-binary characters known as 'neuts', although their pronouns ('ve' and 'ver') threw me off at first and I was convinced that the author was making typos… 😅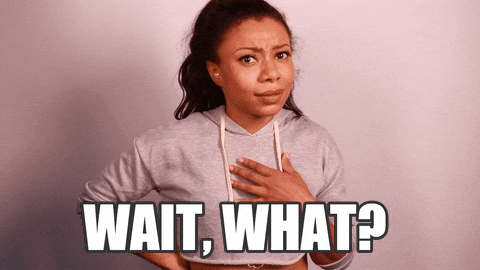 The mystery/thriller aspect of the plot was good and it kept me turning the pages to find out what happens next—was it the robots or was it something else? It's not a fast paced read, although Richter's writing flows well, but I also think a few scenes could've been cut without the story losing anything. I'd say I was quite engaged with the story until the last 30% when I felt like the plot kind of exploded and it became very rushed. The climax was also weird and unnecessarily sexual. *Minor spoiler here* but it involves horrifyingly modified sex robots being used as a torture method and … Well, dark fiction, I guess? 😅 It completely threw me for a loop but thankfully, the author didn't go into explicit details, and we moved on pretty quickly. There was a plot twist at the end that surprised me but left me more confused than anything and while the ending came very abruptly, I guess it wasn't exactly open-ended or a cliffhanger.
In the end, I'm still not sure how to feel about this. I loved the setting and the thriller aspect but the unnecessary sexualisation of characters and the plot was weird. I guess I'm glad that I gave it a chance though and that I can now say I've tried dark fiction? All I know for sure is that I wasn't ready for it! 🤣
Jon Richter writes dark fiction, and is the author of two gripping crimes thrillers, Deadly Burial and Never Rest, as well as two collections of short horror fiction (Jon Richter's Disturbing Works, Volumes One and Two). Jon writes whenever he can, and hopes to be able to bring you more macabre tales in the very near future. Jon lives in London and spends some of his time hiding in the guise of his sinister alter ego, an accountant called Dave. When he isn't counting beans, he is a self-confessed nerd who loves books, films and video games – basically any way to tell a great story.
If you want to chat to him about this, or about anything at all, you can find him on Twitter or Instagram; he'd also love it if you would check out his website!
Have you read Auxiliary: London 2039 or is it on your TBR?