We're back with another Sundays in Bed With… meme! This meme dares to ask you what book has been in your bed this morning and is hosted by Midnight Book Girl. Come share what book you've been you've spent time curled up reading in bed with, or which book you wish you had time to read today!
This Sunday I spent the day in bed with Donut Disturb. After finishing an intense historical fiction yesterday I thought I'd pick up something a bit happier so I went for an enemies-to-lovers romcom because of course. I chose this because the cover is cute, although now I'm realising the fact that she doesn't have eyes is kinda creepy–I was distracted by the hot pink title and donut! I don't think I'm jamming with it as I started skimming through big chunks of it at around the 20% mark. There's not much character development but also I feel like a lot is happening but also not a lot is really happening, if that makes sense? I'm also finding the heroine more annoying than funny! It's making me eager to pick up my next read though, so mission accomplished 😂
A full-length STANDALONE romantic comedy from author Melissa Williams. A hot cop and a donut baker, what could go wrong?
It was a donut emergency. A dough or die moment.
At least, that's what I'm telling myself. It would explain why, from the moment Baxter DeCavhalo comes crashing into my kitchen, I've been acting out of character.
Why I'm sharing secret donut recipes, licking frosting off fingers that aren't mine, and falling for the off-limits neighbor. I know better, I need to be focusing on my bakery and my next donut creation…but there's just something about Bax that keeps me coming back for more.
It's not the heat of the kitchen that's getting to me, it's Bax. And this slow burn is about to combust.
What are you currently reading?
This past week saw me really struggling to find my motivation to do work related things. I was already having a bit of a difficult time at work prior to this whole *gestures at world* thing, but it has been getting worse since WFH for such a long period of time. I'm really… Not a responsible adult in the sense that I really suck at self-discipline largely, in part to my general tendency to be lazy AF 😂 In the past six or so months I've found my passion for my work rapidly decreasing and it's making it hard to stay focused and be productive. I definitely feel guilty but I think this is more of a reason why I need to take some time for myself next year to really figure out what I want to do. Even if it means *gulp* a big career change or a 360° change in my life trajectory. It terrifies me but I think it really needs to happen because I've been feeling quite lost lately.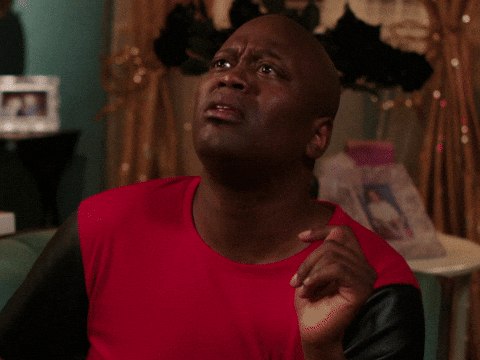 Well, that got more serious than I anticipated. Sorry! 😅 I just thought I'd share some thoughts going through my head as I'm struggling to stay motivated and productive right now. I know I'm incredibly lucky because I still have a job though!
Reading & Blogging Recap
Reading has still been pretty slow. I've only read one book since last week but I've just come to accept that this is how it's going to be for a while. I think as long as I don't miss my blog tour stops and keep up with as many ARCs as possible, I will take it easy on the guilt and pressure I'm putting on myself. As a lot of you lovely friends have been telling me, it's a weird time for everyone and we're all (kinda) in the same boat (or we're at least in neighbouring boats)! 😂 The blogging front has also been sort of slow but here are the posts I made this week ICYMI:
Top 5 Saturday: Books to Read While Stuck Inside
They Went Left Blog Tour: Review and Favourite Quotes
eARC Graphic Novel Review: Eat, and Love Yourself by Sweeney Boo, Lilian Klepakowsky
First Lines Friday: 10 April
eARC Review: The Sunday Potluck Club by Melissa Storm
#WWWWednesday: 08 April
Gotham High Blog Tour: Review
#TopTenTuesday: It's Because of the 'GRAM!
Book Ending Spring 2020: The Cinderella Effect
Goodreads Monday: The Thirteenth Tale by Diane Setterfield
TRACK HIGHLIGHT
How has your week been? Did you get a lot of reading done?
Hope you had a great weekend and have a great week ahead! 😊