We're back with another Sundays in Bed With… meme! This meme dares to ask you what book has been in your bed this morning and is hosted by Midnight Book Girl. Come share what book you've been you've spent time curled up reading in bed with, or which book you wish you had time to read today!
This Sunday I should've spent the day in bed with Ruthless Gods. But if you guessed that I spent the day gaming, then you'd be 10,000% correct 😅 I'm reading this as a buddy read so I really need to get myself together and get cracking on it! I've got my first two blog tours coming up next week and yikes, this panda has not read anything in what feels like forever now 🐼 Curse you, gaming! 🙃
Darkness never works alone…
Nadya doesn't trust her magic anymore. Serefin is fighting off a voice in his head that doesn't belong to him. Malachiasz is at war with who–and what–he's become.
As their group is continually torn apart, the girl, the prince, and the monster find their fates irrevocably intertwined. They're pieces on a board, being orchestrated by someone… or something. The voices that Serefin hears in the darkness, the ones that Nadya believes are her gods, the ones that Malachiasz is desperate to meet—those voices want a stake in the world, and they refuse to stay quiet any longer.
What are you currently reading?
So have I really done anything other than game for the whole week? Nope. Well, okay, that's a small lie. I did work when I was supposed to with some gaming breaks thrown in here and there! I've also attempted to pick up one or two books — two of which are for the blog tours I'm joining next week (EEK!) — but I'm really struggling to have anything pull me in.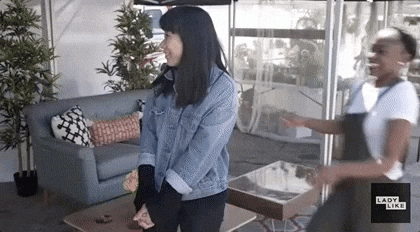 On a more positive note, I've been having a lot of video calls with different groups of friends and it's making me quite happy. Growing up as a third culture kid means the majority of my besties are spread out globally from Australia, India, Europe, the UK and America. My clock app on my phone is full of many time zones 🤣 We do a lot of reminiscing and talking about things other than the pandemic, plus it's always just really nice connecting with them again, especially when we're all busy with our own lives daily and don't always have this much time to catch up.
Reading & Blogging Recap
So… I haven't finished one book since Wednesday? And the book I finished then was Warcross (which I was already 98% finished with at that point). So, yay for me?! *welp* The blogging front has been going better than the reading, although to be honest, these haven't been my best posts 😂 I also have quite a few reviews that I still need to write or re-write after reading through my first attempt at writing it last week and realising I'm making zero sense LOL lotsa brain farts happening over here 🙃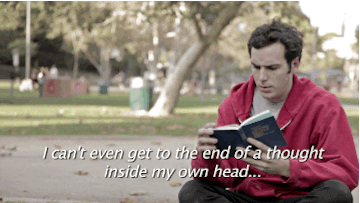 And on that note, here's what I posted this week ICMYI:
Review: The Trials of Morrigan Crow (Nevermoor #1) by Jessica Townsend
Top 5 Saturday: Books to Read While Stuck Inside
Book Ending Spring 2020: The Wedding Tag!
First Lines Friday: 03 April
O.W.L.s Magical Readathon Announcement & Possibility Pile!
March Monthly Wrap Up
#WWWWednesday: 01 April
#TopTenTuesday: 10 Signs You're A Book Lover
#5OnMyTBR: Humorous Books
Goodreads Monday: The Institute by Stephen King
TRACK HIGHLIGHT
How has your week been? Did you get a lot of reading done?
Hope you had a great weekend and have a great week ahead! 😊