We're back with another Sundays in Bed With… meme! This meme dares to ask you what book has been in your bed this morning and is hosted by Midnight Book Girl. Come share what book you've been you've spent time curled up reading in bed with, or which book you wish you had time to read today!
I wished I spent more time in bed reading Warcross today! I'm finally reading this with some lovelies at TBR and Beyond on Facebook. I technically started reading this yesterday arvo but haven't got very far coz I finished another romance. This'll be my first book by Marie Lu and I'm excited to discover her writing! I'm enjoying it so far 🙂
When a game called Warcross takes the world by storm, one girl hacks her way into its dangerous depths. For the millions who log in every day, Warcross isn't just a game—it's a way of life. Struggling to make ends meet, teenage hacker Emika Chen works as a bounty hunter, tracking down players who bet on the game illegally. When Emika hacks into the game illegally, she's convinced she'll be arrested, and is shocked when she gets a call from the game's creator, the elusive young billionaire Hideo Tanaka, with an irresistible offer. He needs a spy on the inside of this year's tournament in order to uncover a security problem … and he wants Emika for the job. In this sci-fi thriller, #1 New York Times bestselling author Marie Lu conjures an immersive, exhilarating world where choosing who to trust may be the biggest gamble of all.
What are you currently reading?
I'm sure we can all agree that with everything happening around the world lately its been a helluva week! I know I'm not the only one whose feeds are inundated with anxiety inducing news. With all the negative energy being spread worldwide, I just wanted to send out all the happy thoughts and positive energy to every single one of you! If you're worried, would like to share your thoughts or just have someone (random) to talk to, I'm here with an ear if you need it! We're gonna be okay, friends 💜
Here's a gif of a corgi being very happily vacuumed that I hope will put a smile on your face today, even if for just a few seconds!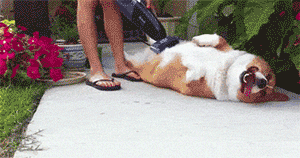 Reading & Blogging Recap
If you can't tell by my recent reviews, I've been reading a lot of romances/romcoms lately! I don't know if it's because I'm in a full-on romance mood or if it's just because I'm having a hard time concentrating on reads with everything going on. I think I'm in this weird almost-funk of a mood that has definitely affected my reading! It seems that the simplicity of romances is what's getting through to me so I'm rolling with it and will keep reading whatever works to escape the reality of current world events 😅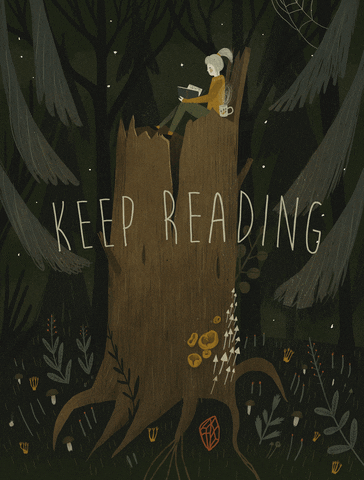 Things have been business as usual on the blogging front though. Here's what I posted this week ICMYI:
Top 5 Saturday: Books with Beautiful Covers
Review: The Guy on the Left (The Underdogs #2) by Kate Stewart
First Lines Friday: 13 March
Would You Rather — Bookish Edition
The Deep Blog Tour: Review & Favourite Quotes
Review: Magic Unleashed (Venators #1) Blog Tour
#WWWWednesday: 11 March
#TopTenTuesday: Authors I Follow on Social Media
Review: The Guy on the Right (The Underdogs #1) by Kate Stewart
Goodreads Monday: Purple Hibiscus by Chimamanda Ngozi Adichie
How has your week been? Did you get a lot of reading done?
Hope you had a great weekend!