Hello, friends! I'm back with another The Fantastic Flying Book Club blog tour today and this time it's for The Deep! Every time I get picked to be part of any FFBC blog tour I die a little bit inside out of pure happiness because it's always such a privilege 🥰 Huge thanks to FFBC for organising these amazing tours and to the authors as well for making the eARCs available to us.
Be sure to click on the banner above to see the other bloggers on tour! 😊
The Deep
Publisher: Transworld Digital
Release date: 10 March 2020
Genre: Historical Fiction, Horror, Mystery/Thriller

Panda Rating:

Someone, or something, is haunting the Titanic.

This is the only way to explain the series of misfortunes that have plagued the passengers of the ship from the moment they set sail: mysterious disappearances, sudden deaths. Now suspended in an eerie, unsettling twilight zone during the four days of the liner's illustrious maiden voyage, a number of the passengers – including millionaires Madeleine Astor and Benjamin Guggenheim, the maid Annie Hebbley and Mark Fletcher – are convinced that something sinister is going on . . . And then, as the world knows, disaster strikes.

Years later and the world is at war. And a survivor of that fateful night, Annie, is working as a nurse on the sixth voyage of the Titanic's sister ship, the Britannic, now refitted as a hospital ship. Plagued by the demons of her doomed first and near fatal journey across the Atlantic, Annie comes across an unconscious soldier she recognises while doing her rounds. It is the young man Mark. And she is convinced that he did not – could not – have survived the sinking of the Titanic . . .
Amazon (US) | Barnes & Noble | iTunes | Book Depository | Kobo | Google Books
Alma Katsu is the author of The Hunger, a reimagining of the story of the Donner Party with a horror twist. The Hunger made NPR's list of the 100 Best Horror Stories, was named one of the best novels of 2018 by the Observer, Barnes & Noble, Powell's Books (and more), and was nominated for a Stoker and Locus Award for best horror novel.

The Taker, her debut novel, has been compared to the early works of Anne Rice and Diana Gabaldon's Outlander for combining historical, the supernatural, and fantasy into one story. The Taker was named a Top Ten Debut Novel of 2011 by Booklist, was nominated for a Goodreads Readers Choice award, and has been published in over 10 languages. It is the first in an award-winning trilogy that includes The Reckoning and The Descent.

Ms. Katsu lives outside of Washington DC with her husband, musician Bruce Katsu. In addition to her novels, she has been a signature reviewer for Publishers Weekly, and a contributor to the Huffington Post. She is a graduate of the Johns Hopkins Writing Program and Brandeis University, where she studied with novelist John Irving. She also is an alumni of the Squaw Valley Community of Writers.

Prior to publication of her first novel, Ms. Katsu had a long career in intelligence, working for several US agencies and a think tank. She currently is a consultant on emerging technologies. Additional information can be found on Wikipedia and in this interview with Ozy.com.

Goodreads | Website | Twitter | Facebook | Instagram | Pinterest
Well… this was completely different than I imagined it to be! If you're expecting a fast-paced story full of haunting action then this won't be the book for you. It's not a horror where terrifying incidents are constantly shoved in your face but it's the creeping kind of mystery that works its way under your skin and before you know it you're feeling goosebumps, your mind is racing, and you're hanging on to the edge of your seat with anticipation and dread.
I wouldn't say it's a ghost story in the "traditional" sense but I'm also writing this from the perspective of someone who doesn't read ghost stories because I'm the Ultimate Chicken™️. There are rumours of hauntings on both ships and there are spirits and ghostly things like seances involved, but there aren't many "jumping" moments that shock or scare. The ghost element gets stronger towards the end but for most of the read the ghosts are of the 'psychological, ghosts from the past that linger due to guilt' variety. So while this was creepy it wasn't as scary as I expected!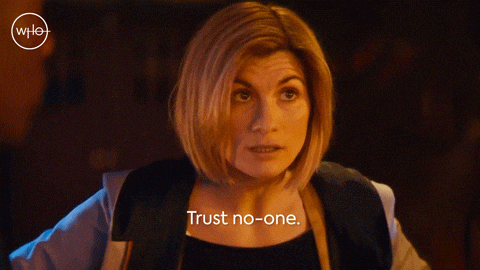 I found the characters mostly unlikeable and unreliable but I struggled with Annie Hebbley the most. I just couldn't empathise with her and I found myself growing increasingly frustrated up until the end. All the characters were full of secrets and dubious pasts they were trying to escape. I liked the gems that were dropped about them but I felt as if I never learned enough to fully care and I kept wanting more. I think the only character I liked and empathised with was Dai Bowen, and I was lost as to his purpose other than for passing entertainment. I'm still confused as to why he got so much time in the story when it resulted in nothing significant? There were other interesting revelations and intersecting storylines that Katsu included but again they didn't bring anything important to the story so I don't know what the purpose was other than to have an 'oh' moment.
That said, Katsu's writing is atmospheric and almost dreamlike. I think it leant the story a perfectly fitting surreal atmosphere that make you question whether the events were actually happening. The combination did make the story feel disjointed at times, especially as we went from one scene and character to another. But what Katsu did so well was to permeate the writing with a deep sense of foreboding and dread that slowly filled me up while reading and made me anxious to know what happens next right now. Katsu builds the tension and mystery up very well! I have to admit that while the explanation for the paranormal activities was interesting, I don't think that it gave the most satisfying ending after the build up. I found myself wanting more–more what I'm not sure, but just more!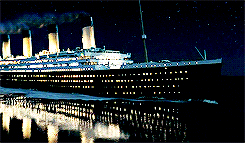 You can tell a lot of research has gone into the historical setting though and I enjoyed the descriptions of the first-class passengers and the Titanic itself. It was easy to picture the grandeur and luxury of the space. It's (still) mind-boggling to think of how much was fit onto a ship and how huge it must've been. The historic sinking of both ships did not play a very big role in the story though and was used mostly as a backdrop for the setting. I did like the author's note mentioning Violet Jessop as the spark of inspiration for the novel I had no idea she was an actual person who survived both disasters, so I found that historical tidbit fascinating! Another historical bit I found interesting (and I don't know if I'm the only who didn't know this) but doctors used to prescribe doses of cocaine as medicine?! Wowzer.
Despite expecting something completely different I still enjoyed this read. It's a slow-paced historical mystery that is terrifically built up with dread and the atmospheric writing really helps you immerse yourself in the old-time setting. The one great thing for the Ultimate Chicken like me is that this didn't end up being as scary/spooky as I thought it'd be, so if you're just like me and have been hesitating to read this because you're not sure if you can handle it, you definitely can! I enjoyed the writing and I'm looking forward to reading more by Katsu in the future.
Note: These quotes are taken from an advanced copy and are subject to change in the final copy.
Have you read The Deep or is it on your TBR?