I'm back with another @WriteReads blog tour and this time it's for the supernatural fantasy series: Venators! The thing I love most about being part of these awesome tours with the gang is that I discover so many new books that I really enjoy! So super huge thanks goes to Dave for organising these tours and thanks to the author for providing a free copy in exchange for an honest review!
Goodreads: Magic Unleashed (Venators #1)
Published: October 2016
Genre: Young Adult, Urban Fantasy, Supernatural
Panda Rating:

Six years ago, Grey Malteer was attacked by creatures he thought couldn't possibly exist. They repeated a word, calling him a name he'd never heard before…Venator. Since then, his life has been a hellhole of secrecy—hiding old pain alongside strange new abilities.

Rune Jenkins has an itch, as she calls it, but it's more than that. It's an anger that builds up like the inside of a boiler whenever she's around anything remotely supernatural. The pressure is growing steadily worse and she can't understand why. All she knows is—her control is slipping.

By order of an unknown council Grey and Rune are pulled through a portal in the St. Louis arch, landing them in an alternate dimension where creatures of myth and legend exist. A realm that calls them, Venators.

Made up of centuries old fae, vampires, werewolves, elves and succubi the council's corrupt nature becomes obvious as they seek to wield the newly returned Venators as weapons. Wedged in an impossible position, Grey and Rune must decide their fate—do they go against the council's wishes and help the innocents of this unforgiving land, or face the possibility of execution by the council.
I really enjoyed this fast-paced supernatural fantasy. There were some elements that stopped me from fully immersing myself in the story but it was a lot of fun to read and I'm looking forward to learning what happens next!
The story is set in two places: modern day earth complete with frat parties and college life, and Eon, the alternate world where all supernaturals such as fae, elves, werewolves, vampires, witches/wizards, dragons and a range of other creatures, are real. Yep, we get all the creatures! We spend a very small amount of time on earth before crossing over to Eon, although it took a while before this world's name was mentioned (our characters were there for several chapters before the name 'Eon' came up). Eon seems like a really shady and scary world that's full of unruly blood thirsty creatures. It's the kind of world that would very likely kill me within the first five minutes of setting foot on it LOL but death aside, it does sound like an interesting world!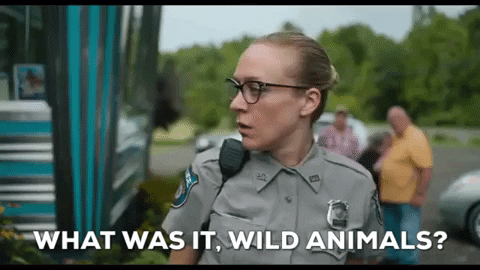 Walls' writing style is easy to follow and her descriptions of the setting are vivid, making it easy to envision the surroundings. The story flowed well although I thought there were some transitions that jumped a little too quickly from one scene to the next. We are pretty much thrown into the thick of the action from page one; it was almost like picking up a book from the middle of a story which was initially confusing but it didn't take long to catch on. The story seems to be more political than I thought it'd be but it's intriguing! I have to say though that the book is pretty full of tropes. I personally don't mind if the story is enjoyable and holds my attention but I can see how it could not be for readers. There's no romance but there is plenty to indicate that there will be much more in the coming books. I have a feeling there might even be some kind of love triangle too? (nooooo) But I'm desperately hoping I'm wrong 🙂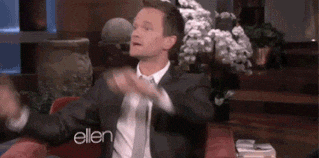 We're introduced to a lot of characters but many we don't learn much about. Grey and Rune are our MCs and we also see a lot of Tate and Verida, both of whom I liked a lot. I adored Grey! He's a smol cinnamon roll marshmallow man-boi that I just wanted to scoop up and never let go of! Must protecc at all costs. He had a rough childhood and there are allusions to his experiencing abuse and it's absolutely heartbreaking. He's "soft" but there's clearly strength in that. Rune was difficult to like although she's much better than her brother, Ryker. I found myself swinging back and forth between thinking her okay and disliking her intensely. I empathised with her once we learn her backstory but she continues to act childish/petulant, and it was difficult to see past that. I am curious to see how her arc will progress though and I'm hoping it gets better!
We learn intriguing bits of information about the side characters we meet, and I'm really hoping we get to learn more about them in the coming books too. The council was evil/corrupt but not as bad as I thought they'd be. I'm curious to see how this progresses now that the motivations behind the council's summoning of the venators has been 'revealed'. I feel like a few side characters have the potential to become more central in the future, such as Beltran and Tashara, who really intrigued me! I was surprised how much I liked both of them although Beltran's "romance arc" had me groaning and rolling my eyes just a *little* bit 😂 I can tell he has a lot running beneath the surface and I can't wait to find out just how deep it goes!
I'm genearlly not a fan of open endings and this one seemed to come out of nowhere. Obviously it has me eager to pick up the sequel to see what happens next, but I thought it was too abrupt and almost as if the characters were cut off mid-thought. That said, Magic Unleashed was a fun supernatural fantasy that was literally non-stop full of action. It's an easy and enjoyable read and I would recommend it for anyone who likes supernatural fantasy and intense action!
Devri Walls is a US and international bestselling author. Having released five novels to date, she specializes in all things fantasy and paranormal. She is best known for her uncanny worldbuilding skills and her intricate storylines, and her ability to present this all in an easy-to-digest voice. Now gearing up for her first national release, Devri is excited to introduce her sixth novel, book one in the Venators series. She loves to engage with her loyal following through social media and online sessions she organizes for her readers. Devri lives in Meridian, Idaho with her husband and two kids. When not writing she can be found teaching voice lessons, reading, cooking or binge watching whatever show catches her fancy.
Have you read the Venators series or is it on your TBR?