We're back with another Sundays in Bed With… meme! This meme dares to ask you what book has been in your bed this morning and is hosted by Midnight Book Girl. Come share what book you've been you've spent time curled up reading in bed with, or which book you wish you had time to read today!
I've spent the majority of today reading the Texting Series by Teagan Hunter and as of now I'm on the fourth book Text Me Baby One More Time. I've got mixed feelings because of the male MC. He was introduced in book one and what he did was beyond gross so I don't know how I feel reading his HEA? I'm curious about the female MC though so let's see if I make it through this one… This series has been so much fun to read though and it's given me all the light-hearted geek humour and laughs that I needed this weekend!
I love you, he said.
Forever, he said.
Turns out, he lied.

When he leaves me high and dry after a cross-country move, I push him out of my life as much as I can, which is hard to do when the guy who broke your heart also happens to be the most famous dude in town.

After a disastrous year, he's aiming to rehab his reputation, and I just so happen to be aiming for a promotion at the paper. So, we strike a deal, and it's a win-win all around. Besides, what's the harm in a few dates to charity galas anyway?

He's arrogant, a total jerk. There's no way I'll fall for him…again.
I used to love him. Now I hate him…I think.
What are you currently reading?
I spent all of last week in and out of sleep due to the strong meds that the doctor gave me when he told me I had bronchitis. Fun times! I did get plenty of rest and though my cough is still hanging around, it has gotten much better so at least the meds are doing the trick. I'm hoping that since January was such a shit show of a month in terms of health that it will only get better from here on out!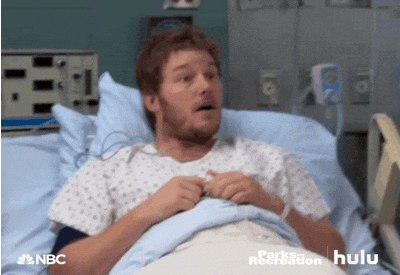 It's been raining insanely since last night and I'm so glad because the island has been parched and the humidity was getting a little insane! So I've spent the majority of today in bed sleeping, reading and listening to a rainy jazz playlist that has made my Sunday feel quite relaxed. It's actually quite nice to wake up from a med nap to jazz playing softly in the background!
Reading & Blogging Recap
I thought I'd be slashing through my reads this last week but since I spent half of it asleep, that didn't happen! I did finish a few ARCs and as of last night I've binged three romances that gave me the light-hearted chuckles that I was looking for this weekend. I've been feeling a lot of the 'lighter' reads lately I guess because my mood has been so down! On the blogging front I haven't gone above board but I've stayed pretty on track. I've tried hopping around a bit more over he last week and I think I managed to do an okay job at that!
If there's any post of yours that I've missed and you think I really need to see, leave me the link in the comments below! On that note, here are the posts I made this week ICMYI:
The Queen's Assassin Blog Tour Review and Favourite Quotes
Top 5 Saturday: Mental Illness Rep
Friday Favourites: Non-Human Characters
First Lines Friday: 07 February
Monthly Reading Challenge Updates
My Thoughts While Writing A Review: Panic and No Disco
eARC Graphic Novel Review: Nils: The Tree Of Life by Jerome Hamon
#WWWWednesday: 05 February
#TopTenTuesday: Five-Star Predictions on my TBR!
Book Review: Let's Get Textual (Texting #1) by Teagan Hunter
Goodreads Monday: Educated by Tara Westover
How has your week been? Did you get a lot of reading done?
Hope you had a great weekend!